War with Isis: Western countries move towards military action in Libya
Italy will hold talks this week in an attempt to reach a deal in Syria
Henry Austin
Saturday 12 December 2015 00:58 Comments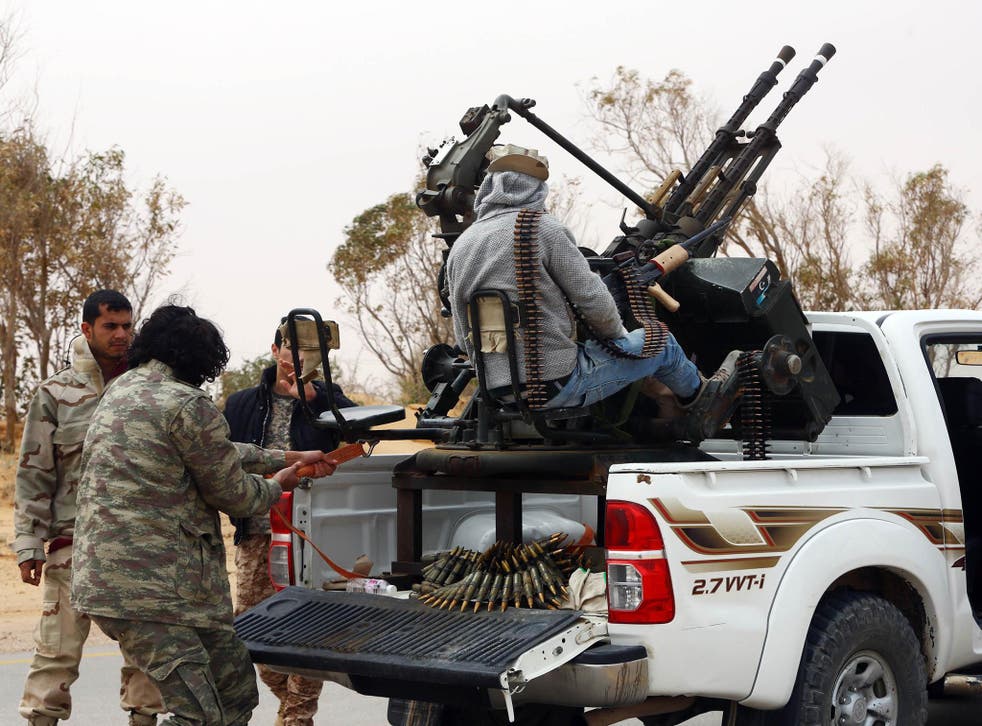 Libyan Jihadists could be the next target for British military action after French Prime Minister Manuel Valls called on Friday for international efforts to extend into the North African country.
"We are at war, we have an enemy, Daesh, that we must fight and crush in Syria, in Iraq and soon in Libya too," he said, using an Arabic acronym for ISIS.
"We have hundreds, even thousands of young people who have succumbed to radicalisation," he added, in the interview with France Inter radio.
Libya has fallen into chaos since the western military backed ouster of the country's long time dictator Colonel Muammar Gaddafi in 2011.
The United Nations (UN) estimates that between 2,000 and 3,000 fighters are operating there and ISIS is believed to control part of the Mediterranean coastline around the city of Sirte.
The British government is "working closely with international partners to develop our understanding of (ISIS') presence, and how to tackle it there", foreign office minister Tobias Ellwood said recently, while defence secretary Michael Fallon said it was important to "keep an eye on the country.
Italy will hold talks this week in an attempt to reach a deal in Syria, which will be attended by US secretary of state John Kerry.
However, UN brokered talks failed in October and Libya remained split between two competing governments and parliaments as it has since last year when a newly elected assembly fled fighting in the capital Tripoli and set up in Tubruq in the east.
Both camps have military support and have been competing for control of the country's vast oil wealth and its assets.
Register for free to continue reading
Registration is a free and easy way to support our truly independent journalism
By registering, you will also enjoy limited access to Premium articles, exclusive newsletters, commenting, and virtual events with our leading journalists
Already have an account? sign in
Join our new commenting forum
Join thought-provoking conversations, follow other Independent readers and see their replies