We asked a lot of British political historians the same question: is this the end of the Labour Party?
With Labour's civil war now in the full glare of the public spotlight, and its poll ratings continuing to nosedive, do British political historians think its time is up?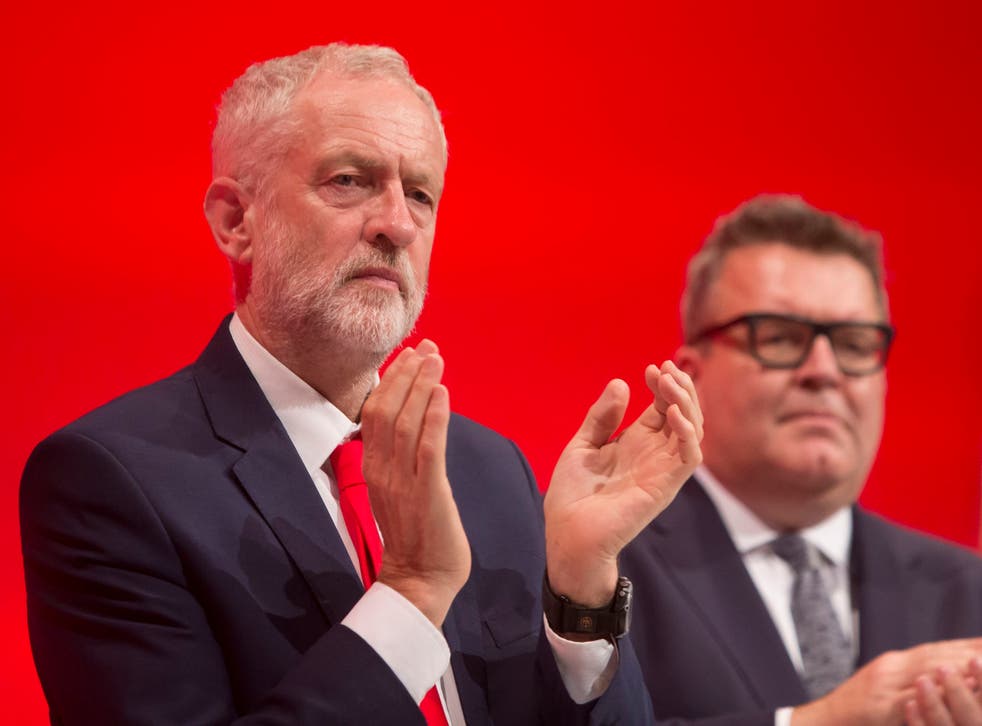 As Labour's leaders descend into public internecine warfare, as powerful figures machinate to drag it to the far left for good, its leader's personal approval rating continues to swan dive toward oblivion, as Brexit all but shatters the coalition of interests that has made it a viable party of government, the question of whether we are witnessing the end of the Labour Party grows ever louder.
So what do British political historians think: Is this the end of the Labour Party?
Tim Bale is Professor of Politics at Queen Mary University of London and has just published 'Left-of-Centre Parties and Trade Unions in the Twenty-First Century'
"Old lawyers never die", goes the even-older joke, "they just lose their appeal." The same goes for most well-established, mainstream parties. Even those whose popularity has plummeted rarely disappear altogether.
But while the Labour Party is unlikely to shuffle off this mortal coil just yet, its condition is certainly serious. There are fewer and fewer working class voters around. And more and more of them – turned off by a party they see as too politically correct and/or too like the Tories to make much difference – are either plumping for populists or not bothering to vote at all. Meanwhile, the country's growing middle class simply can't see Corbyn and co providing them with the combination of compassion and competence that New Labour, at least for a while, delivered.
But all isn't necessarily lost. First-past-the-post means the party's unlikely to be replaced by either UKIP or the Lib Dems even when (not if) it's hammered at the next general election. After that, it might secure itself a more credible, centrist leader who's capable of communicating and connecting with the public. And the Tories will eventually mess up – governments always do.
Michael Jago is a novelist and historian. His latest biography, 'Robin Butler: At the Heart of Power from Heath to Blair' (Biteback, £25) is published 18 April
In Reginald Maudling's words, Britain is a conservative country that sometimes votes Labour. New Labour understood that truth and, two decades on, as the party veered decisively to the left, Tony Blair predicted after last year's party conference that Labour under Jeremy Corbyn could not win a national election.
If we view the 2017 Labour Party solely in terms of its day-to-day electability, we must agree with Blair that the party's prospects are dim, and that ideological chasms are widening. If we are persuaded by sensationalism, we will shake our heads and mutter about inevitable schisms destroying the party for a generation or two. The rallying cry of the Labour faithful is muted while "skulduggery", Tom Watson and Momentum fill headlines.
Debate rather than decree spawns radical party reform, but cross-doctrinal alliances go unreported. Responsible journalism must see beyond the next election rather than predict that the party's possession of a sword requires leaders collectively to fall on it.
Professor Steven Fielding is Director of the Centre for British Politics at Nottingham University. He is the curator of 'New Dawn?' an exhibition on Labour's 1997 General Election victory at the People's History Museum, Manchester, which opened this weekend
No it's not the end of the Labour Party, not for the foreseeable future. It's not fair, but the electoral system will come to Labour's aid, because there is no clear alternative to it. We have a first-past-the-post system that gives a bias to the two parties with the most national coverage and, just as it saved the Labour Party in 1983, when the SDP/Liberal alliance came within a few hundred thousand votes of it, it will remain – by some distance – the official opposition, a position from which it can potentially recover.
But to be the majority party it has to create a coalition of shared interests. At the moment Labour has not got a leader who can do that. He can appeal to only one constituency – liberal, metropolitan types – but not Labour's more traditional supporters.
He's got the trade union types too, and they're necessary, but he is in danger of completely scuppering its traditional supporter base. The distance between those two groups was clearly revealed in the referendum, but it has always been there.
There are conjunctural things happening. Even if it were a centre left party, where does Labour go in an age of austerity? What does it say when immigration is such an important, divisive issue? What does it say about internationalism while patriotism is so important?
But there is a short term positional thing thing too. Whatever its politics, it is incapable of providing – in the the short term – conventional leadership. Its leader is unwilling or unable to play the game: to look like a leader, to act like a leader, to present people with an aura of competence. It is necessary to be seen as a serious candidate.
The other things won't change dramatically once Corbyn goes – and the longer he is leader the worse it is for Labour – he may get replaced by a more adept person that can share his policies but be more fluid and flexible
So there is a short term political crisis, but the broader crisis for the party pre-existed Corbyn.
These two things coming together look like an existential crisis but the electoral system, and the lack of viable alternatives, do mean that the party will linger on.
Peter Frankopan is a historian at Oxford University. 'The Silk Roads: A New History of the World' is published by Bloomsbury
When the Titanic hit the iceberg, it wasn't the impact that was the problem. It was the extent of the damage under the waterline. Labour now looks doomed.
The problem of disastrous legacy of Blair and Brown governments is bad enough – the shattered economy; the spin; the Iraq war; and the total loss of credibility. But that is now coupled with the shuffling of the deckchairs as Labour sinks, with the attention of senior crew members turning not to Brexit, inequality and austerity and things that matter but to a vicious internal battle to control the wheel house of a stricken vessel.
It's time to abandon ship. All hopes now turn to the Liberal Democrats – whose sinking under similar circumstances 100 years ago opened the door for Labour. And they say history doesn't repeat itself…
Giles Udy is a historian of Soviet Communism. His latest book, 'Labour And The Gulag' (Biteback, £30) is published 20 April
In some ways it's familiar – Labour turns against a charismatic former leader that took the party twice to Downing Street (Ramsay MacDonald then, Tony Blair today) and lurches to the left in disillusion after its subsequent defeat.
But this is not the 1930s. Although Lenin instructed British communists to infiltrate the party and subvert it from within, each attempt was resisted. Whenever the CPGB tried to affiliate it was resolutely blocked. "Entryism" was rejected wherever it appeared.
In the 1980s, Militant tried it again, attacking the PLP and demanding mandatory reselection (sounds familiar?). When its members were expelled the purge was led by party leader Neil Kinnock, something that today, from Corbyn, would be unthinkable. The shadow Chancellor declares himself a Leninist; Trotskyites have signed up en masse, and entryism has now virtually become party policy. Can Labour recover? History says "no". Maybe it will be proved wrong.
Register for free to continue reading
Registration is a free and easy way to support our truly independent journalism
By registering, you will also enjoy limited access to Premium articles, exclusive newsletters, commenting, and virtual events with our leading journalists
Already have an account? sign in
Join our new commenting forum
Join thought-provoking conversations, follow other Independent readers and see their replies