'We would evict Queen from Buckingham Palace and allocate her council house,' say Greens
The Duke and Duchess of Cambridge would also be subject to eviction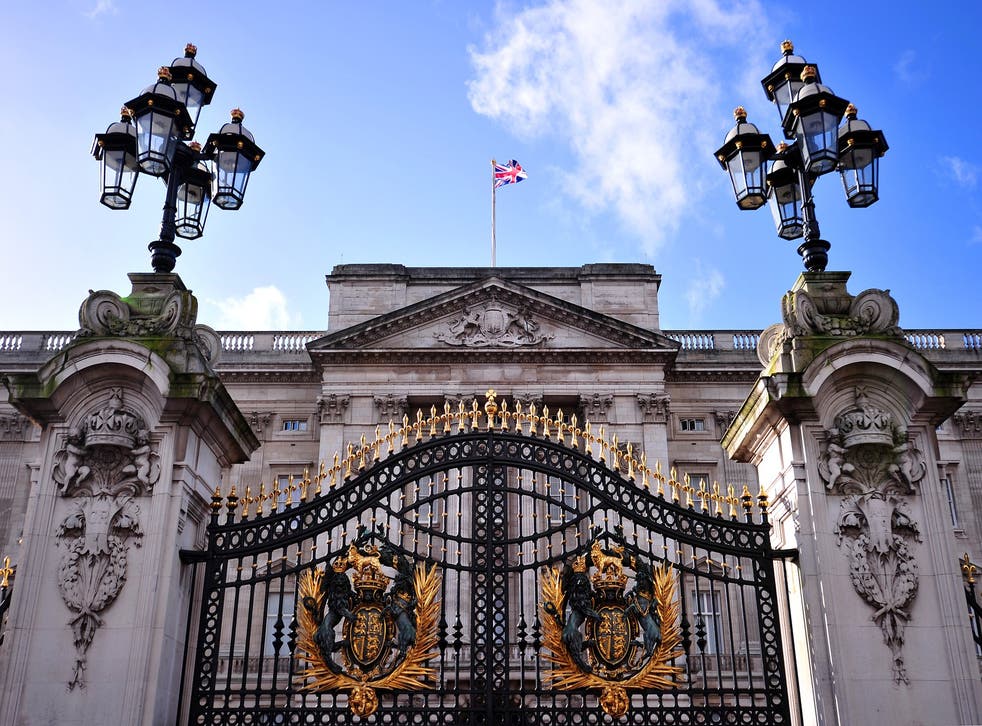 Queen Elizabeth II would be evicted from Buckingham Palace and moved into a council house in plans to abolish the monarchy and build more social housing, as suggested by the Greens leader.
The party would move the royal family out of the 775-room mega-mansion, complete with tennis court, lake and heli-pad amid 40 acres of land nestled in the leafy St James' Park area of Westminster.
However there are no plans that Her Majesty and Prince Philip would be turfed out in the cold, like the estimated 2,500 people sleeping rough in England alone, as Green leader Natalie Bennett said she would not be short of potential places to live.
She said in an interview with The Times: "I can't see that the Queen is ever going to be really poor, but I'm sure we can find a council house for her — we're going to build lots more."
This would mean, under the Greens' suggestions, that the Duke and Duchess of Cambridge, Prince George and the unborn baby would also be served an eviction notice from Kensington Palace and would have to shell out for private rent, buy their own house or join the chronically over-subscribed social housing register.
Ms Bennett said that the party is planning to expand on the country's dwindling social housing stock as "GDP is a lousy tool for progress" compared to people having a "better quality life".
The housing crisis and lack of universally-affordable properties has been attributed to the Tory policy of allowing council and housing association tenants to buy their homes at heavily discounted prices. It has also been blamed on foreign investors buying up land for luxury developments while mortgages and private rents go through the roof.
Ms Bennett also criticised "parasitical" global companies who do not pay their fair share of tax by basing their businesses in tax-havens such as the Cayman Islands, even though they rely on public assets such as roads and the NHS to make a tidy profit.
Policies: Where the Greens stand on the major issues

Show all 13
The Greens, with branches in different regions of the UK, plan to "restructure society with the rich paying their way and multinationals paying taxes" with the top band of tax increasing to more than the current 50p rate.
Their rising popularity, as shown by rapidly increasing numbers of memberships, has catapulted Ms Bennett to being invited to take part in two televised political debates ahead of the general election on 7 May.
Prime Minister David Cameron had insisted that he would not take part unless Ms Bennett was included if Ukip's Nigel Farage was invited, despite the Greens having announced a total of 43,829 memberships across the UK compared to the latter's 41,966 members as of last week.
Ms Bennett said: "People are really hungry for something different. There is an element of us being fresh and new, but we are also talking about ideas, optimism and changing things."
The Greens also plan to raise the minimum hourly wage to £10, with a guaranteed £71 a week universal basic income for all adults, with half of the £280 billion cost of the policy to come from tax, she indicated, with the rest made up of money already paid out in benefits like jobseekers' allowance.
A tax of 1 or 2 per cent on people worth more than £3 million would also be implemented and the party suggested that the state could have powers to seize assets from the wealthy.
She said: "People say to me that the rich will dodge [the tax], but in some of the countries that already have it there is a simple rule that says if you haven't declared something on your wealth tax, you don't own it."
Join our new commenting forum
Join thought-provoking conversations, follow other Independent readers and see their replies