Website where users rate MPs on sexiness was most-viewed banned site in Parliament last year
It was successfully accessed more than 50,000 times from parliamentary computers last year, despite being blocked by filters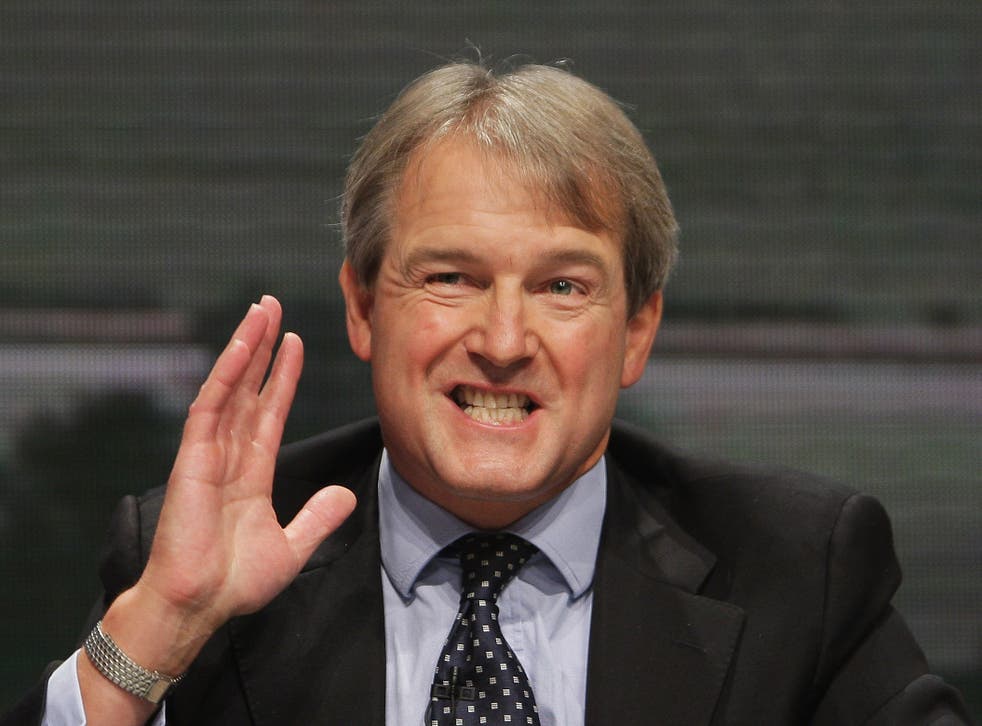 A website that allows users to pick the sexiest MPs is the most popular banned website at Parliament, being accessed more than 50,000 times from Westminster computers.
A Freedom of Information request by The Telegraph revealed that sexymp.co.uk, a website technically banned from being accessed on parliamentary computers and blocked by parliament's internet filters, had been successfully accessed 52,786 times in 2014.
MPs and parliamentary staff made an additional 431,897 unsuccessful attempts to access it in the same period.
The website presents users with pictures of two MPs, and asks them to click on the one they would rather have sex with.
It then presents them with another two MPs, and over time, a scoreboard has built up showing which MPs have been voted for the most.
Currently in the Number One spot is Nicola Blackwood, the Conservative MP for Oxford West and Abingdon.
Penny Mordaunt, Conservative MP for Portsmouth North, and Rebecca Harris, Conservative MP for Castle Point, are in second and third places respectively.
Currently, the top 50 is almost entirely women - only Owen Paterson, MP for North Shropshire and a former Environment Secretary, makes it in, at number 12.
General election 2015: The worst gaffes and controversies

Show all 36
Despite last year's government policy of an opt-in porn filter for home internet connections in order to protect children, 40,000 successful visits were made to websites labelled as 'adult', and 394 to sites marked as 'porn'.
The website was created by Made in Chelsea star and diamond mining heir Francis Boulle. He calls the site a "fun and memorable tool to help the British public get to know their MPs."
In a message on the site, he also writes: "Although I fully expect this to offend some people, this was never my intention and I hope you will see the funny side."
According to The Telegraph's data, Urban Dictionary, a website that allows users to post definitions to slang words (some of them very filthy) was the second most-accessed banned site, with 8,810 successful views, and around another 146,000 unsuccessful attempts.
A spokeswoman said that some of the rules governing internet filters in parliament had not been correctly applied to some connections, meaning some computers had less strict filters.
She added that the problem has now been corrected.
Register for free to continue reading
Registration is a free and easy way to support our truly independent journalism
By registering, you will also enjoy limited access to Premium articles, exclusive newsletters, commenting, and virtual events with our leading journalists
Already have an account? sign in
Register for free to continue reading
Registration is a free and easy way to support our truly independent journalism
By registering, you will also enjoy limited access to Premium articles, exclusive newsletters, commenting, and virtual events with our leading journalists
Already have an account? sign in
Join our new commenting forum
Join thought-provoking conversations, follow other Independent readers and see their replies