Westminster abuse inquiry: Baroness Butler-Sloss accused of hiding claims of bishop's paedophile allegations
Home Office stand by child abuse inquiry leader amid fresh controversy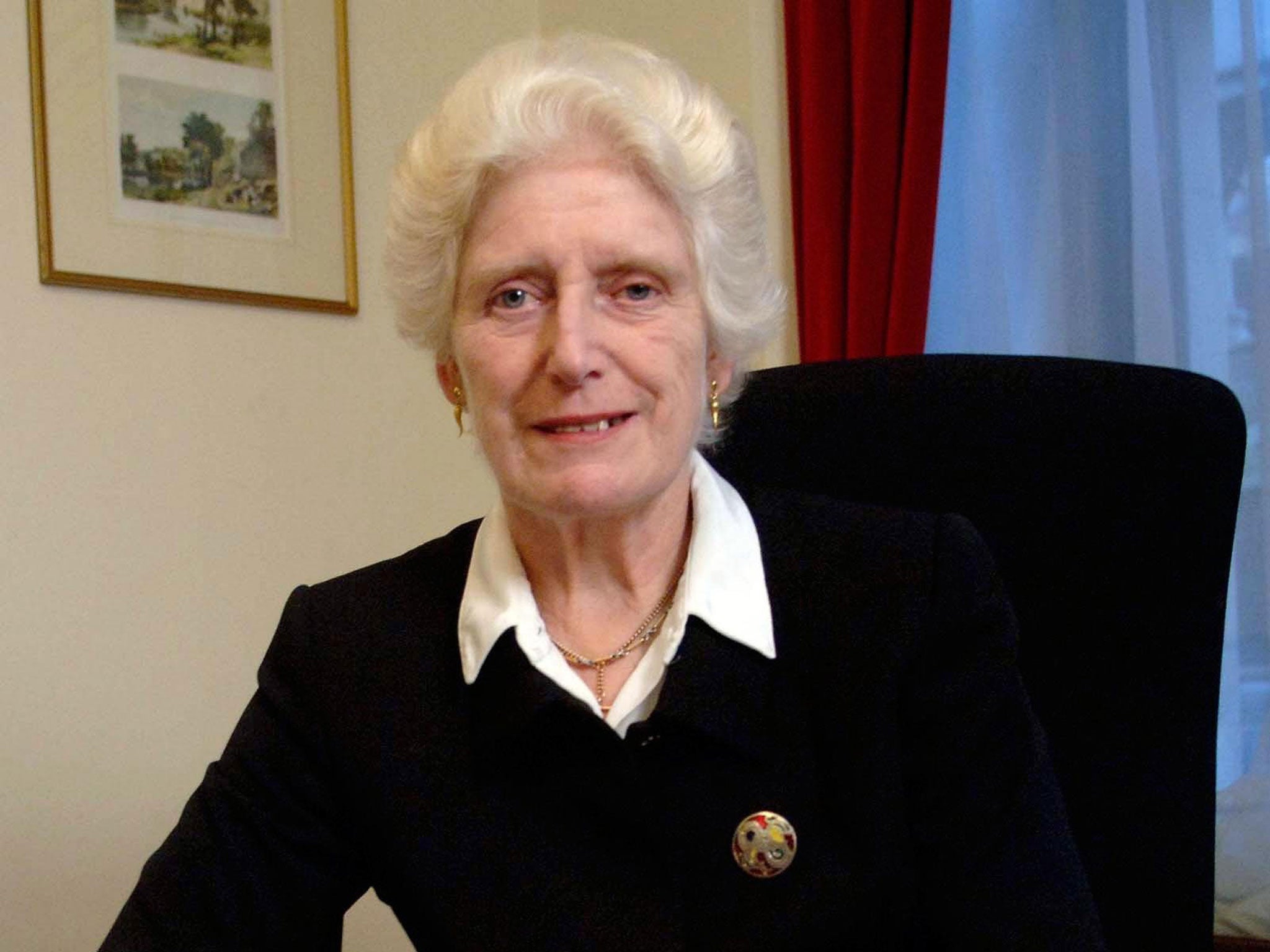 A retired judge leading the Government's investigation into child sex abuse kept allegations about a bishop out of a report because she "cared about the Church" it has been alleged.
Baroness Butler-Sloss reportedly told an alleged victim that she did not want the bishop implicated in a review of how the Church of England dealt with two paedophile priests because "the press would love a bishop", the Times reported.
The 80-year-old made the comments in a meeting with Phil Johnson, who was abused by priests when he was a choirboy, during a meeting at the House of Lords in 2011, the paper said.
Lady Butler-Sloss insists she has "never" put the reputation of an institution ahead of justice.
In a statement, she said: "Throughout many years of public service I have always striven to be fair and compassionate, mindful of the very real suffering of those who have been victims of crime or other injustice.
"I have never put the reputation of any institution, including the Church of England above the pursuit of justice for victims."
The revelations are the latest controversy to mar her appointment as the head of the Westminster child abuse inquiry.
The peer has faced calls by MPs and lawyers to stand down from the role because of her connections to the establishment.
Theresa May appointed Lady Butler-Sloss to lead the investigation into the Government, NHS, the church and BBC, despite the fact that her late brother, Sir Michael Havers, was Attorney General at the time of the alleged abuses in the 1980s.
Sir Michael, father of the actor Nigel Havers, faced criticism when they came to light because he reportedly tried to stop Tory MP Geoffrey Dickens from using parliamentary privilege to name diplomat Sir Peter Hayman as a paedophile.
Lady Butler-Sloss told the BBC she "knew absolutely nothing" about her brother's role in the controversy.
Simon Danczuk, the Labour MP who has played a leading role in bringing about the inquiry announced by the Home Secretary last week, said Lady Butler-Sloss was the wrong person for the job and that she should "consider her position".
The Home Office continued to defend her appointment, saying it stands behind her "unreservedly" and that her integrity was "beyond reproach".
A spokesman said: "Baroness Butler-Sloss has had a long and distinguished career at the highest levels of this country's legal system.
"Her work leading the Cleveland child abuse inquiry and as president of the High Court's Family Division make her the perfect person to lead this important piece of work."
The judge joined the House of Lords following her retirement from the High Court.