European Parliament Election: Who should you vote for? This website could tell you
20-year-old entrepreneur launches TickBox, matching voters to the party that best suits them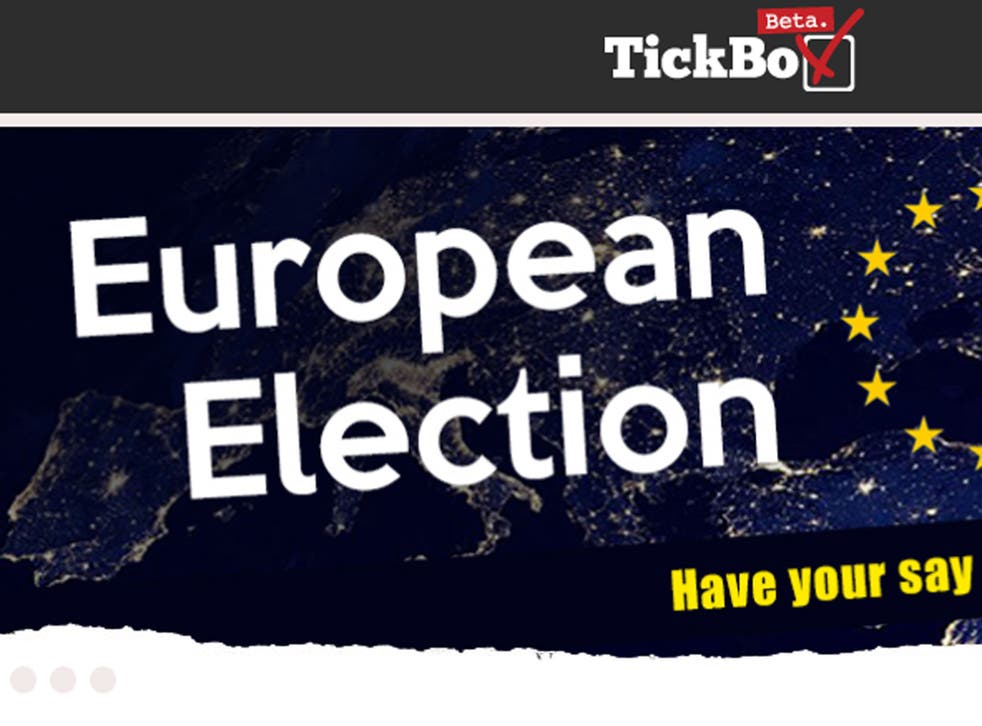 Voting in the European elections can understandably be a daunting prospect – and with 16 different parties running in London alone, many feel put off by the sheer number of options they have to choose between.
That's why a group of young entrepreneurs have launched TickBox, the first UK-specific website of its kind that is designed to make taking part in the polls as hassle-free as possible.
Operating independently from any party or media organisation, it asks users to respond to a very quick questionnaire and then tells them how closely their views match to each party.
It is the brainchild of Exeter University's Matthew Morley, who along with a team of humanities and computer science students decided that not enough was being done to encourage young people to vote.
Last week the website launched its hub for the European elections taking place this Thursday, which includes a profile for each party, news about the main contenders and, crucially, a programme guiding the user through "My Vote".
The website asks people whether they are "For", "Against" or not interested in a list of key policies, from "A focus on green policy" to "Leaving the EU".
And though it has currently only been rolled out across the South West, South East and London voting regions, its 20-year-old founder told The Independent they are set to expand further "if people shout loud enough".
Watch: Act. React. Impact. - the official trailer for the European elections
Explaining how he first arrived at Exeter at the time of city council elections, Mr Morley said he looked forward to voting but found "none of the other 12 people in my dorm wanted to".
"When I asked why, they said they just didn't know enough to vote," he said. "I made them a simple spreadsheet with all the issues versus the parties and in the end they all went out and voted. That was the moment when I realised that if we scaled this up, we could really change people's relationship with politics and voting."
Scale it up he did: thousands of people have now used the site to help them decide who to vote for come Thursday. Mr Morley said that the team already have one eye on covering the Scottish Referendum and, after that, the 2015 general election.
Their efforts have not gone unnoticed, and Mr Morley said some parties have already got in touch to discuss how they are presented.
"The feedback from parties has been very positive so far," he said. "We work with them actively to tweak the manifestos to check that we're representing them fairly. We really do think this conversation with the parties is crucial to both TickBox's independence and for making sure we have the most accurate information for our users."
Mr Morley said that while there already existed Europe-wide sites that aimed to match voters to parties, these were not based on the latest manifestos and were off-putting to young people, requiring the completion of an extensive 30-page questionnaire.
"We've always put design at the heart of our site," Mr Morley said, "making it look like something that we would want to use. And it can all be completed in just three and a half minutes."
If you're a voter in the South West, South East or London visit TickBox.org.uk to find out more
Join our new commenting forum
Join thought-provoking conversations, follow other Independent readers and see their replies