Why has everybody got it in for Labour's rising star Chuka Umunna?
Wikipedia rewrites, nightclub snobbery – it's been a tough run for the MP. So why has it hit now?
Oliver Wright
Friday 12 April 2013 19:49 Comments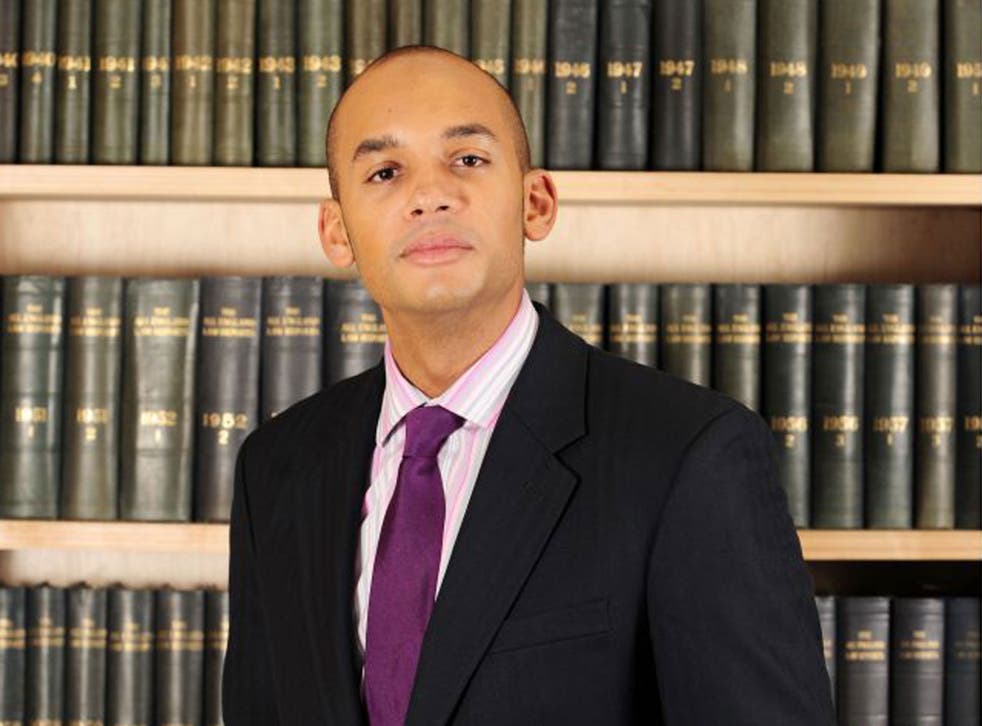 Being young, confident and clever helped propel Chuka Umunna from being a new backbench MP to Ed Miliband's top team in less than two years – as well as prompting comparisons with the rise of Barack Obama.
But this week the shadow Business Secretary discovered that being tipped for greatness can have its unpleasant sides. It makes you a glaring target for your political enemies.
Over the last few days Mr Umunna has attracted the kind of high-profile negative attention from the right-wing press which would unlikely to be inflicted on some of his more anonymous Labour colleagues.
He has been lambasted for comments he made six years ago about West End nightclubs. He has been accused of making alterations to his Wikipedia page to make it sound more favourable. And The Sun newspaper revealed details of what it described as "Chuk's £1m 'Ibiza pad'", owned by his mother, a solicitor.
Labour aides say they detect the hand of Conservative head office behind the stories – which they think have been part of a co-ordinated attempt to discredit him. They point out that all of his alleged misdemeanours pre-date both his time as the MP for Streatham in south London, and question whether they are being "dredged up" to undermine Labour's local election campaign.
The furore began at the end of last week when the Daily Mail reported that, far from being "a hard-working man of the people", he was in fact "happy to be a man of the social elite, with a distinct taste for the high life".
It revealed that Mr Umunna once belonged to an exclusive online club called ASmallWorld, where he posted comments bemoaning the lack of "decent" clubs in London's West End, writing: "Is it just me or is there a serious lack of cool places to go in central London at the weekends?
"Most of the West End haunts seem to be full of trash and C-list wannabes, while other places that should know better opt for the cheesy vibe."
Tory MPs were quick to attack him. Nigel Adams, a Conservative MP, said it looked like Mr Umunna, 34, "had more faces than Armani suits". Nadhim Zahawi MP said the shadow Business Secretay was "like many Labour MPs before him" who "love the glitzy wealthy lifestyle, but only in secret". A few days later The Daily Telegraph suggested that Mr Umunna might have edited his own Wikipedia page and on Thursday it emerged that someone in the law firm where he used to work had added the phase "UK's Barack Obama" to his entry.
All of the stories were quickly promoted by the Conservative Party press office which tweeted a link to The Sun, writing: "The £1m 'White House' of the – allegedly self-styled – 'British Barack Obama'."
It also tried to get the BBC to pick up on a previous story writing: "Interesting that ITV have done an online story on the Chuka Umunna trash story but the BBC has yet to squeeze anything on."
Labour sources said they feared it was part of a concerted campaign to discredit him. "This looks to us like it's being co-ordinated in an attempt to discredit Chuka," they said last night.
"There are a lot of MPs lining up to wade in and imply that he's a hypocrite. It's never nice to have these stories written but I suppose we should see it as a backhanded compliment."
Register for free to continue reading
Registration is a free and easy way to support our truly independent journalism
By registering, you will also enjoy limited access to Premium articles, exclusive newsletters, commenting, and virtual events with our leading journalists
Already have an account? sign in
Join our new commenting forum
Join thought-provoking conversations, follow other Independent readers and see their replies