William Hague: Law-abiding Britons have nothing to fear from GCHQ
The Foreign Secretary will appear before the House of Commons tomorrow to try to allay concerns about the Prism spy scheme which enables the USA's spy agency to mine data from Facebook and other web companies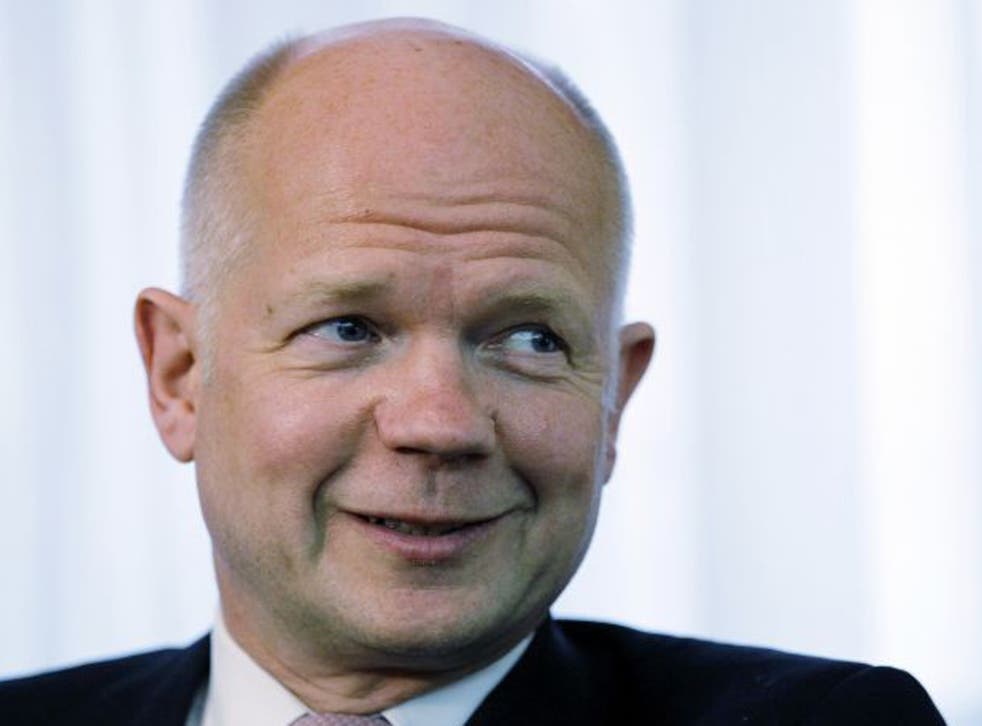 Only terrorists, criminals and spies should fear secret activities of the British and US intelligence agencies, the Foreign Secretary has insisted.
William Hague is due to appear before the House of Commons on Monday in an attempt to allay concerns about the US National Security Agency's scheme, codenamed Prism, which allows it to mine data from Facebook and other internet companies.
While he will offer reassuring words, it is unlikely that Mr Hague will offer MPs much by way of hard information. In an interview on the BBC's Andrew Marr Show on Sunday, Mr Hague refused to say whether the British government knew of the existence of Prism before it emerged last week.
"I can't confirm or deny in public what Britain knows about and what Britain doesn't, for obvious reasons," he said. However, he implied that the revelations had not taken him by surprise.
Mr Hague told the BBC that he kept an almost daily oversight over the work of GCHQ, the spy centre in Cheltenham that allegedly gathered information on British citizens from internet companies via the Prism network. The agency is said to have generated some 197 intelligence reports through Prism in the 12 months to May last year, a 137 per cent increase on the previous year.
But Mr Hague said: "The idea that in GCHQ people are sitting working out how to circumvent a UK law with another agency in another country is fanciful. It is nonsense." He added that law abiding citizens had "nothing to fear" from intelligence agencies' activities.
Major-General Jonathan Shaw, the former Ministry of Defence head of cyber security, said yesterday that there was no such thing as total security or total freedom. He said: "What we're seeing is an incredibly difficult job of getting the balance right between security and freedom. It's only a few weeks now that we had the Woolwich beheading and the public campaign for saying we need more security, and MI5 getting it in the neck for not tracking these people. Now the pendulum has swung the other way."
But Sophie in 't Veld, a Dutch MEP and vice chair of the European Parliament's Committee on Civil Liberties, Justice and Home Affairs, said laws in EU member countries were "over-ruled systematically" by the US. She added that the Prism affair could finally "wake people up" to data protection security.
She told The Independent: "The Americans will do this as long as we stay passive. The European Commission has been turning a blind eye; it has been timid. Very often they don't understand the issue.
"Ultimately the solution to this problem will be global data protection rules and legal safeguards. What if the Americans, on the basis they get through Prism, use that to prosecute somebody or call for extradition?
"Then it becomes really complicated. We have to find a solution, and the Commission is a bit like a rabbit caught in the headlights of a car that's approaching – they have to start moving."
The Liberal Democrat Business Secretary Vince Cable said there were particular issues that would need addressing from the Prism affair, including the extent to which UK authorities were aware of or benefited from its use. He said: "Americans have developed this very sophisticated Prism system, which enables them to get access to data in other countries, with or without our knowledge." He added: "There is a separate issue about whether GCHQ was involved in some collaborative exercise."
Register for free to continue reading
Registration is a free and easy way to support our truly independent journalism
By registering, you will also enjoy limited access to Premium articles, exclusive newsletters, commenting, and virtual events with our leading journalists
Already have an account? sign in
Register for free to continue reading
Registration is a free and easy way to support our truly independent journalism
By registering, you will also enjoy limited access to Premium articles, exclusive newsletters, commenting, and virtual events with our leading journalists
Already have an account? sign in
Join our new commenting forum
Join thought-provoking conversations, follow other Independent readers and see their replies