About seven in 10 women say they would not become a politician due to 'facing abuse or harassment'
Almost six in 10 women cited sexism in local politics as barrier
Maya Oppenheim
Women's Correspondent
Monday 08 March 2021 08:55 Comments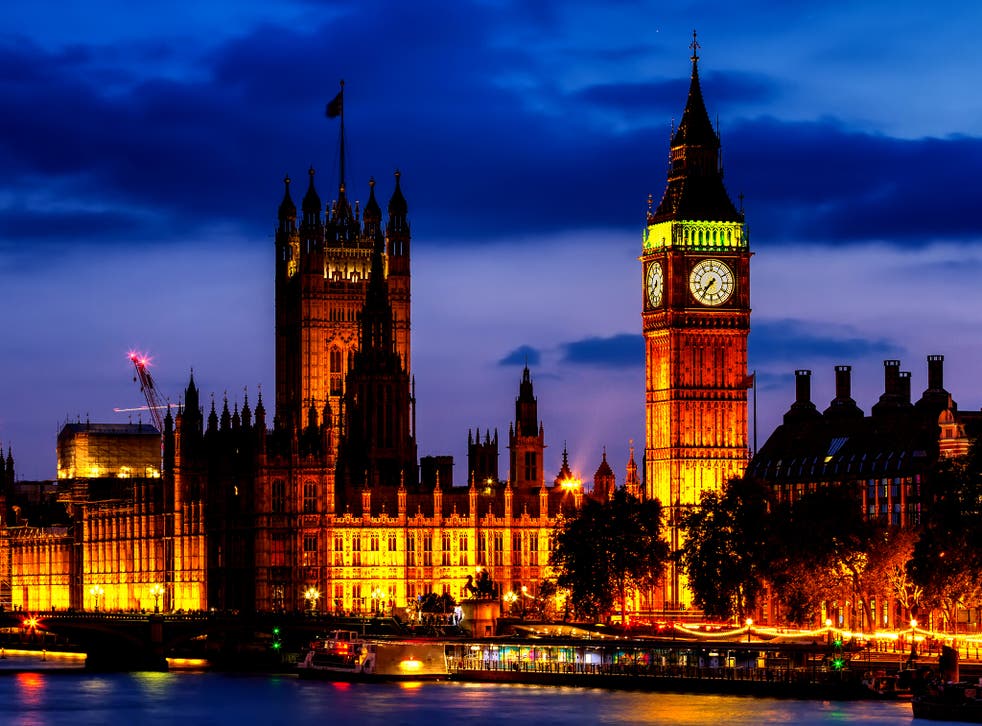 About seven in 10 women say they would not become a politician because of fears of facing abuse or harassment in the role, a new study has found.
The research conducted by the Fawcett Society, a leading gender equality charity, found that almost six in 10 women think sexism in local politics is a barrier to pursuing a political career.
Seven in 10 said problems juggling work as an MP or councillor with other responsibilities in their lives would be an obstacle, and six in 10 said a lack of confidence to offer themselves up held them back.
The charity, which polled more than 400 women, said that the dearth of women in politics will result in them continuing to bear the brunt of the pandemic's financial fallout during the recovery period.
Britain's political system has long been dominated by men, with women accounting for about a third of MPs and local councillors. At present, only five out of 23 cabinet ministers are women.
Felicia Willow, the Fawcett Society's chief executive, said: "The pandemic is having a disproportionate impact on women, and government policy to date has failed to understand and protect the needs of women. In order to do this, we need more women in power. We need the government and political parties to commit to improve equality and to better support women to get into and stay in politics."
The charity, which releases the findings on International Women's Day, argues that women's "voices" and "needs" have been overlooked during the Covid crisis. Researchers warn this is partly a result of a shortage of women in government and influential advisory positions, which in turn leads to plans being drawn up that disregard them.
A slew of studies have shown that women have been more likely to lose jobs as a result of being over-represented in sectors hardest-hit by lockdown measures. In addition, they have been more likely to have taken on the burden of home-schooling, general childcare and household chores.
The Fawcett Society's research found that more women than men have been furloughed as a result of having caring responsibilities and being more likely to be in industries that have been locked down.
More than one-third of mothers say they have lost hours of work because of having to do childcare – with this figure rising to more than four in 10 for black, Asian and minority ethnic mothers.
The Fawcett Society, which runs the Equal Power project, bringing different organisations together to support women to pursue political careers, urged ministers and individual political parties to do more to address gender inequalities in the political sphere.
The charity said that concrete legislation is needed to make this happen, adding that research from around the world shows quotas are effective in boosting female political representation.
No women sit on the coronavirus ministerial group and the home secretary, Priti Patel, is the only female cabinet minister to have addressed the public at the government's daily Covid briefings. The charity said that senior female politicians – and senior figures such as the domestic abuse commissioner and the victims commissioner – should be invited to pandemic decision-making meetings.
Ahead of the December 2019 election, campaigners told The Independent that women MPs were standing down at the forthcoming election as a result of being subjected to "horrific abuse", and that parliament was becoming an increasingly "bullish" and "intimidating" environment for women.
Politicians said the long working hours, lack of formal maternity leave and other "archaic" working conditions were also putting women off staying in politics, while a number of prominent female politicians bowing out of parliamentary politics explicitly said that abuse was part of the reason they were standing down.
Research has found that black, Asian and minority ethnic female MPs are subjected to far more abuse online than their white peers – with a previous study by Amnesty International showing that black female MPs and journalists were 84 per cent more likely to be mentioned in abusive tweets than white women.
Register for free to continue reading
Registration is a free and easy way to support our truly independent journalism
By registering, you will also enjoy limited access to Premium articles, exclusive newsletters, commenting, and virtual events with our leading journalists
Already have an account? sign in
Register for free to continue reading
Registration is a free and easy way to support our truly independent journalism
By registering, you will also enjoy limited access to Premium articles, exclusive newsletters, commenting, and virtual events with our leading journalists
Already have an account? sign in
Join our new commenting forum
Join thought-provoking conversations, follow other Independent readers and see their replies