Autumn Statement 2013: Work until you're 70 - George Osborne accused of 'living in fantasy land' over pension reforms
Changes mean anyone born after 1990 faces five years' extra work - but measures could save £400bn over the next 50 years and reflect rising life expectancy
Oliver Wright
,
Andrew Grice
Thursday 05 December 2013 01:00 Comments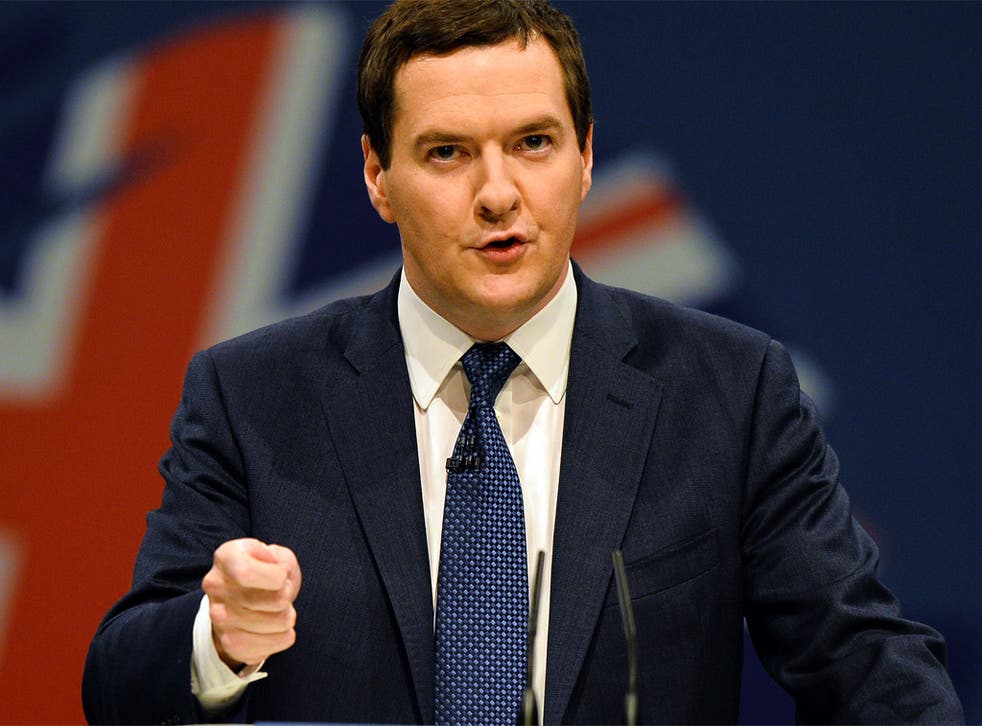 People in their twenties will have to work until they are 70 under sweeping changes to the basic state pension to be announced by George Osborne.
Under reforms included in the Chancellor's Autumn Statement, anyone born after 1990 will have to work five years longer than at present to claim their state pension. A new formula will increase the state pension age to keep pace with increasing life expectancy.
The Government will say that, in principle, people should spend on average no more than one-third of their adult lives in retirement.
The new measures are expected to save £400bn over the next 50 years, on top of the £100bn from the previous decision to raise the state pension age to 66 by 2020 and 67 by 2028. These dates will not change.
Ministers will claim that the new plan will ensure "a fair deal for everyone", but also one that is affordable when the elderly population is rising.
However, the move is likely to prove controversial with pressure groups representing pensioners, who are worried that people will have to "work until they drop".
It will be in stark contrast with other European countries such as France.
Under current estimates of life expectancy, the new principle implies that the state pension rise to 68 could be brought forward to the mid-2030s, from its scheduled date of 2046, rising to 69 by the late 2040s.
This will affect people in their forties and below. Nobody over 50 will have a retirement age of 68 or above, ministers insist. The Government's final decision will be informed by future life expectancy figures from the Office for National Statistics, and will include input from an independently-led review which will consider wider factors.
The state pension age will be reviewed every five years, with the first review taking place soon after the 2015 election. A government source said the changes were "necessary as people are living longer and healthier lives".
He added: "Over the last 100 years average life expectancy at 65 has almost doubled, rising by just over 10 years for both men and women.
"In 1952 a man reaching state pension age spent around 21 per cent of his adult life in receipt of state pension. But this had risen to 24 per cent by 1980, 30 per cent by 2000 and 32 per cent by 2010. The principle announced today will maintain that ratio at around a third."
Ministers have promised to give people 10 years' notice of any changes so they can plan ahead. Today Mr Osborne will present the reform as one of the "difficult decisions" needed to ensure a "responsible recovery".
He will argue that it will ensure "a fair deal across future generations" and that the UK can live within its means.
The potential savings are so large that the move is likely to enjoy cross-party support, with Labour expected to stick to the plan if it wins power in 2015.
Mr Osborne said in June that the savings from delaying the state pension age were "absolutely enormous", adding: "I found it actually one of the less controversial things we have done, and yet it has probably saved more money than anything else."
The Chancellor's remarks came under fire from the National Pensioners Convention, which accused him of "living in a fantasy land".
It said: "Politicians can work way beyond their mid-sixties and they have got a home for them called the House of Lords.
"You compare that lifestyle with people who have worked all their life doing manual labour on low pay in a care home or digging up the roads, and then ask them to keep on going. It's just not right."
The change could also cause friction with the public sector unions. Workers in physically demanding jobs, such as firefighters, are already worried about being forced to work longer before receiving their workplace pensions.
Critics will warn that the shake-up will hit people who give up work early to care for a relative or because they are ill, saying it is unrealistic for them to re-enter the labour market.
Earlier this year, ministers announced plans for a new single-tier pension to replace the current basic state pension in April 2016.
Two-thirds of pensioners receiving the single-tier pension will be, on average, £200 a year better off in 2020 than they would have been under the present system, ministers say.
Register for free to continue reading
Registration is a free and easy way to support our truly independent journalism
By registering, you will also enjoy limited access to Premium articles, exclusive newsletters, commenting, and virtual events with our leading journalists
Already have an account? sign in
Join our new commenting forum
Join thought-provoking conversations, follow other Independent readers and see their replies