Brexit 'could mean fewer holiday days and lower holiday pay for British workers'
Workers' rights secured by European Court of Justice decisions are threatened by Brexit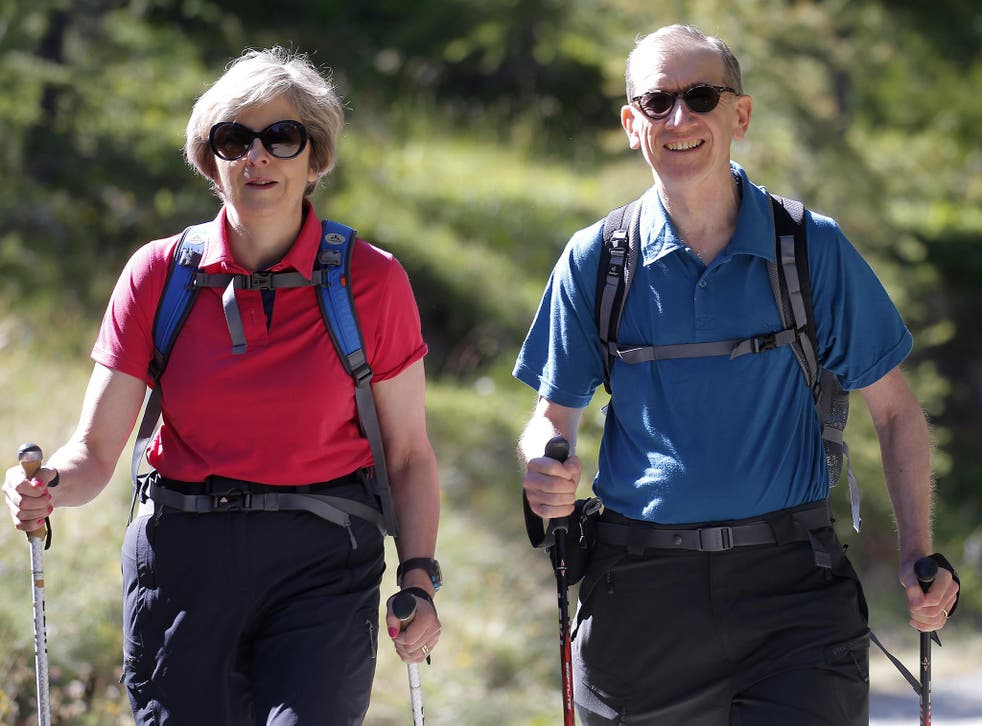 British workers could face cuts to holiday days and reduced holiday pay after Britain leaves the European Union, new research suggests.
The House of Commons Library has identified a number cases in which the European Court of Justice (ECJ) overruled courts in favour of giving workers better pay and conditions.
Vote Leave Watch, a campaign group, said these cases and others like them would likely fall on the side of employers once Britain had left the EU – and warned employers could now challenge existing decisions.
In a speech to Tory conference in Birmingham earlier this month Theresa May said that workers rights would be "protected and enhanced by a Conservative government".
She and her ministers have so far however failed to back a proposed bill by Labour MP Melanie Onn to incorporate all EU workers' rights into British law.
Decisions by the ECJ highlighted by the House of Commons Library include the awarding of annual holidays during long-term sick leave, the banning of so-called rolled up holiday pay, and favourable holiday pay calculations.
The judgments include Stringer v HM Revenue and Customs, which secured the right for annual pay to accrue during sick leave. Previously, some employers had denied those who were ill any additional time off when they returned to work.
Leave voter who wants to 'control our own laws' can't name single EU law
Others include Robinson-Steele v RD Retail Services Ltd, which ended the practice of "rolling up" holiday pay into wages, meaning a worker is paid nothing when they physically took the holiday. This decision effectively ended a loophole that employers used to get around giving paid holiday.
Another case, Williams v British Airways plc, ending the practice of excluding allowances and bonuses from holiday pay.
"Vote Leavers like Boris, Andrea Leadsom and David Davis promised repeatedly that our rights at work, such as holiday pay, would be unaffected by a vote for Brexit," Chuka Umunna, chair of Vote Leave Watch said.
"But if businesses start challenging these rights in British courts, their promises may prove hollow. The Government must legislate to keep these rights in British law."
Brexit Concerns

Show all 26
Emma Reynolds MP, a patron of Vote Leave Watch, said: "The Prime Minister has talked the talk on protecting workers' rights; now it's time for her to walk the walk.
"Her fine words at Tory party conference will mean nothing unless she takes steps to stop unscrupulous employers from challenging hard-won rights in British courts once we leave the EU.
"One Act of Parliament is all it would take to enshrine these rights in statute law. And she would have my total support in doing so."
The bad news for would-be holidaymakers comes as the Pound collapses to a new low, dramatically increasing the cost of holidays abroad for people from the UK.
Register for free to continue reading
Registration is a free and easy way to support our truly independent journalism
By registering, you will also enjoy limited access to Premium articles, exclusive newsletters, commenting, and virtual events with our leading journalists
Already have an account? sign in
Join our new commenting forum
Join thought-provoking conversations, follow other Independent readers and see their replies