Theresa May's pledge on workers' rights 'worthless' due to tribunal fees she voted for
Prime Minister's voting record under scrutiny as she borrows Labour's clothes with pledges over workers' rights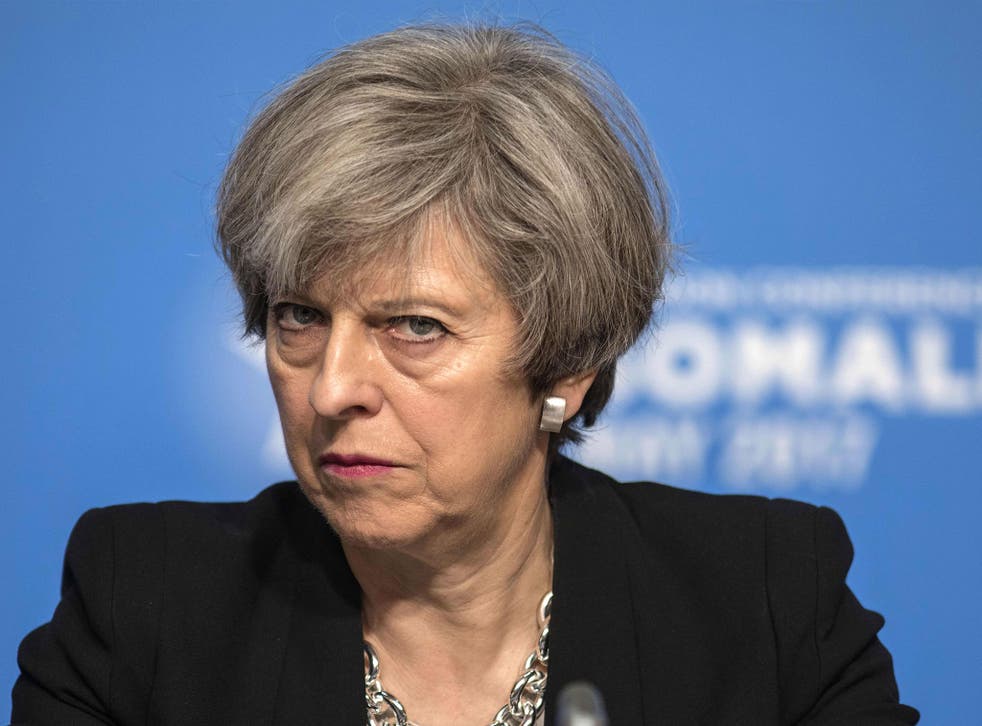 Critics including employment lawyers have poured scorn on Theresa May's pledge to grant new rights to workers by pointing out that industrial tribunal fees – voted for by her – are preventing people taking bosses who violate employment laws to court.
Ms May has parked her tanks firmly on Labour lawns with eleven policies designed to appeal to working-class voters, including raising the minimum wage, guaranteeing existing rights after the UK exits the European Union and increased protection for those in the gig economy.
The Conservatives also pledged to introduce a new statutory right to request up to a year's unpaid leave for caring duties.
But Labour MPs, trade unionists and lawyers have pointed to Ms May's voting record on matters related to workers' rights, including her former shadow at the Home Office, Yvette Cooper, who posted a series of tweets mocking the Conservatives' claims to be the party who stands up for the working class.
"And here's Theresa May voting for employment tribunal fees – so workers can't afford to enforce their rights", said Ms Cooper, adding the hashtag #canttrustawordshesays.
In 2013, the Government introduced fees of up to £1,200 for employment tribunals. The policy, with the aim of ending "frivolous" claims, were voted through by a majority of Conservatives, including Ms May. Previously, workers were able to take their employer to a tribunal for free.
Sunita Knight-Webb, a London-based employment lawyer, told The Independent: "We are definitely seeing far few people able to bring their employers to a tribunal, and there is no doubt it is directly related to the fees. It's a drop of around seventy per cent.
"Things have certainly gone backwards in terms of workers' rights over the past few years. In practice, we are seeing many more 'hard luck' cases.
"Recently I saw a woman who was sacked because she was pregnant, and she was having to sell her computer in order to be able to eat while she waited for her benefits to come through...
"We were able to get the assistance in the end so that she could pursue a tribunal, but in many cases, people are just not able to take action because they don't qualify for help but they really can't afford the fees because they've just been made unemployed and they have no guarantee they will win their case."
She added: "I haven't seen the detail of these new promises from the Tories, but I do think they will be worthless if you can't afford to take employers who violate laws to court."
Law Society president Robert Bourns said: "The truth is employment tribunal fees have had a chilling effect on the number of people able or willing to bring a case against their employer.
"Particularly affected are claims in areas such as sexual discrimination and equal pay – and the reduction in tribunal cases is not offset by the increase in people using Acas' early conciliation service.
"Solicitors working in this area also report that the reduced number of claims has altered the behaviour of employers."
UK news in pictures

Show all 50
Eighteen months after the introduction of the fees, research by the Citizens' Advice Bureau found that more than four in five people (82 per cent) were being deterred from going to a tribunal by the cost.
The TUC claimed discrimination was being allowed to "flourish unchecked" as employment tribunals have plummeted by 9,000 a month, from 16,000 people a month on average in 2012-13 down to 7,000 a month in 2015-16.
This includes a drop of nearly three-quarters (-73%) for unfair dismissal claims as well as sharp falls in challenges over sex discrimination (-71%), race discrimination (-58%) and disability discrimination (-54%).
TUC General Secretary Frances O'Grady said:"These figures show a huge drop in workers seeking justice when they've been unfairly treated.
"Now bosses know they can get away with it, discrimination at work can flourish unchecked and people can be sacked without good reason.
"The evidence is there for all to see. These fees – of up to £1200, even if you're on the minimum wage – are pricing out thousands each month from pursuing cases."
But the Government recently refuted claims that fees have prevented tribunal claims.
In February, the Ministry of Justice published a review of the controversial fees, and found: "While there is clear evidence that employment tribunal fees have discouraged people from bringing claims, there is no conclusive evidence that they have been prevented from doing so."
Those who earn below the threshold of £1,085 per month qualify for a fee waiver, although research from Citizens' Advice found many people were unaware of this or were earning just over the threshold.
Woman confronts Theresa May over disability payment cuts
Unison brought a legal challenge against the fees to the Supreme Court in March, which is still awaiting judgement.
Theresa May's voting record on workers' rights has been under scrutiny ever since she swept into Number Ten and declared the Conservatives were the party of working people who were "just about managing".
As well as backing the tribunal fees, she voted in favour of the Trade Union Act, which restricted the right to strike and voted in favour of former Chancellor George Osborne's plan to allow workers to trade their employment rights for company shares.
She also voted through the cuts to tax credits which would have affected around 800,000 working people but caused such an outcry it was later reversed.
Ms Cooper said in a blog post today: "Who do the Tories think they are kidding? The idea that their party can ever be relied upon to protect workers' rights is a joke. One look at Theresa May's own personal record shows why you can't believe a word they say when they claim to care about employment rights."
Register for free to continue reading
Registration is a free and easy way to support our truly independent journalism
By registering, you will also enjoy limited access to Premium articles, exclusive newsletters, commenting, and virtual events with our leading journalists
Already have an account? sign in
Register for free to continue reading
Registration is a free and easy way to support our truly independent journalism
By registering, you will also enjoy limited access to Premium articles, exclusive newsletters, commenting, and virtual events with our leading journalists
Already have an account? sign in
Join our new commenting forum
Join thought-provoking conversations, follow other Independent readers and see their replies