Young want old-fashioned UK political system rebuilt
YouGov research found three-quarters of British 16-18 year-olds think the current system needs to be rewired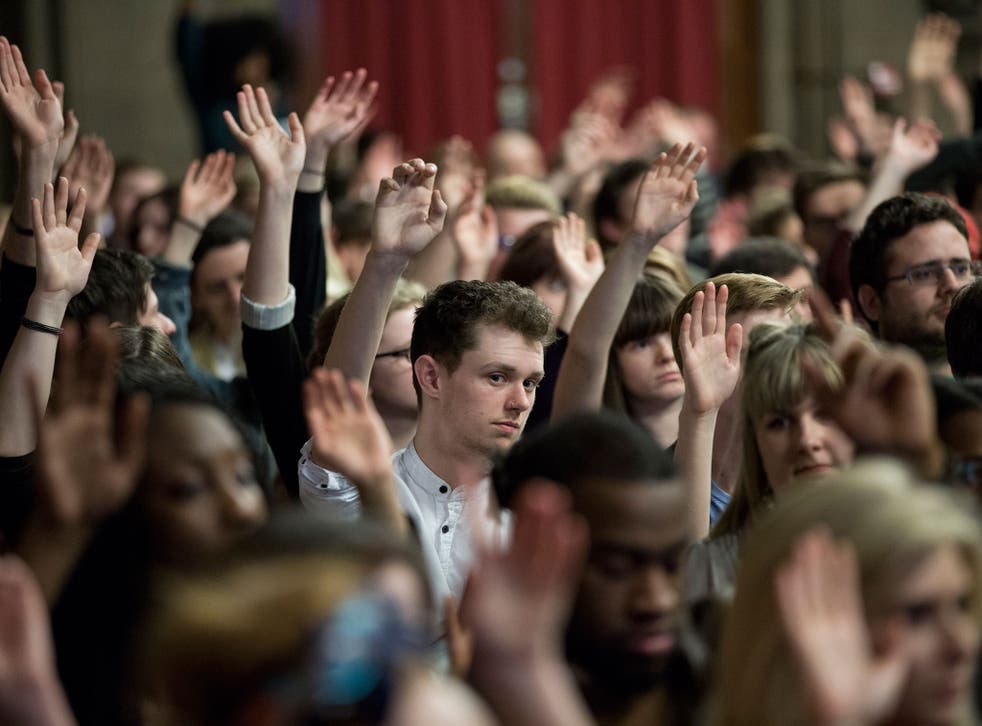 The next generation of voters believes the country's politics is "outdated and old-fashioned" and should be completely ripped up and rebuilt.
Educational charity Speakers for Schools, which is endorsed by i, says YouGov research found three-quarters of British 16-18 year-olds think the current system needs to be rewired to "better reflect society today".
The figures come as the organisation today launches a campaign to ignite a conversation about the role young people have in the future of politics. In the research, 82 per cent say they care about who is in government while just 4 per cent reveal their disinterest in the topic. Topping the list of priorities is the NHS, tuition fees, and equal opportunities.
In the Speakers for Schools' Next Generation Manifesto, a call to arms for modernisation, two thirds of young voters support the introduction of online or mobile voting, and 80 per cent want a more engaging, interactive Prime Minister's Questions. With the 2015 general election looming, the research also reveals that 16-18 year-olds are divided over how votes are cast. Half say they want a more-proportional system, and only 33 per cent back the nation's first-past-the-post method. Just 43 per cent would lower the voting age.
However, despite young people championing the increased use of technology in politics, YouGov found that they're not satisfied with politicians relying on social media to interact and connect with constituents. Only 15 per cent think using the likes of Twitter and Facebook shows they are "in touch".
The youngsters say traditional, face-to-face campaigning is still a key part of the election trail – 87 per cent believe that MPs need to visit schools and communities more to explain policies in person.
Last week, Sadiq Khan, the shadow Justice Secretary said that it was a "disaster for our democracy" that ministers ignored warnings from experts, including the Electoral Commission, as the numbers of voters on the electoral register dropped by 920,000 – many of them young people and students.
Join our new commenting forum
Join thought-provoking conversations, follow other Independent readers and see their replies