Yvette Cooper condemns Theresa May's 'cowardly' asylum policy and calls for Britain to open its doors to Syrian refugees
Labour leadership hopeful makes passionate plea for the Government to exclude refugees from its net migration target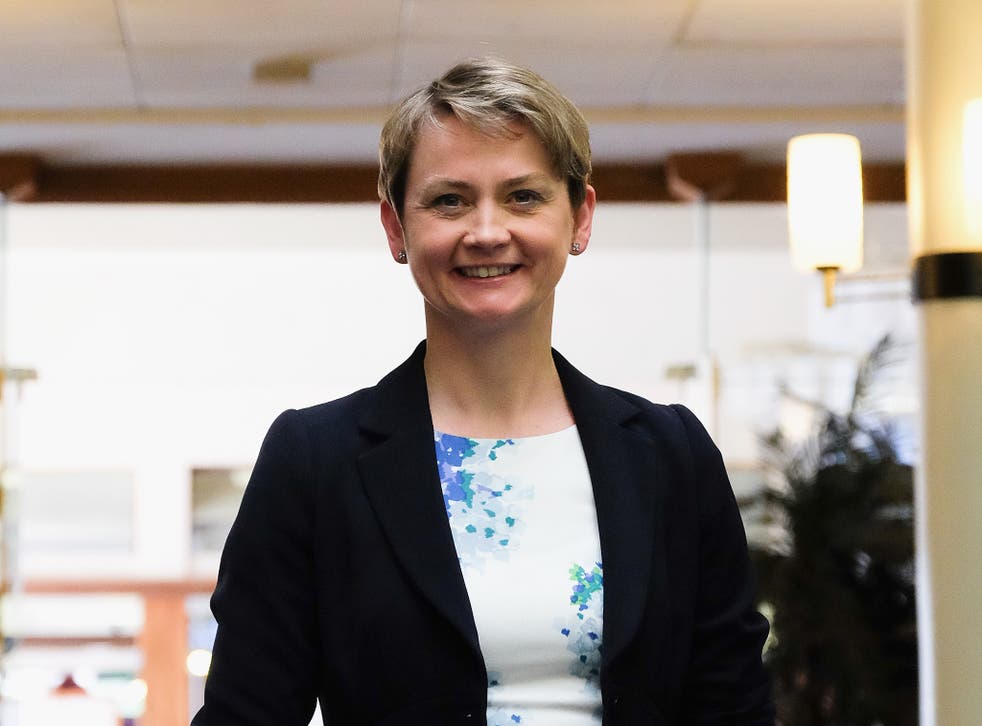 Yvette Cooper has said Britain should throw open its doors to refugees fleeing the conflict in Syria as she condemned the Government for its "cowardly" response to the humanitarian crisis that has overflown to Europe.
The shadow home secretary and Labour leadership hopeful made a strong appeal to ministers to alter its hard-line stance to granting asylum to refugees from the war-stricken country, which has seen the UK offer only a few hundred asylum places to Syrian refugees this year.
She said that if every town in the UK accepted just 10 families each, then the UK could offer nearly 10,000 vulnerable Syrian refugees a place to live in peace and safety. She compared the idea to the 1930s programme which saw Britain take in 10,000 Jewish children fleeing the Nazis in the matter of months.
Ms Cooper called on Theresa May, the Home Secretary, to exclude refugees from its target to reduce net migration to below 100,000 a year.
Europe faces the worst humanitarian crisis since the Second World War, she added, due to the four million Syrians fleeing their country since civil war broke out four years ago.
"We may have a generation long battle against the new totalitarianism just as we did its predecessors," she said in a speech to the Centre for European Reform in London. "And just as we did faced with totalitarian regimes past, we have a moral responsibility again do our bit to help those who flee to survive."
"This has become a humanitarian crisis on a scale we have not seen on our continent since the Second World War. Yet we seem paralysed to respond," she added.
"And its not just us. All Europe is struggling to respond. We can't carry on like this. It's immoral, it's cowardly and it's not the British way."
Migrants' desperate boat journeys to Europe

Show all 33
Acknowledging that her comments would be controversial at a time of heightened concern about immigration, she nonetheless said that in the face of the crisis in the Mediterranean - where tens of thousands risking their lives in an attempt to reach safety in Europe - it was essential to separate out the issue of asylum from the wider immigration debate.
Ms Cooper called for politicians across all parties to unite to support a "national mission" to change attitudes in the UK and to end the fear of the "politics of immigration". The Government could lead the way, she suggested, by excluding refugees from the UK's official immigration count.
"That has to start with the Government and its targets. For our country to have a net migration target which includes refugees is just immoral," she said.
She said the Government should summon a national conference to see how many places it was possible to offer to refugees from Syria and the Mediterranean.
"If every city took 10 refugee families, if every London borough took 10 families, if every county council took 10 families, if Scotland, Wales and every English region played their part, then in a month we'd have nearly 10,000 more places for vulnerable refugees fleeing danger, seeking safety," she said.
Join our new commenting forum
Join thought-provoking conversations, follow other Independent readers and see their replies