Zac Goldsmith insists claims that he is running a racist campaign are 'absurd'
The Conservative candidate has been accused of trying to invoke racial stereotypes in describing Labour rival Sadiq Khan as 'dangerous' and 'radical'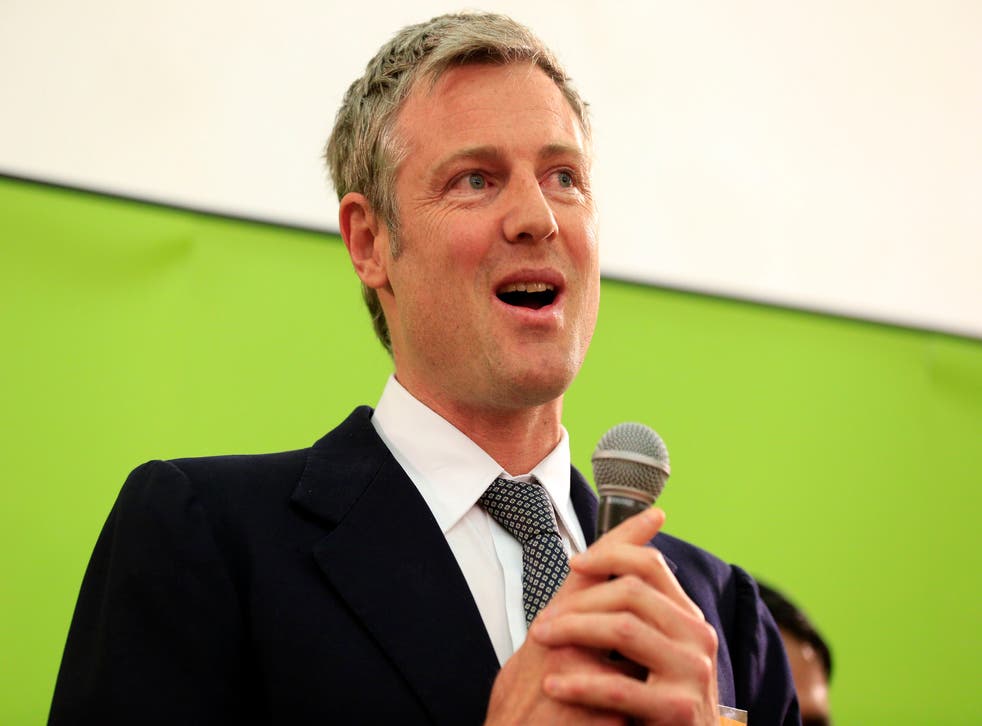 Zac Goldsmith has dismissed claims that he is racist, calling the suggestion "absurd". The London Mayoral candidate hit back after Labour MP Yvette Cooper wrote an article in The Times accusing him of running an unfair campaign against Labour candidate Sadiq Khan.
Ms Cooper wrote of the Conservative candidate: "With each day, the smears and innuendos get louder. Now the Cabinet is joining in, trying different ways to link Sadiq to Islamist extremism based on no evidence at all.
"We can't let this go by- it's time to call it out for what it really is before it gets worse. What started as a subtle dog-whistle is becoming a full blown racist scream," she added.
Mr Goldsmith has been accused of running a negative campaign against Mr Khan who he has described as "radical" and "dangerous". Yesterday, Mr Khan tweeted at Mr Goldsmith: "Hey Zac Goldsmith, There's no need to keep pointing at me and shouting 'he's a Muslim'. I put it on my own leaflets."
World news in pictures

Show all 50
Mr Goldsmith has defended his campaign approach, telling Huffington Post that he has been running an "overwhelmingly positive" campaign. He said of Ms Cooper's remarks: "It's an absurd thing to say. I don't even know how I can answer a question of that sort. I haven't seen her article but if she did say that then that is absurd."
He added: "If she is making reference to the questions asked about Sadiq Khan's past and his links then is she suggesting it's not legitimate to ask those questions for someone who wants to be Mayor of London? If that's what's being said, then I think it's absurd and I think it's irresponsible."
Last month, Mr Goldsmith was accused of racial profiling after his campaign team appeared to send letters addressed to the British Asian community deliberately targeted at particular ethnic groups. He dismissed claims that he was stereotyping communities and said that he was simply "reaching out" to different social groups.
Join our new commenting forum
Join thought-provoking conversations, follow other Independent readers and see their replies