Zac Goldsmith criticised by former Tory minister Baroness Warsi over Sadiq Khan 7/7 London terror bus image
'This is not the Zac Goldsmith I know'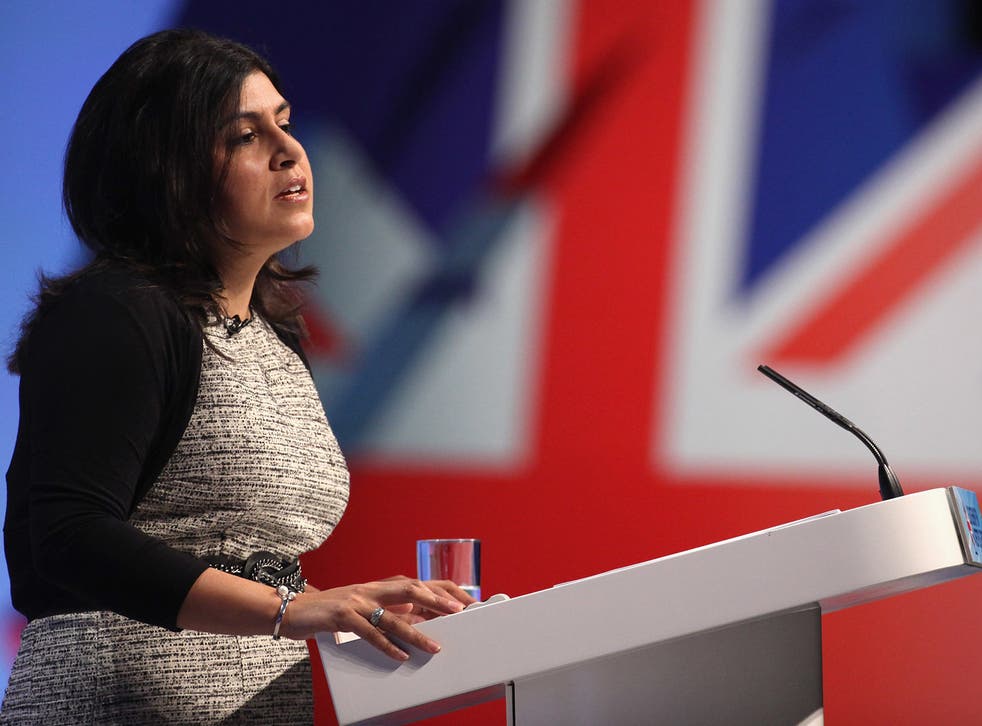 Zac Goldsmith's campaign for London Mayor has been criticised by former Conservative minister Sayeeda Warsi, after an article he wrote attacking his rival was illustrated with an image of a bus destroyed in the 2005 7/7 terrorist attacks.
In the piece, published in the Mail on Sunday, Mr Goldsmith suggested a win in the election on Thursday for rival candidate Sadiq Khan - who is Muslim - would see control of the capital city handed to a Labour Party "that thinks terrorists are its friends".
But in a significant intervention just three days before Londoners head to the polls to cast their ballots for the next mayor, Baroness Warsi, a former co-chair of the Conservative Party, tweeted: "This is not the Zac Goldsmith I know."
The article, written by Mr Goldsmith and his aides, ran with the headline: "Are we really going to hand the world's greatest city to a Labour Party that thinks terrorists are its friends?"
It is illustrated with a photo of a London bus destroyed in the July 2005 terror attacks in the capital.
Baroness Warsi added: "Are we Conservatives fighting to destroy Zac or fighting to win this election?
"In the real world Londoners worry about housing, jobs and NHS. In the world of politics new reality TV show 'Britain's Biggest Bigot' launched!"
On Friday, Baroness Warsi also said: "The left needs to root out anti-Semitism in its ranks and the right needs to weed out its Islamophobes... Dog-whistle nasty politics is damaging the UK."
In the article, Mr Goldsmith writes: "London stands on the brink of a catastrophe, the shockwaves from which would be felt across the country. In just four days' time, voters in the capital could elect Sadiq Khan to succeed Boris Johnson as mayor.
"It would mean aggressive socialism entering Britain though the back door.
"If Khan wins on Thursday, the world's premier financial centre will be handed to the most hard-Left, intolerant, anti-business Labour Party since the days of Michael Foot.
"An economy larger than Sweden's will be run by a party that backs wildcat strikes and flying pickets, wants to turn the clock back to the 1970s, and whose leader has described business as 'the enemy'."
Responding to the piece, Mr Khan wrote on his Twitter account that his rival's "campaign is getting more desperate and divisive by the day".
He added: "The Tories' nasty and desperate campaign is trying to divide London's communities for their own electoral benefit. We need a Mayor who will unite all Londoners and bring our city together to tackle the big challenges we face."
Labour frontbencher Jonathan Ashworth added: "More offensive garbage from Zac Goldsmith today. The great diverse tolerant London deserves so much better than what he's offering".
Join our new commenting forum
Join thought-provoking conversations, follow other Independent readers and see their replies