Poor morale at British airbase launching Isis raids
Personnel said to have resorted to eating rations meant for Iraqi refugee airdrops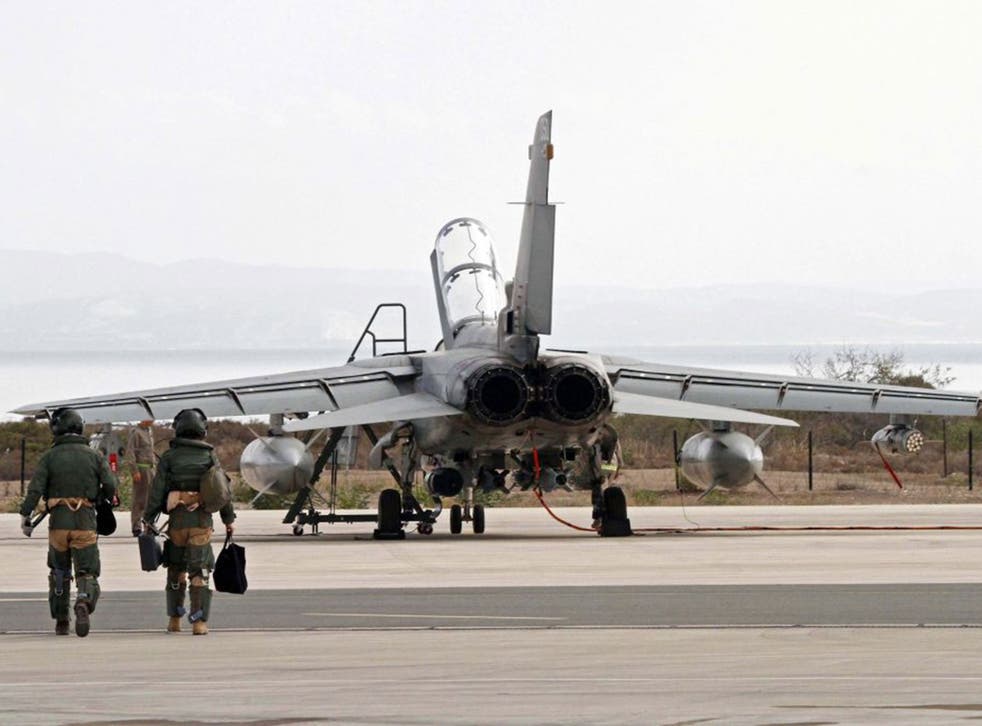 The British airbase in Cyprus from which raids are being launched against Isis fighters in Iraq is being dogged by poor morale and technical problems, according to a serviceman there.
A letter received by the BBC's Newsnight programme says RAF Akrotiri is launching raids on Isis, also known as Islamic State, "with broken jets and tired and fed-up people".
The television programme reports that only 16 of 102 Tornado jets at the base still meet full combat standards and that ground crews have resorted to eating humanitarian rations meant for Iraqis.
An RAF spokesperson said many of the claims were "factually inaccurate", though a Ministry of Defence source is said to have confirmed an incident in which ground crew had been given rations had happened.
The contracting out of services at the base is alleged to mean that Cypriot cleaners at the base are being charged to the UK taxpayer at three times the annual cost of an airman's salary.
Newsnight did not reveal the identity of their source.
The incident in which the humanitarian rations were eaten is said to have been sparked after a sergeant complained to a visiting air vice marshall about the quality of food available for those working the nightshift at the base.
The senior officer, on hearing the complaints, went to a pallet of rations intended to be air-dropped to refugees in northern Iraq.
He was said to be "so disgusted by the 'cheese sandwiches' offered as meals to the night shift, he went and broke into a pallet of aid and handed it out as it was better than what we were feeding our airmen", the serviceman's letter read.
Isis fighters in Kobani (2014): Civilians flee as militants enter Syria-Turkey border

Show all 22
The Ministry of Defence source confirmed to the programme that "crews were offered a small number of excess [Department for International Development] rations [a vegetarian curry] as a one-off gesture during a testing deployment".
The source maintained that the personnel at the base were being "adequately fed", however.
RAF Typoon jets were deployed to the British base in Cyprus in August, and ran their first missions against Isis in late September.
Join our new commenting forum
Join thought-provoking conversations, follow other Independent readers and see their replies