Yousaf to make case for fixing 'historic wrong' of Brexit at independence rally
Scotland's First Minister will address Yes supporters outside the Scottish Parliament.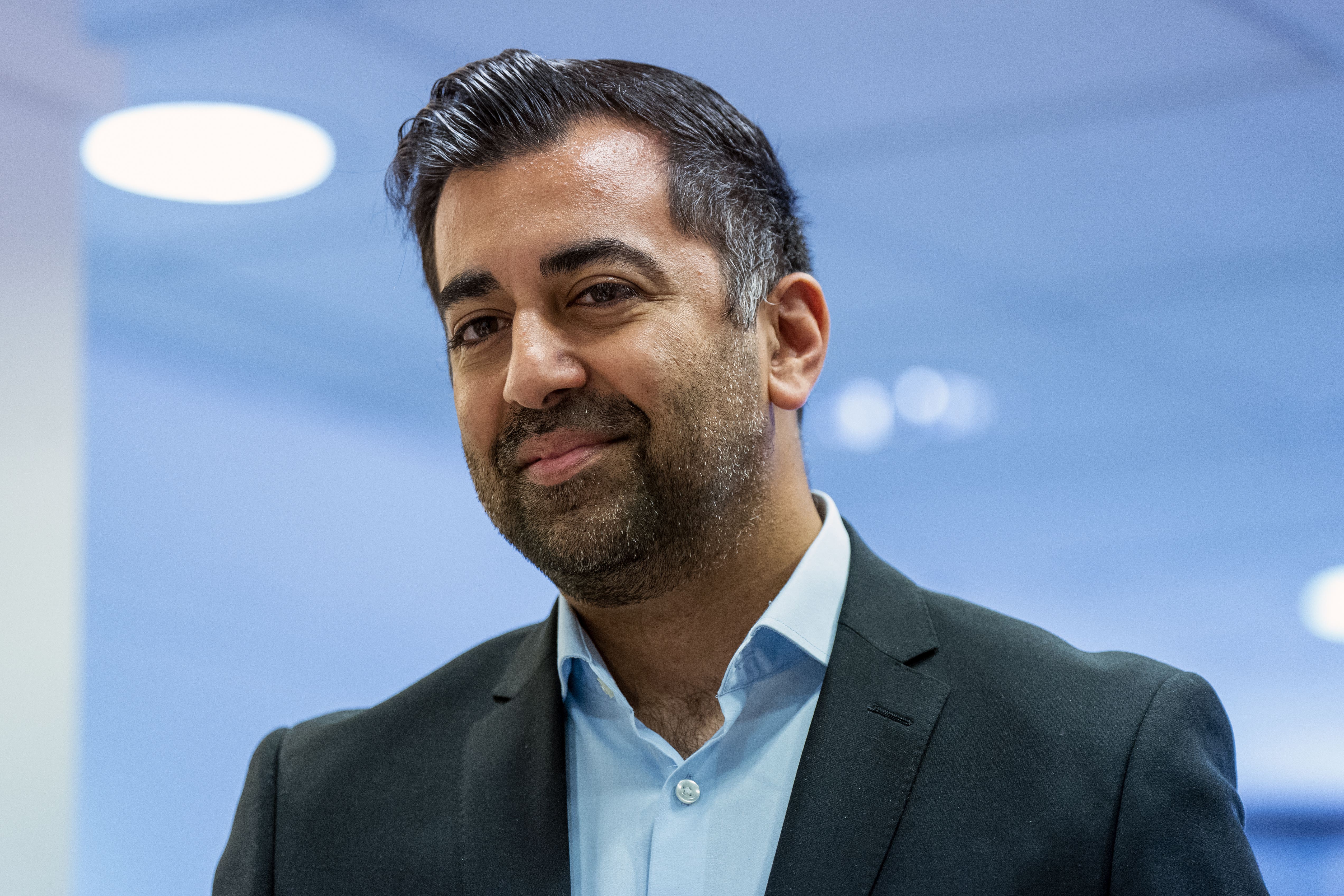 Scotland's First Minister will make the case for righting the "historic wrong" of Brexit as he delivers a speech on independence.
Humza Yousaf will address a crowd outside the Scottish Parliament on Saturday following a Believe in Scotland march from Edinburgh Castle.
The rally will also include speeches from Scottish Government ministers Lorna Slater and Jamie Hepburn.
Speaking outside Holyrood, Mr Yousaf will tell the audience that Scotland can get "back on the right track" by rejoining the European Union.
He will describe Brexit as a "national tragedy", appealing to Europeans who have settled in Scotland.
"The fact that it was forced upon Scotland against our will also makes it a democratic disgrace," he is expected to say.
"To those of you with us today who are new Scots, who were born outside of Scotland, let us say this. Let us tell you how much we value you being here – how much we value the contribution you make to Scotland.
"We could not be what we are today without you and for as long as I can do anything about it, you will always be welcome here."
Taking aim at the UK Government, he will say: "Independence allows us to put right the historic wrong of Brexit.
"Westminster is taking us down the wrong path. It's not just that we are facing a cost-of-living crisis – Scotland is facing a cost of Westminster crisis.
"But by taking Scotland's future into our own hands, we can get back on the right track.
"We can rejoin the world's largest trading bloc – one that is seven times larger than the UK by population.
"We can be at the top table of the EU as an independent member state, working in partnership with countries across Europe.
"We can – once again – be at the heart of Europe where we belong."
A UK Government spokesman said: "People in Scotland want both their governments to be concentrating on the issues that matter most to them, like growing our economy, halving inflation and improving public services.
"We want to work constructively with the Scottish Government to tackle our shared challenges because that is what families and businesses in Scotland expect.
"This is not the time to be talking about distracting constitutional change."