Alex Salmond's new book labelled the 'longest exercise in literary masturbation since politics began' by Paddy Ashdown
Former leader of the Lib Dem Paddy Ashdown claimed he was speaking not as a politician but as a 'fellow author'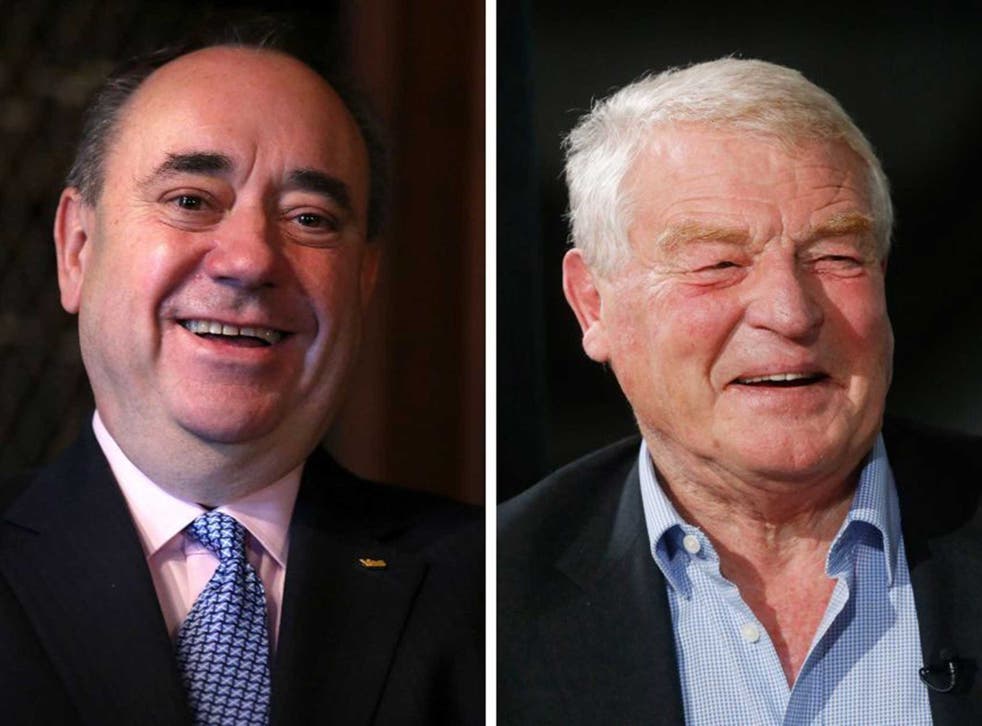 Alex Salmond's new book has been labelled the "longest exercise in literary masturbation since politics began" in a blistering attack by Paddy Ashdown.
The former Liberal Democrat leader said Mr Salmond's book The Dream Will Never Die: 100 days that Changed Scotland Forever was an "extraordinary exercise in self-congratulation."
Lord Ashdown's scathing criticism of Mr Salmond's literary abilities came ahead of the Lib Dem conference strategising how to hold all 11 seats north of the border.
Briefing reporters ahead of the conference, the Lib Dem peer suddenly deviated from his topic and - brandishing a copy of the former Scottish National Party's leader book - launched his attack.
"I was reading Mr Salmond's biography on the way up and it's not very good, is it? It is in my view an extraordinary exercise in self-congratulation. I nearly said something else then," he told assembled press.
He then went on to describe the 272-page book, published on Thursday, as "the longest exercise in literary masturbation since politics began".
In pictures: Alex Salmond's campaign for Scottish independence

Show all 9
Lord Ashdown, who has written nine books and is coordinating the Lib Dem election campaign, added that he spoke "not as a political leader in any way, just as a fellow author and critic."
His criticism has not been well received by Mr Salmond's camp.
A spokesperson for the politician, who stepped down as leader of the SNP after an embarrassing defeat in the Scottish referendum last year, said: "Lord Ashdown is a desperate figure from a bygone age."
They continued: "The fact is, there were more people at Alex's book signing at Waterstones in Aberdeen's Union Street than at the entire Lib Dem conference."
Additional reporting by Press Association
Join our new commenting forum
Join thought-provoking conversations, follow other Independent readers and see their replies