Alex Salmond: 'Rocks would melt with the sun before I'd ever set foot in the House of Lords'
The Scottish First Minister announced his resignation after referendum defeat
Lizzie Dearden
Monday 22 September 2014 06:55 Comments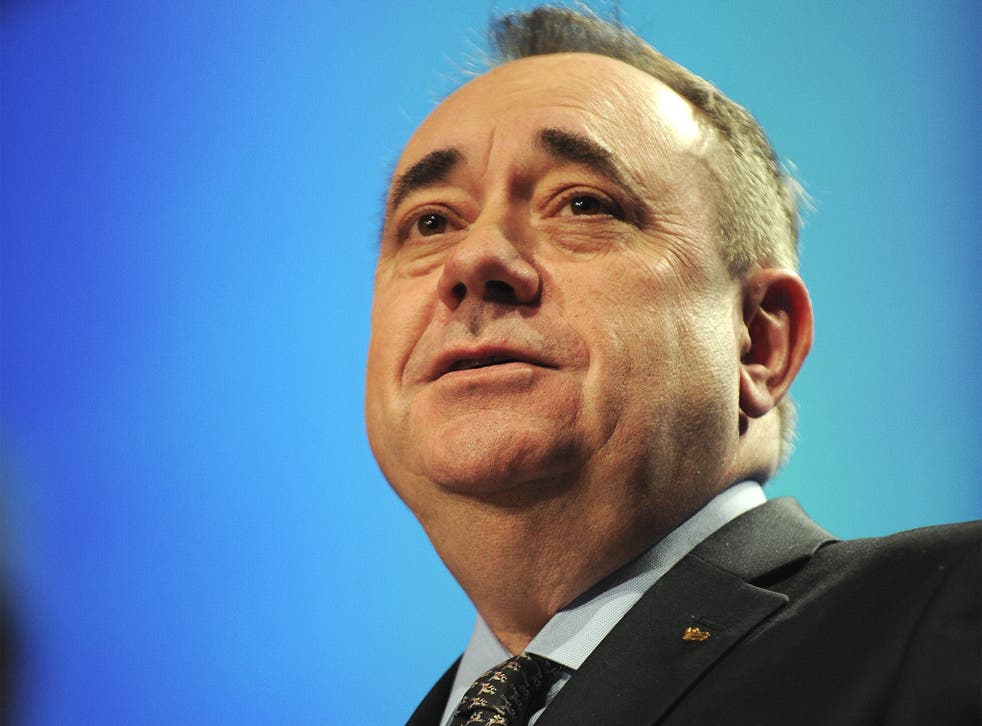 Alex Salmond has rapidly wiped out the prospect of taking a seat in the House of Lords following his resignation, saying rocks would sooner "melt with the sun".
The First Minister announced he will be stepping down from his post as leader of the Scottish National Party (SNP) on Friday after his defeat in the independence referendum.
He stressed he is not retiring completely from political life and will continue to serve as MSP for Aberdeenshire East.
A future seat in the House of Lords, however, does not seem to be on the cards.
"The rocks would melt with the sun before I'd ever set foot in the House of Lords," he told Sky.
Mr Salmond previously used the phrase, which appears in Robert Burns' song A Red, Red Rose, to illustrate his opposition to tuition fees for Scottish students.
His deputy Nicola Sturgeon tweeted: "This is what a principled politician sounds like, Westminister."
During an interview on the Murnaghan programme, Mr Salmond also claimed No voters had been "tricked" in the referendum by David Cameron, Ed Miliband and Nick Clegg's last-minute promises of devolution.
Disagreement between Labour and the Conservatives about the "devo-max" arrangement have reportedly surfaced already and the plans have sparked a backbench rebellion calling for an "English Parliament".
Mr Salmond, 59, has spent 20 years as SNP leader and seven years as First Minister.
In pictures: Alex Salmond's campaign for Scottish independence

Show all 9
Following his resignation, David Cameron paid tribute to his leadership.
"Alex is a politician of huge talent and passion. He has been an effective First Minister and always fights his corner," he said.
Ms Sturgeon, the Deputy First Minister, is expected to replace him and said she could think of "no greater privilege".
Register for free to continue reading
Registration is a free and easy way to support our truly independent journalism
By registering, you will also enjoy limited access to Premium articles, exclusive newsletters, commenting, and virtual events with our leading journalists
Already have an account? sign in
Join our new commenting forum
Join thought-provoking conversations, follow other Independent readers and see their replies