David Cameron: Barnett formula reform is 'not on my horizon'
Formula which decides UK spending on Scotland won't be changed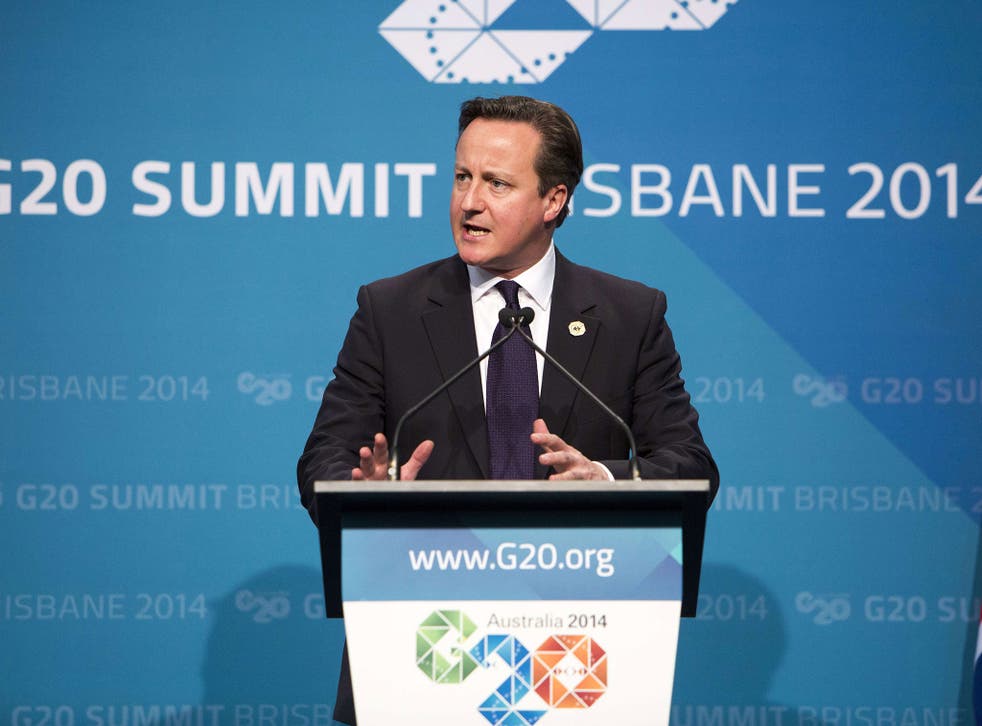 David Cameron angered Conservative MPs today when he rejected their demand for an end to the Barnett formula, which they claim hands too much taxpayers' money to Scotland.
The Prime Minister repeated his opposition to an English Parliament and English executive, but disclosed that he intends to give English MPs the final say on amending laws which only affect England.
He told the Liaison Committee of senior MPs that scrapping the Barnett formula, which dictates the level of public spending in Scotland, Wales and Northern Ireland, would not produce a "massive pot of gold". He said: "If you don't have the Barnett formula, you would have to have another formula."
He argued that its impact would fall gradually over time as more tax and spending power is devolved to the Scottish Parliament. So reform was "not on my horizon".
Mr Cameron's stance came under fire later, however, when Tory MPs staged a Commons debate on devolution and demanded a review of the Barnett formula. Dominic Raab, MP for Esher and Walton, said: "A new deal for Britain must be fair to all parts of Britain. That formula is based on outdated spending patterns and population numbers already divorced from any objective assessment of real need across Britain."
He added: "Scotland wants greater powers to tax and spend. It cannot expect the rest of the Union to keep subsidising them to the hilt on such an arbitrary basis without fuelling resentment in other parts of the UK."
Mr Cameron promised "English votes for English laws" after pledges of more devolution for Scotland helped to head off a vote for independence in September's referendum.
His latest thinking emerged when he told the Liaison Committee that Scottish MPs could be barred from voting on "English only" Bills at their committee and report stages, when they can be amended. However, the whole Parliament, including Scottish MPs, would then vote when such Bills came up for their third reading - the final Commons hurdle.
That would allow Mr Cameron to honour another pledge by the Tories, Labour and the Liberal Democrats during the referendum campaign for Scotland to retain full representation at Westminster. If enacted, it would mean that a future government might have to try vote down its own legislation if it were unhappy with the amendments passed by English MPs during the committee and report stages. Bills cannot be amended at third reading.
Mr Cameron, who will publish the Conservatives' plans early in the new year, said: "There is a menu out there of options to make the system fair. We have got to make some decisions about what is the right combination. I think that it can be done.
"There is a way of comprehensively answering this question in a way that maintains the integrity of our Parliament, the integrity of our system, and that I think can build popular support. Where there is a separate and distinct effect on England, the consent of English MPs should be required. You have got to be able to put that principle into practice."
Mr Cameron criticised Labour for being "completely unwilling to have any discussions of English votes for English laws".
He said: "Decision time is coming pretty soon. If we are going to have something available on a similar timetable to Scottish devolution, then you need to set our proposals before the election in the early part of next year, so each party can put in its manifesto about what they are going to do."
Join our new commenting forum
Join thought-provoking conversations, follow other Independent readers and see their replies