Scottish referendum on a knife edge: Two polls put No at 52%
Surveys agree on headline figure but differ widely over percentage of undecided voters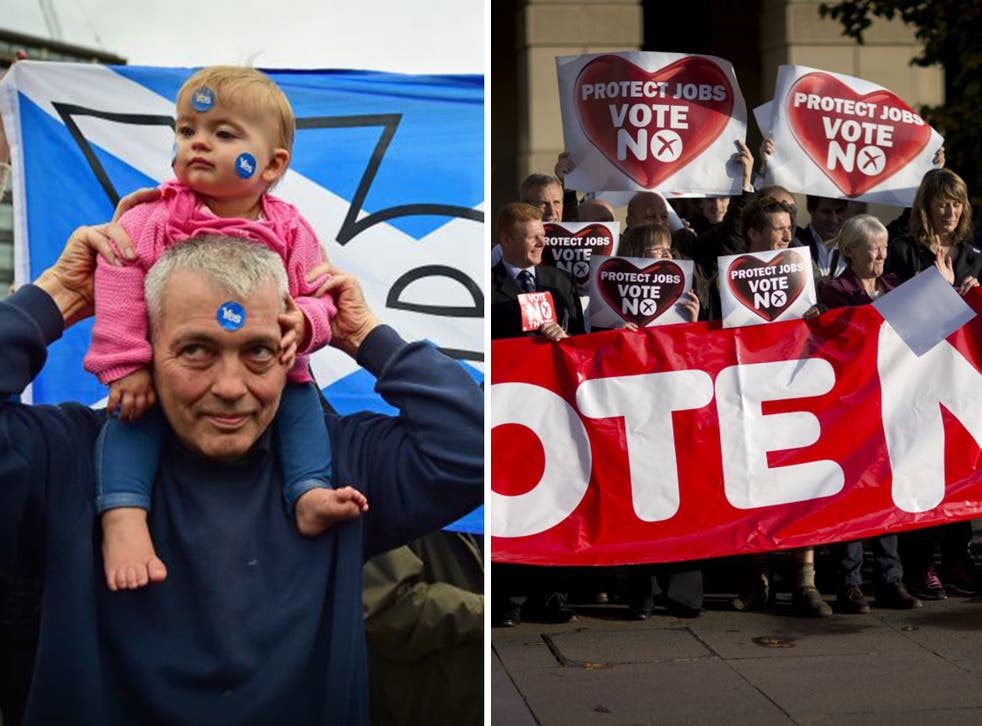 Scotland is heading for a cliffhanger result in Thursday's independence referendum, two eve-of-vote surveys are indicating.
Both opinion polls put the No campaign on 52 per cent, with support for Yes on 48 per cent, setting the scene for a highly-charged final 24 hours of campaigning.
The final result could lie in the hands of voters who are yet to make up their minds.
An ICM poll for the Scotsman put the undecided vote at 14 per cent, but suggested the Yes campaign was gaining ground.
The Opinium survey for the Daily Telegraph produced the same headline figures, but found only 6 per cent of voters were undecided. Half of those polled said the campaign has opened deep divisions within Scotland and damaged its relations with the rest of the United Kingdom.
Blair Jenkins, chief executive of Yes Scotland, said the Scotsman poll was "hugely encouraging". He added: "this poll, like all the recent polls, shows we are in touching distance of success on Thursday. The referendum is on a knife-edge, and this will spur on everybody who wants and is working hard for a Yes to redouble their efforts."
Join our new commenting forum
Join thought-provoking conversations, follow other Independent readers and see their replies