Scottish referendum: Who gets Jim Naughtie and will pillar boxes be painted blue?
If it's a Yes vote, Sean O'Grady looks how it might affect the details of everyday life from dialling codes and driving licences to the fate of Scotch pancakes on 'The Great British Bake Off'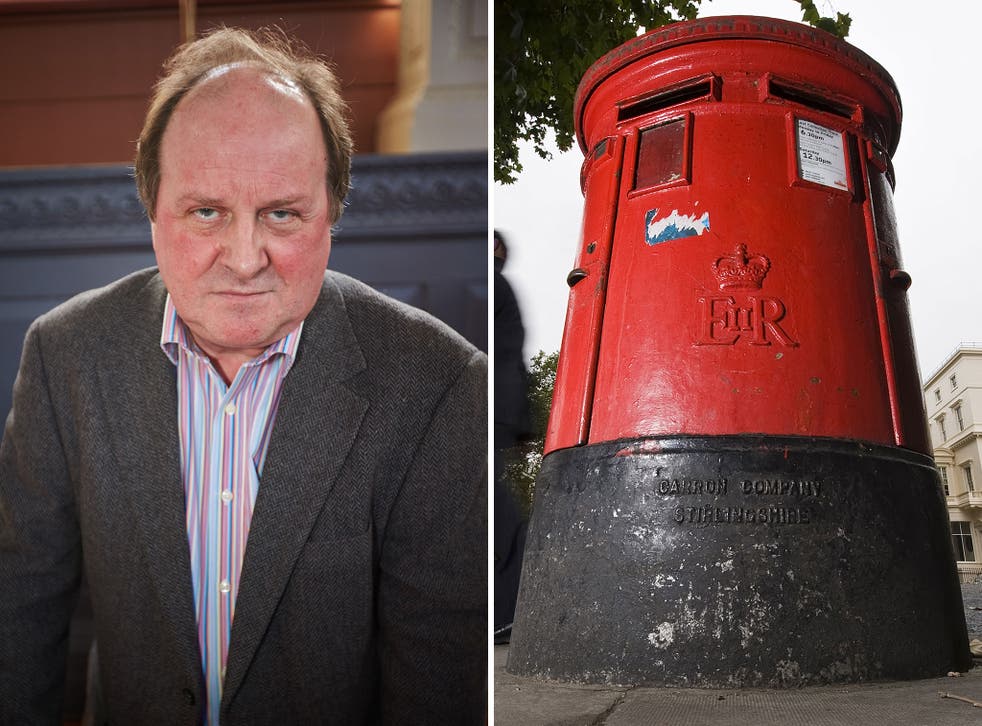 National Radio 1
The nearest thing we have to a national version of the domestic record collection is Radio 1, part of the joint enterprise known as the BBC. But what happens to our former "national" telly shows; will Scotch pancakes ever feature on The Great British Bake Off? Will Kirsty Young have to move to her own neutral Desert Island in the Hebrides? Most tricky of all; who gets Jim Naughtie?
Scot.com
As with the phone, so with the web. Scottish companies, government departments, charities and other entities will need a new web suffix; www.scotland.gov.uk would look a bit silly, after all. Now .sc would be very suitable, except that already belongs to the Seychelles, while .sl has been nabbed by Sierra Leone, .sn has gone to Senegal .so to Somalia, .sa to Saudi Arabia, and .st to São Tomé. Oh dear.
It's for you
Scotland will need a new international telephone dialling code. As in most international affairs, Scotland is sandwiched between Saudi Arabia and Senegal which logically suggests a prefix between +966 and +221. So +593 or +594, then: except they've already been snaffled by Ecuador and French Guiana. But +999 is unassigned, and has an urgent memorability to it.
Letter from Scotland
The UK, as the inventor of the postage stamp, has the unique distinction of being able to omit the country name from its stamps. Scotland wouldn't, and wouldn't need an image of the Queen on them. And they'd probably want to paint the pillar boxes blue, just as the Irish painted theirs green after they broke away in 1922. Little things will make Scotland feel more "foreign".
The Scottish High Commission in St Lucia
Obviously it wouldn't be worth the Scottish government having the same international diplomatic representation as Britain – but who will look after Scots who get into difficulties on tiny Caribbean islands, and distant Pacific atolls and other micro states? Would Her Britannic Majesty's Ambassador or High Commissioner have to do this gratis? A diplomatic nightmare.
Is your paw Scottish?
If so, you might qualify to be a tax-dodging "non-dom" under the UK's strange rules, which means we could have an awful lot of mega-rich Scots, or those of Scots descent, living in England to avoid taxation on their Scottish income. Resentments both ways guaranteed.
Gordon Brown
If Scotland goes independent, what will happen to these Scots who have been responsible for so much joy in our national life these past few years – Michael Gove (MP for a Surrey seat as it happens); Liam Fox (representing part of Somerset in the Commons); Alistair Darling (Edinburgh), Ming Campbell (Fife) and ex- PM Gordon Brown (Dunfermline)? They could stay, but why can't there be some English, Welsh and Ulster accents in the Scottish parliament and Cabinet?
Who gets the posters?
The simplest thing is just to say the artworks in Scotland belong to the Scots; the ones in England to the English. But that would mean important works by great Scottish painters, such as Raeburn, being left behind in London, not to mention the Elgin Marbles ("collected" by a Scottish nobleman but Greek anyhow). Or what about the nationality of the artist? The iconic Monarch of the Glen was by an English painter, Edwin Landseer .
Is that your car?
The Driver Vehicle and Licensing Agency is a much loved national institution typical of the type that will prove difficult to manage post-divorce. The question is; do the Scots want to set up their own licence-plate system. Or do they want to stick with their Welsh friends at the DVLA in Swansea? If so, would the Scots pay a fee to do so?
The same applies to the Ernie, the Premium Bond computer in Scotland, but National Savings are administered in Glasgow, so the Scots could hold that hostage. Then there's the Office for National Statistics in Newport, the National Archives at Kew and so on. Plenty to row over.
Bits and bobs
Such as: the Millennium Dome, Humber Bridge, RAF museum at Hendon, some 5,455km of UK motorway, the London Underground, Tornado aircraft, nuclear submarines, innumerable vehicles, Boris bikes and buses, fine government buildings, national parks, not to mention laptops, tablets and other IT kit. All, sometimes, far away from Scotland, but all bought and paid for, roughly to the tune of 10 per cent, by Scottish taxpayers.
Join our new commenting forum
Join thought-provoking conversations, follow other Independent readers and see their replies