Smoking ban should be extended to outdoor areas - but nicotine's no worse than coffee, report says
A new report has said the 2007 smoking ban should be extended to outdoor areas of pubs and restaurants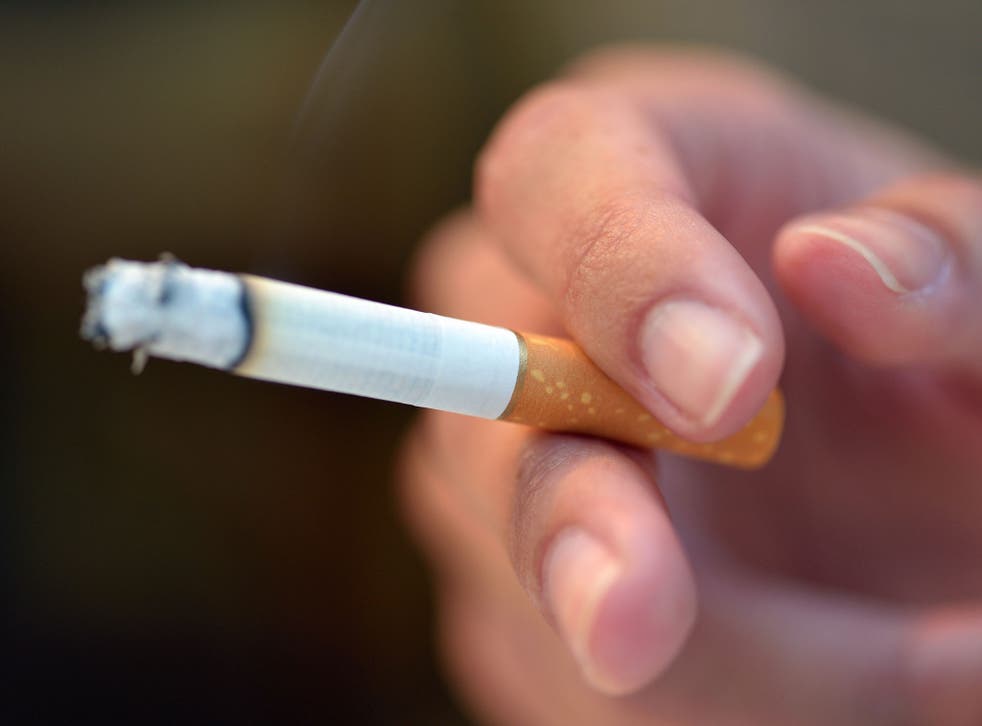 Nicotine is no worse for you than coffee but the ban on smoking in public should be extended to outdoor areas, a report has said.
The Royal Society for Public Health (RSPH) said the ban, introduced in 2007, had "de-normalised" smoking and creating further exclusion zones would make the habit more inconvenient for smokers.
Pub gardens, school gates, parks and outdoor areas of restaurants should be on the list of smoke-free zones, the report insists.
But the pro-smoking lobby said furthering the ban would "discriminate" against smokers.
In the report, the RSPH said research it commissioned showing nine in 10 people believed nicotine alone was harmful to health was "alarming", pointing out that it was toxins in tobacco-based products which caused harm.
Shirley Cramer, RSPH's chief executive, said nicotine was no more harmful than caffeine and urged a greater use of e-cigarettes. The charity would like to see the products renamed as "nicotine sticks or vapourisers".
"Over 100,000 people die from smoking-related disease every year in the UK," she said.
"While we have made good progress to reduce smoking rates, one in five of us still does.
"Most people smoke through habit and to get their nicotine hit.
"Clearly we would rather people didn't smoke, but in line with Nice [National Institute for Heath and Care Excellence] guidance on reducing the harm from tobacco, using safer forms of nicotine such as NRT and e-cigarettes are effective in helping people quit.
"Getting people on to nicotine rather than using tobacco would make a big difference to the public's health - clearly there are issues in terms of having smokers addicted to nicotine, but this would move us on from having a serious and costly public health issue from smoking-related disease to instead address the issue of addiction to a substance which in and of itself is not too dissimilar to caffeine addiction."
A Populus survey for the charity found 50 per cent of adults would be more likely to use outside areas in pubs and bars if the ban was extended, while a third of smokers would turn to e-cigarettes to get round the prohibition.
The RSPH also called for local authority 'stop smoking' services to use e-cigarettes to wean users off regular cigarettes and new rules for retailers stocking tobacco, including mandatory sale of alternative nicotine products and tighter licensing.
Smokers' lobby group Forest welcomed the RSPH's announcement that "nicotine is no more harmful to health than caffeine".
But its director Simon Clark added: "While it makes sense to encourage smokers to switch from combustible cigarettes to electronic cigarettes, public health campaigns should be based on education, not coercion and prohibition.
"Banning smoking outside pubs and bars would discriminate against adults who enjoy smoking.
"Renaming e-cigarettes is a silly idea. It ignores the fact that e-cigs are popular because they mimic the act of smoking.
"The name is part of their appeal. Calling them nicotine sticks or vapourisers suggests a medicinal product and that misses the point.
"For many consumers e-cigarettes are a recreational product.
"If public health lobbyists don't understand that they could sabotage a potentially game-changing device."
Additional reporting by PA
Join our new commenting forum
Join thought-provoking conversations, follow other Independent readers and see their replies