Taxi driver returns £12,000 to pensioner who was duped into withdrawing life savings
Barry Stone withdrew the cash savings after fraudsters called pretending to be from Scotland Yard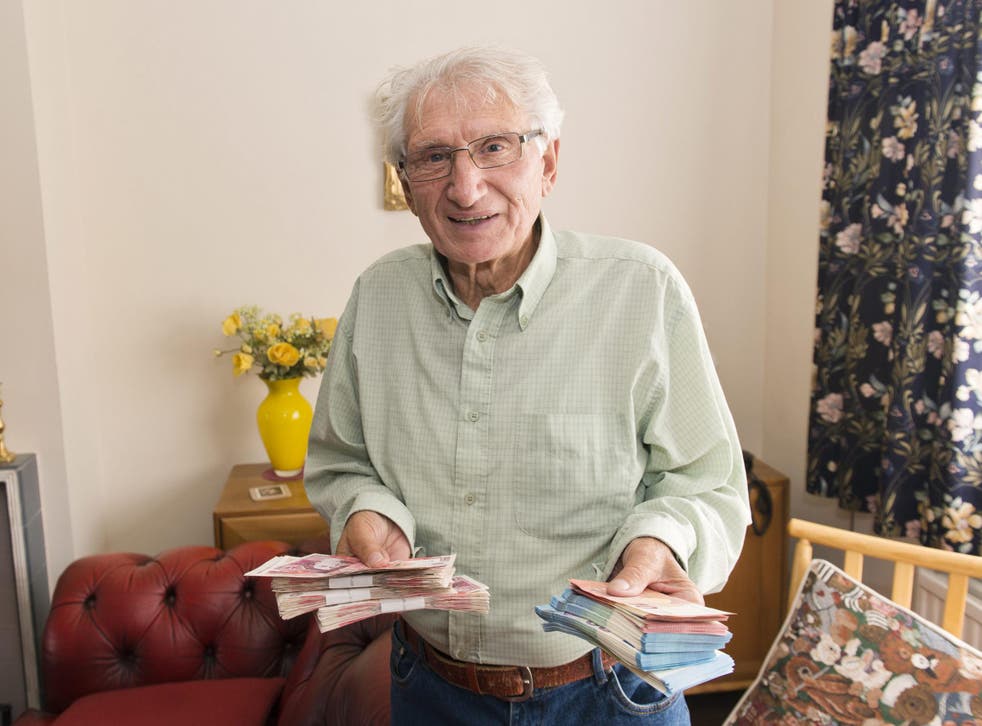 A pensioner has been reunited with his life savings after a taxi driver realised the man had been the victim of a con.
Fraudsters called Barry Stone and pretended to be police investigating bank fraud, telling him to withdraw money from his bank account.
The 78-year-old from Marlow withdrew £12,000 and then sent the cash to London by taxi where, he was told, the notes were to be checked for fingerprints.
Cashpoint scam sweeping UK prompts warnings
But taxi driver Izy Rashid realised the elderly man was being conned so returned the savings to Mr Stone's address.
As reported by the Daily Mail, Mr Stone said: "I didn't sleep afterwards and I couldn't eat at all, it was such a lot of money.
The widowed father-of-one added: "I feel so relieved now, I can have something to eat, no problem. I'm very, very relieved."
Speaking about the scammers Mr Stone said: "You just believe them sometimes, don't you? You think you're helping people out."
After withdrawing the money, Mr Stone was told to put the money in a box and give it to a taxi driver.
He was told to say it was aftershave for his son but Mr Rashid saw through the scam and called the police.
Mr Stone had his money returned to him and described the cabbie as a "wonderful man" and they were now "very, very good friends".
Mr Stone was taken back to the Marlow branch of NatWest by two police officers to deposit the cash back into his account.
The retired cabinet maker has lived alone since the death of his wife Pat 12 years ago.
He explained that he is going on holiday to Thailand soon and would have had to cancel had the money not been returned.
UK news in pictures

Show all 51
Thames Valley Police is investigating the courier scam and has asked anyone with information to call police on 101.
Join our new commenting forum
Join thought-provoking conversations, follow other Independent readers and see their replies