Scottish teenager dies after suspected ice bucket challenge goes horribly wrong
Scottish 18-year-old is believed to have taken part in the ALS challenge before jumping into a disused quarry and drowning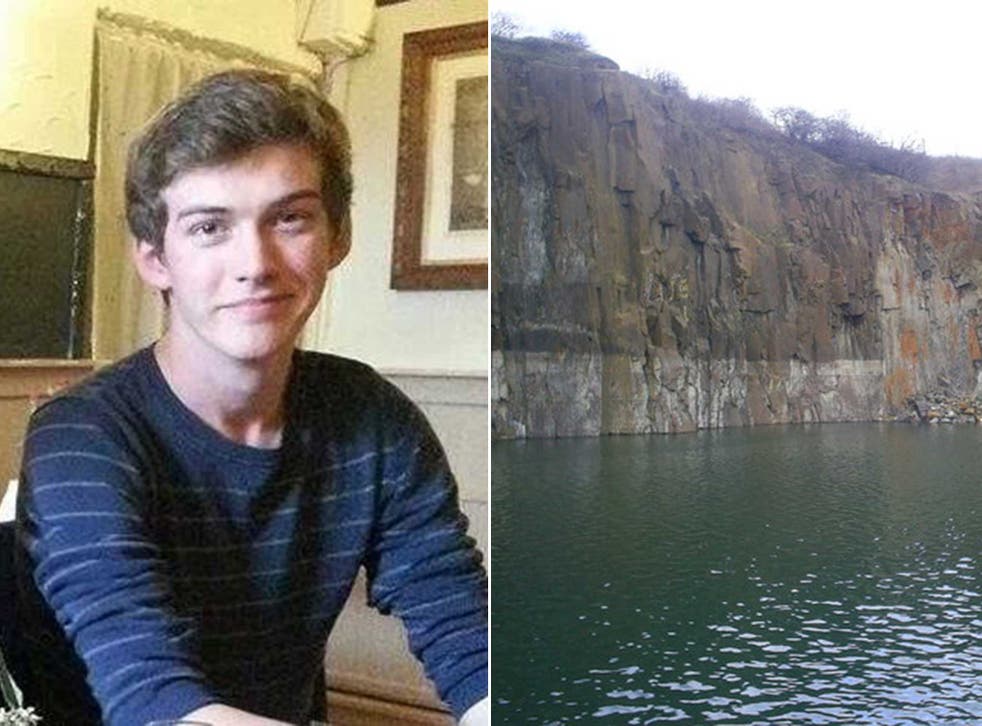 The death of a teenager who drowned in a disused quarry was last night being investigated as possibly the first fatality linked to the ice bucket challenge craze.
Cameron Lancaster, 18, died after disappearing under the water at Prestonhill Quarry in Inverkeithing, Fife, on Sunday evening. It is thought that he took part in the ice bucket challenge before entering the water in the quarry.
The ice bucket challenge has spawned hundreds of internet videos of famous and non-famous alike being doused in cold water to raise awareness and money for the fight against motor neurone disease.
Among those to have taken part are Victoria Beckham, the model Cara Delevingne, Vogue editor Anna Wintour, and former US President George W Bush who had a bucket of water poured over his head by his wife Laura.
The ice bucket challenge has raised at least £250,000 for the UK Motor Neurone Disease Association and $62.5million (£37.7million) for its equivalent the ALS Association in the US, where the craze originated. It has, however, faced criticism that it has become more about celebrities getting publicity for themselves than raising money. Other sceptics have claimed that versions of the challenge let people have a bucket of ice cold water thrown over them as alternative to donating, instead of doing both.
The craze was also hit by tragedy last week when Corey Griffin, 27, credited with being one of the American inventors of the ice bucket challenge, drowned in a swimming accident in Nantucket, Massachusetts.
Mr Lancaster's death, however, is thought to be the first fatality directly linked to the ice bucket challenge.
Emergency services were called to the quarry at 5pm on Sunday and the body of Mr Lancaster from Burntisland, Fife, was recovered after a four-hour search of the deep water.
One witness, Wilma Sutherland, 41, said: "I asked my son who's 15 if he had heard anything and he told me that a young guy had taken part in the ice bucket challenge and then jumped in the quarry and didn't come up.
"It's a popular spot for swimming and I've seen lots of teenagers jumping in.
The family of Mr Lancaster, who was about to start at Edinburgh Napier University, yesterday paid tribute to his "friendliness, kindness and thoughtful generosity of spirit".
In a statement released via Police Scotland they said: "His death is such a great loss.
"During his short life, he touched so many people with his friendliness, kindness and thoughtful generosity of spirit. He will be hugely missed by his family and friends."
A police spokesman said: "Inquiries are under way to establish the full circumstances of what happened and Police Scotland's thoughts are with the family at this very difficult time."