Professor spared £8,557 fine on library book overdue by 47 years
Academic returns work by Victorian poet that he took from Queen's University, Belfast, in the 1960s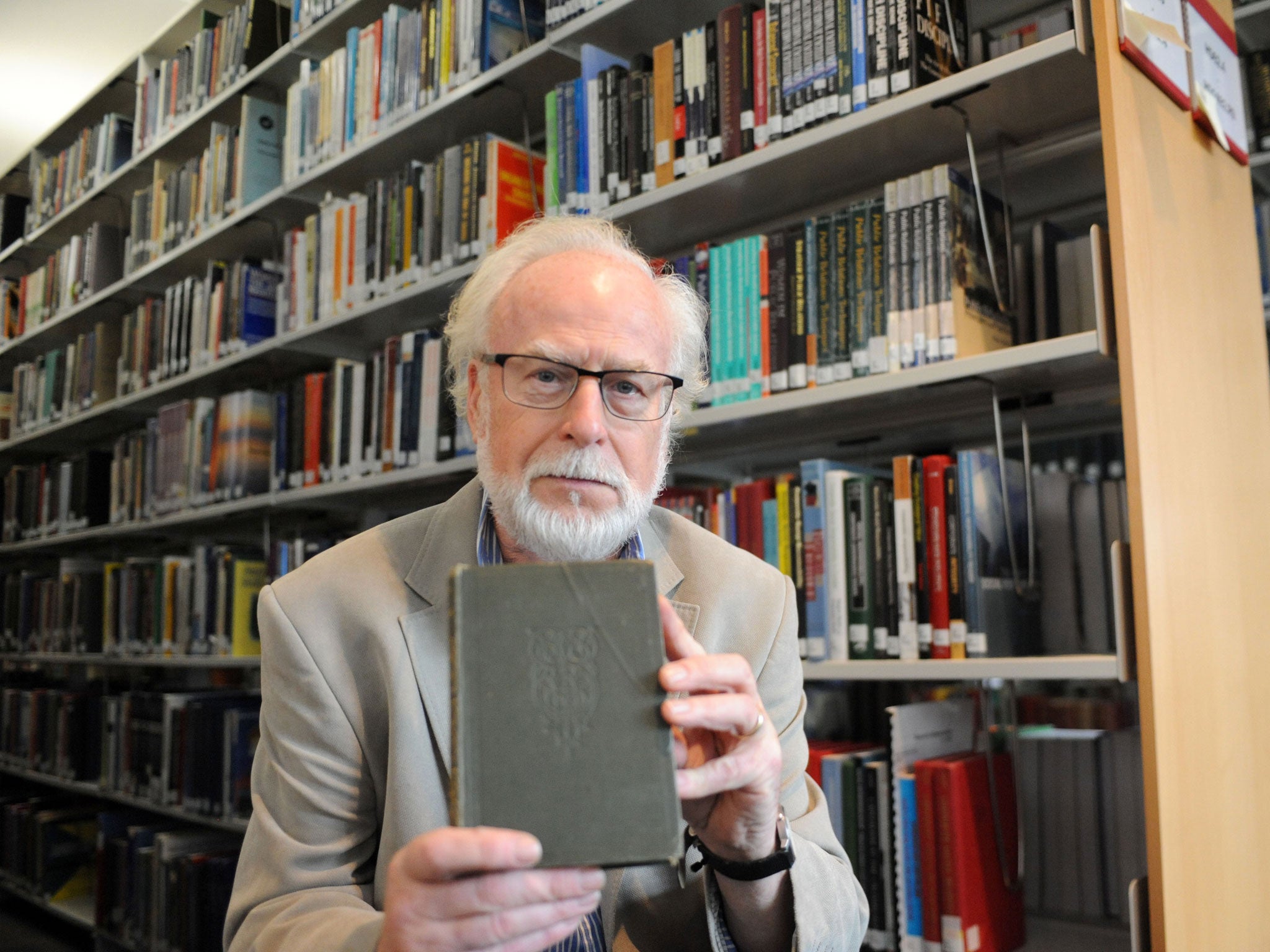 A university professor has been spared a fine of more than £8,500 after discovering he was in possession of a library book that was 47 years overdue.
Emeritus Professor John "Jack" Foster, from Queen's University Belfast's Institute of Irish Studies, recently discovered the book by Victorian poet Arthur Hugh Clough, a contemporary of Robert Browning and Alfred Tennyson, when he returned to Vancouver to clear out his locker at the University of British Columbia where he had been based for a number of years. There he saw The Poems of Arthur Hugh Clough still had a due date stamp of 11 October 1966.
Professor Foster told The Independent the discovery was something of a mystery. He said: "I had been a fan of Clough's, whom I had always thought of as an underrated poet overshadowed by Whitman, Browning and others, but I had left Queen's by that time and was at the University of Oregon as a doctoral student.
"I saw that it also had a stamp saying that Queen's had obtained the book in May 1921 so it was definitely their book and it was 47 years late, so outrageously overdue. "Fines from the McClay Library are 50p per day for their seven-night loans so I was looking at a steep bill. As the Americans say: 'You do the math!'"
Queen's said it was pleased to get the book back and would not be looking for Professor Foster to stump up the £8,577.50 fine.
"I suppose the moral of the story if you discover an overdue book is make sure it's really, really overdue before you think about returning it," the professor said.
Longest reads: the borrowers
A £900 fine for a 55-year overdue book was waived by Oxford City Library in July this year. The book on Regency furniture was borrowed in 1958, when the fee for overdue books was 2d a week.
The Camden School of Arts lending library in Australia had a first edition of Charles Darwin's Insectivorous Plants returned to it 122 years late in 2011 after it was borrowed in 1889. It also waived the fine, which was estimated to be £23,900. The book had been in the collection of retired veterinarian Ron Hyne for about 50 years, and was among items he donated to the University of Sydney. The university returned it to the library after noticing its borrowing stamp.
Join our commenting forum
Join thought-provoking conversations, follow other Independent readers and see their replies