UK weather: Snow to fall in the coming week with sub-zero temperatures to last until early February
The cold snap is expected to follow a short mild period over the next two days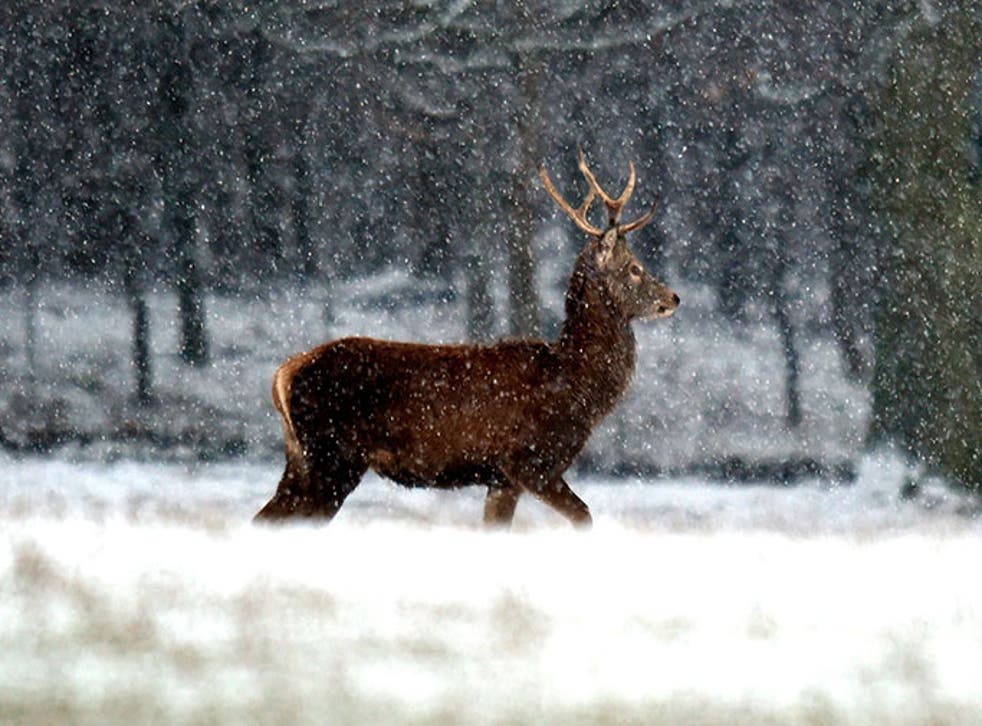 Huge swathes of the UK are expected to be covered in blankets of snow next week as Arctic air is set to creep down south after a short period of milder weather over the coming few days.
Strong gusts of bitterly cold air are predicted to plunge northern parts of the country into a wintry freeze with up to five centimetres of snow for at least Wednesday and Thursday.
This would follow warmer conditions that are expected over the next two days with bright sunshine in the south and temperatures of around 6-7C. The North is forecast temperatures of around 8-9C with the risk of showers and gloomy skies.
UK winter weather

Show all 30
Areas that will be hit by snowy conditions from Wednesday include Yorkshire, Northern Ireland, the North West and the North East of England for which a severe weather warning has been issued by the forecaster.
Up to 10cm is forecast to fall on the high grounds of Scotland, according to the Met Office, where temperatures could reach as low as -13.7C in rural parts.
The coldest night of the year so far in the whole of the UK was recorded as being -13.1 in Tulloch Bridge. Berkshire in the south of England felt the cold of -9C on Thursday night.
Drivers should be aware of low visibility and slippery road conditions caused by the sub-zero conditions and widespread frost across the whole country that are expected to linger for at least six days from Wednesday into early February.
Although it is too early to predict exactly how low the freezing temperatures will get, the Met Office said, around -2C will be felt across the board during the night however it could get much colder in the north if snow remains on the ground.
The northerly flow of Arctic winds and cold air streams, which are expected at this time of the season, would follow a very mild and wet start to the year.
Register for free to continue reading
Registration is a free and easy way to support our truly independent journalism
By registering, you will also enjoy limited access to Premium articles, exclusive newsletters, commenting, and virtual events with our leading journalists
Already have an account? sign in
Register for free to continue reading
Registration is a free and easy way to support our truly independent journalism
By registering, you will also enjoy limited access to Premium articles, exclusive newsletters, commenting, and virtual events with our leading journalists
Already have an account? sign in
Join our new commenting forum
Join thought-provoking conversations, follow other Independent readers and see their replies