Ukip criticised after European election candidate found employing illegal immigrants
Amjad Bashir's Indian restaurant was found to be employing seven illegal immigrants after a raid by immigration authorities last year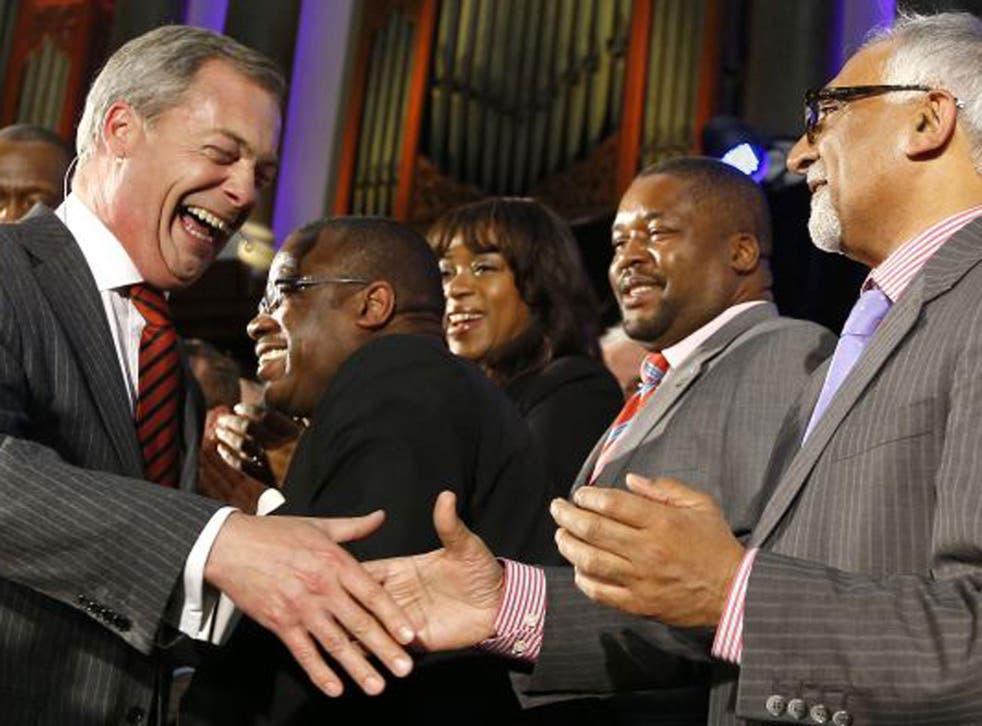 Ukip have had to face new claims of hypocrisy after it was found one of its member's businesses had been employing illegal immigrants.
Amjad Bashir, who is UKIP's spokesman for Small Business and is set to run for Ukip in the European elections this month, was found to be employing illegal immigrants when immigration officials raided his restaurant the Touk Tea Bar and Grill in Manchester last year.
According to the officials, seven people were arrested for "immigration offences" and the restaurant was served with a civil penalty notice.
The restaurant, which was run by Bashir and, was raided on June 1 in 2013.
Following the notice, Bashir stepped down as director for the Manchester restaurant leaving his two sons Tayub and Mudassar to run the business.
Nevertheless, he is still said to be a major shareholder and is still believed to be involved with the running of the business side of both restaurants.
The family have denied any wrongdoing and said that they had run all of the correct immigration checks on their employees.
Nigel Farage confirmed that Bashir would be appealing the fine.
Farage told BBC's This Week: "His son is the director and runs that business and they had an argument and a row with the immigration people which they are appealing. I'm not going to prejudge that."
The charges brought against Bashir are yet another embarrassment for UKIP leader Nigel Farage to deal with in the lead up to the European elections.
Bashir, 61, has been selected to stand for Ukip in the Yorkshire and Humber region in the elections which will see voting take place on May 22.
It follows criticism over recent weeks of Ukip with many condemning their perceived hypocritical actions.
Earlier this week, Ukip for choosing a German printing company to produce flyers for the party.
Last week, a story by the Huffington Post revealed that the party that vows to protect British jobs and restrict immigration into the UK from Europe were using a company that employs nearly exclusively people from eastern Europe to distribute party flyers to people's homes.
In the light of today's revelations, Liberal Democrat MEP for Yorkshire and the Humber Edward McMillan-Scott said: "Forget the obvious hypocrisy; employing illegal immigrants is exploitative and against the law."
Join our new commenting forum
Join thought-provoking conversations, follow other Independent readers and see their replies