When do clocks go forward in the UK and how does Daylight Saving Time affect our health?
British Summer Time officially starts on Sunday 29 March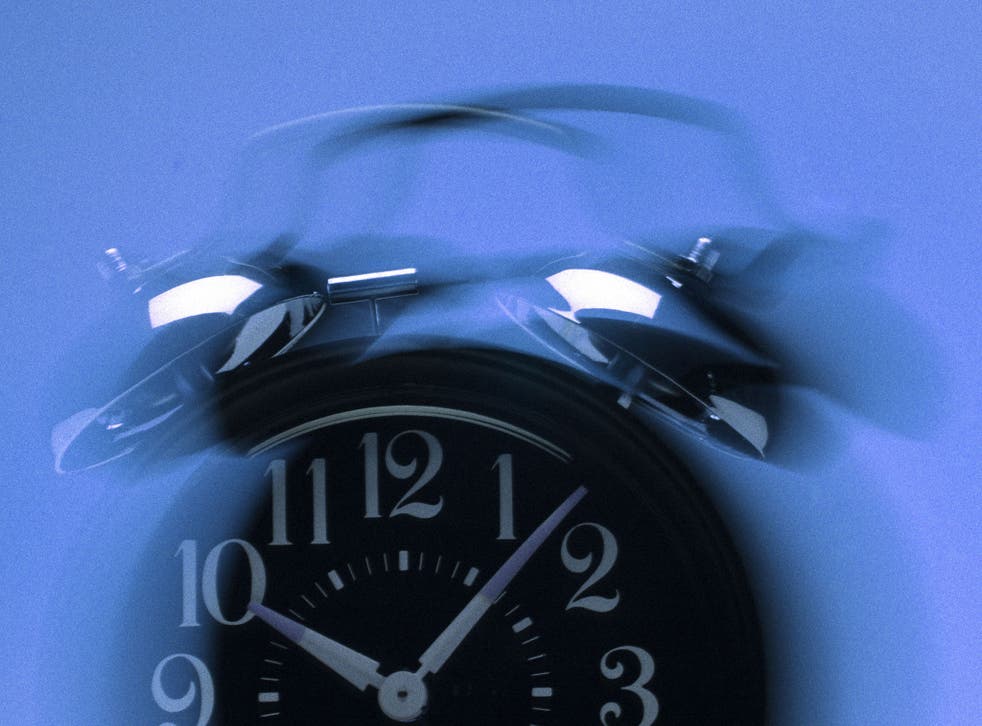 Yes, it's nearly that time of year again. On Sunday 29 March the clocks go forward one hour ahead of Greenwich Mean Time (GMT) to mark the start of British Summer Time (BST), also known as Daylight Saving Time.
Losing an hour of sleep over the weekend isn't exactly ideal –but console yourself with the promise of longer, brighter evenings and increased energy levels.
However, it's not all frivolity and pub gardens after work.
Here's what you need to know:
When exactly do the clocks go forward?
British Summer Time begins on Sunday 29 March. This means you should put your clocks forward at 1am on Sunday 29 – or sometime before or after your Saturday night festivities. Of course, if you rely on the likes of your smartphone to tell the time the device will update automatically.
So aside from the loss of sleep, it's considered a good thing?
Proponents argue that BST is good for physical and psychological health, particularly in terms of relieving the symptoms of Seasonal Affective Disorder (SAD).
The lighter evenings mean that energy bills are reduced and the number of road traffic accidents and crime levels are said to drop.
It has been argued that Daylight Saving Time should be adopted all year round, bringing the UK in line with Central European Time (CET).
I feel a 'but' coming along…
On the other side of the coin, critics have said that changing the clocks is economically and socially disruptive, therefore cancelling out any benefits.
Upsetting the body's circadian rhythm has also been found to cause some potentially devastating health problems. For one, the change in schedule can lead to sleep deprivation and insomnia.
But on a more serious note, Daylight Saving Time has been found to increase the risk of heart attacks. A study carried out by Dr Amneet Sandhu, a cardiology fellow at the University of Colorado Anschutz Medical Campus, found that on the Monday immediately after the clocks go forward heart attacks increase by 25 per cent.
But the Monday after the clocks go back again in October heart attacks fall by 21 per cent, Reuters reported.
A similar study by the University of Alabama in 2012 found the risk of a heart attack surges by 10 per cent on the Monday and Tuesday after moving the clocks forward.
However, Sandhu said experts still don't have a clear understanding of why people are so sensitive to sleep-wake cycles.
"Our study suggests that sudden, even small changes in sleep could have detrimental effects," he said.
Who came up with the idea for British Summer Time?
The idea of BST was first proposed in the UK by William Willett. He felt that valuable daylight hours were being wasted in the mornings during the summer months because people were still asleep.
In 1907 he published a pamphlet called The Waste of Daylight, in which he outlined his plans to change the time of the nation's clocks. But when he died in 1915 the Government still refused to back BST.
It wasn't until a year later, in May 1916, that Britain passed the Summer Time Act and started changing its clocks twice a year.
In the interim we've experimented with permanent summer time (always one hour ahead of GMT) and even double summer time (always two hours ahead).
Join our new commenting forum
Join thought-provoking conversations, follow other Independent readers and see their replies