Basic income could eradicate extreme poverty in 66 countries, says economist
It would cost just 1 per cent of GDP for the countries to help 185 million people
Benjamin Kentish
Wednesday 07 June 2017 11:54 Comments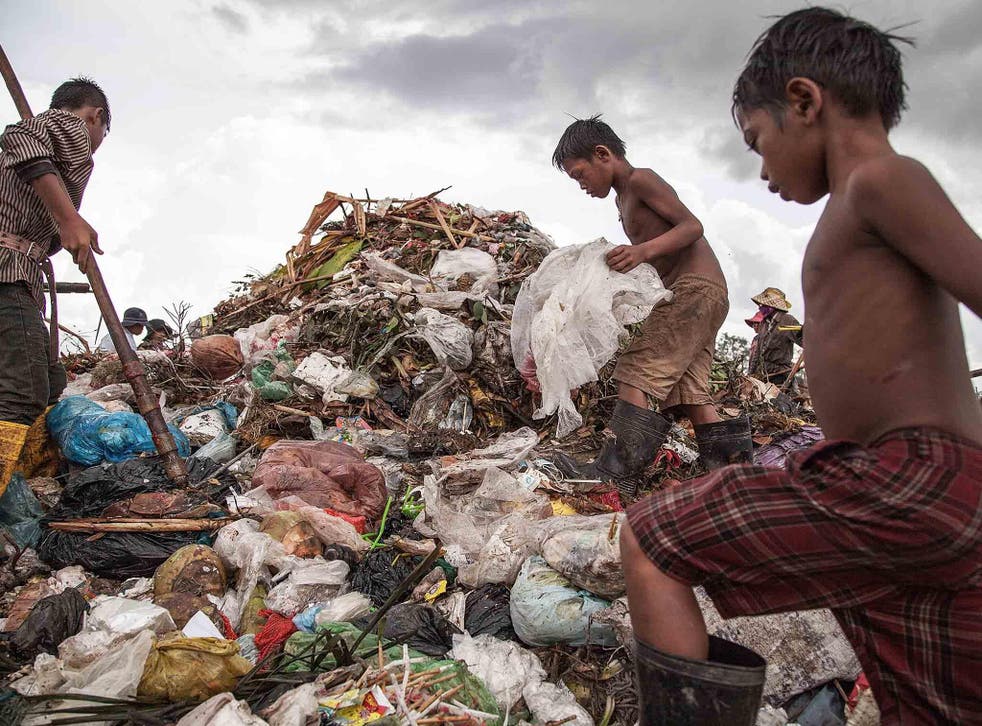 Introducing a guaranteed basic income could eradicate extreme poverty in at least 66 countries, an economist has claimed.
John McArthur, a senior fellow at the Brookings Institution in Washington, said making unconditional cash transfers to poor citizens could help hundreds of millions of people.
"Dozens of countries could eliminate extreme poverty in short order…without a penny of extra foreign aid required", he said.
Mr McArthur highlighted the work of GiveDirectly, a non-profit organisation that gives money, without conditions attached, to people in some of the world's poorest countries.
Last year, the organisation launched a guaranteed basic income scheme in Kenya in which people are given transfers of around $200 per year – roughly the amount needed to lift them out of extreme poverty.
Writing on the Brookings Institution website, Mr McArthur said a similar scheme applied to more of the 650 million people in the world who are living in extreme poverty could have a huge impact.
Even if the cash transfers were only introduced by governments in countries where the total cost to the state would be less than 1 per cent of GDP, this would still allow up to 66 countries to afford such a policy.
This would help lift 185 million people out of extreme poverty, including around 100 million in India, 17 million in Indonesia and 9 million in Brazil.
A further 25 countries, including Bangladesh and Nigeria, could afford to introduce a basic income if they were willing to spend between 1 and 5 per cent of their GDP on it - potentially helping an additional 150 million people.
World news in pictures

Show all 50
"A large and growing number of countries could quickly take the lead in ending their own extreme income poverty", Mr McArthur wrote. "A mix of domestic and peer country pressure is needed to focus efforts.
"There are no silver bullets in the fight against extreme poverty, but cash transfers have shown themselves to be a powerful weapon in the arsenal. A large and growing number of countries could now deploy it on their own terms."
It is the World Bank's "unique obligation" to help countries explore the potential for introducing a basic income, he added.
However, a basic income policy would cost above 5 per cent of GDP - and therefore would most likely be prohibitively expensive - in another 31 countries where 300 million people are living in extreme poverty.
Canada is trialing universal basic income
Mr McArthur said this showed why foreign aid was still crucial to ending poverty.
"None of this should be interpreted as an argument against foreign aid, which merits ardent ongoing defence," he said.
"Underscoring the depth of the poverty challenge faced in many places, the same calculations show that approximately 300 million extremely poor people live in 31 countries where [a basic income] would require at least 5 per cent of national income.
"In Burundi, for example, poverty is so pervasive and the economy so small that the required transfers would be equivalent to around two-thirds of national income."
The idea of a basic income has attracted growing support in recent years. Pilot studies have taken place in Namibia, Brazil, Finland and parts of Canada, among others.
In the UK, the Conservatives have largely dismissed the idea but Labour has expressed interest in the policy and earlier this year set up a "working group" to investigate its potential.
Register for free to continue reading
Registration is a free and easy way to support our truly independent journalism
By registering, you will also enjoy limited access to Premium articles, exclusive newsletters, commenting, and virtual events with our leading journalists
Already have an account? sign in
Join our new commenting forum
Join thought-provoking conversations, follow other Independent readers and see their replies