Utah's Mormons celebrate as polygamy restrictions are struck down
Part of law was ruled in violation of First Amendment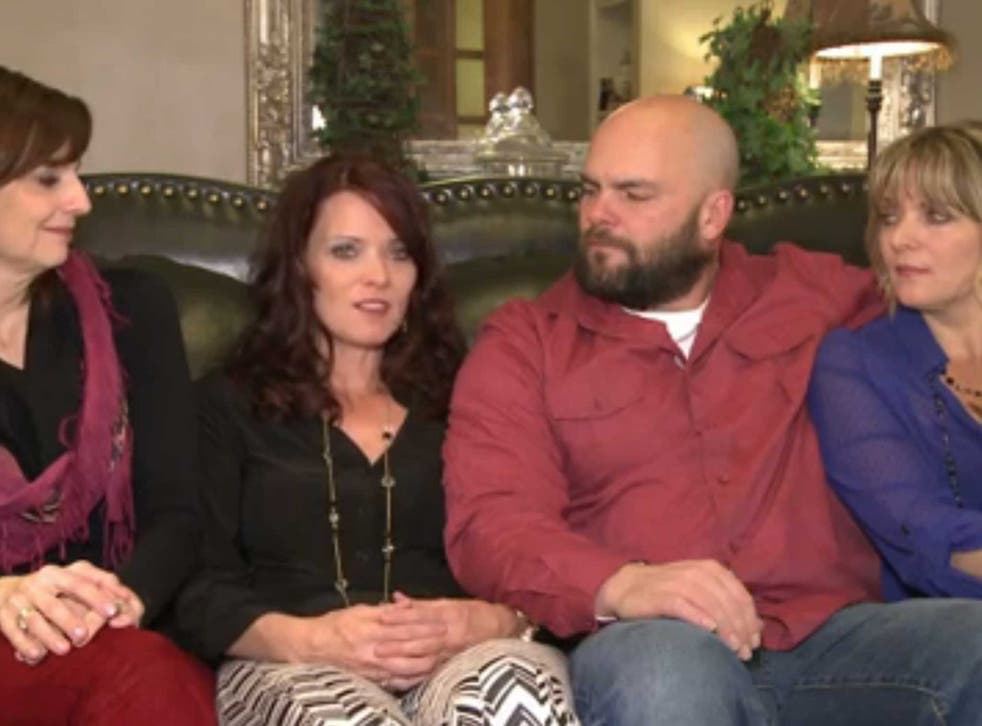 A US federal judge has struck down a key part of Utah's law banning polygamy – providing welcome relief to one practising Mormon family.
Joe Darger, who described himself as an "independent Mormon fundamentalist", has 25 children with three wives.
US District Judge Clark Waddoups threw out part of a bill which allows the state to use cohabitation as a basis for prosecution, although Utah does still prohibit bigamy.
Cousins Elena and Vicki married Joe in 1990 and in 1992 Vicki's twin sister Valerie joined them.
The unusual family have always worried Joe could face arrest, but the latest ruling means the state cannot use cohabitation as a basis for prosecution as it goes against the individuals' right to freedom of religion enshrined in the First Amendment.
Previously, men and women could face prosecution from authorities for living together in a polygamous relationship.
There are an estimated 38,000 Mormons who believe or practise polygamy, mostly living in Utah or Western American states, according to advocacy group Principle Voices.
Although the Salt Lake City-based Church of Jesus Christ of Latter-day Saints banned polygamy in the 1890s, the Darger family belongs to a small off-shoot of the church which still practises the arrangement.
Many polygamous men are only legally married to a single woman but "spiritually married" to the others.
The move has outraged anti-polygamy campaigners who point out Mormon scripture states if a woman does not consent to living in polygamy God will destroy her.
Join our new commenting forum
Join thought-provoking conversations, follow other Independent readers and see their replies