Putin warns Washington provocative rhetoric could spark 'large-scale conflict' with North Korea
'Provocations, pressure, and offensive rhetoric is the road to nowhere,' Russian president warns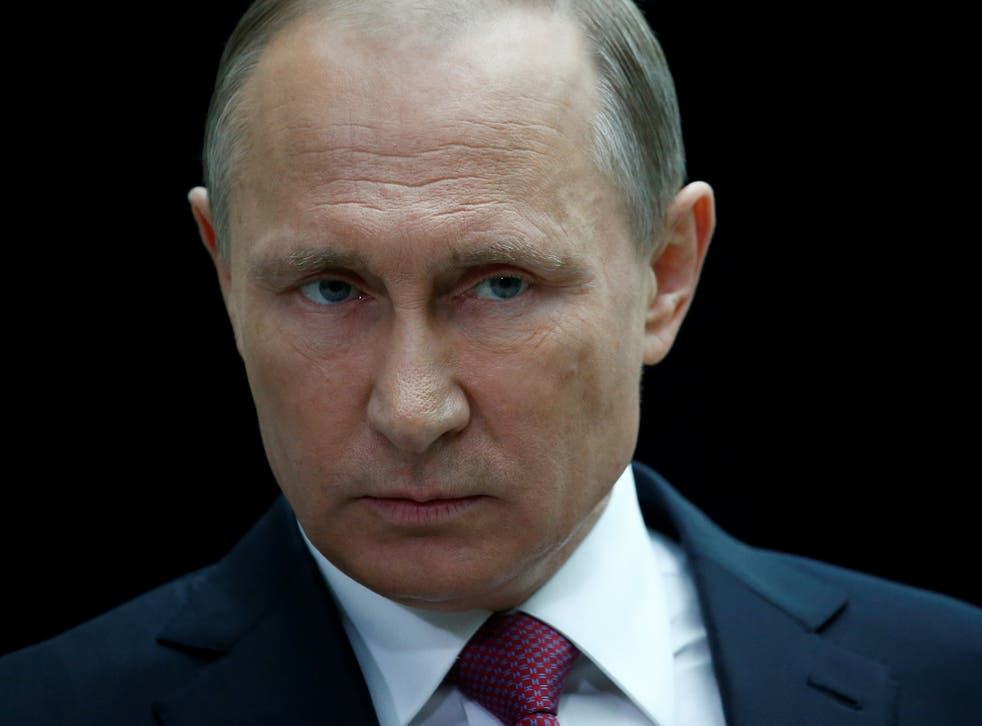 Russian President Vladimir Putin has warned the Trump administration the continuing hostility between the US and North Korea was close to deteriorating into a "large-scale conflict" and said the only way to de-escalate tensions was through talks.
Mr Putin, whose country shares a border with North Korea, also said that it would be a mistake to try to pressure Pyongyang into halting its nuclear missile program.
"It is essential to resolve the region's problems through direct dialogue involving all sides without advancing any preconditions (for such talks)," the Russian president wrote on the Kremlin's website.
"Provocations, pressure, and bellicose and offensive rhetoric is the road to nowhere."
Sergei Lavrov, the Russian foreign minister, echoed Mr Putin, saying Washington not Pyongyang should take the initiative on constructive talks to reduce tensions between the countries.
Mr Putin, whose nuclear-capable bombers recently flew over the Korean Peninsula in a show of force, said the situation had deteriorated so badly that it was now "balanced on the verge of a large-scale conflict", Reuters reported.
"In Russia's opinion the calculation that it is possible to halt North Korea's nuclear missile programs exclusively by putting pressure on Pyongyang is erroneous and futile," Mr Putin wrote.
The Russian President's warning comes after Pyongyang fired a ballistic missile that flew directly over Japan and landed in the Pacific Ocean.
North Korea release launch footage of missile that flew over Japan
The missile hurtled toward Japan as the United States and South Korea were conducting joint military exercises that North Korea has consistently denounced as an act of aggression.
Pyongyang has also threatened to surround the US territory of Guam in the Pacific Ocean with a "ring of fire", by launching four missiles aimed at hitting the sea around the tiny island that is home to US military bases.
North Korea's estimated missile ranges
North Korean leader Kim Jong-un called the country's latest missile test over "a meaningful prelude to containing Guam" and said his country should conduct more missile tests into the Pacific Ocean.
In pictures: North Korea military drill

Show all 8
In response to the provocation US President Donald Trump said the US had been "talking to North Korea, and paying them extortion money, for 25 years! Talking is not the answer!"
Additional reporting by Reuters
Register for free to continue reading
Registration is a free and easy way to support our truly independent journalism
By registering, you will also enjoy limited access to Premium articles, exclusive newsletters, commenting, and virtual events with our leading journalists
Already have an account? sign in
Register for free to continue reading
Registration is a free and easy way to support our truly independent journalism
By registering, you will also enjoy limited access to Premium articles, exclusive newsletters, commenting, and virtual events with our leading journalists
Already have an account? sign in
Join our new commenting forum
Join thought-provoking conversations, follow other Independent readers and see their replies