Chicago news station left Pornhub bookmarked during smartphone report
Popular porn site makes an appearance in iPhone close-up
Christopher Hooton
Tuesday 11 February 2014 12:04 Comments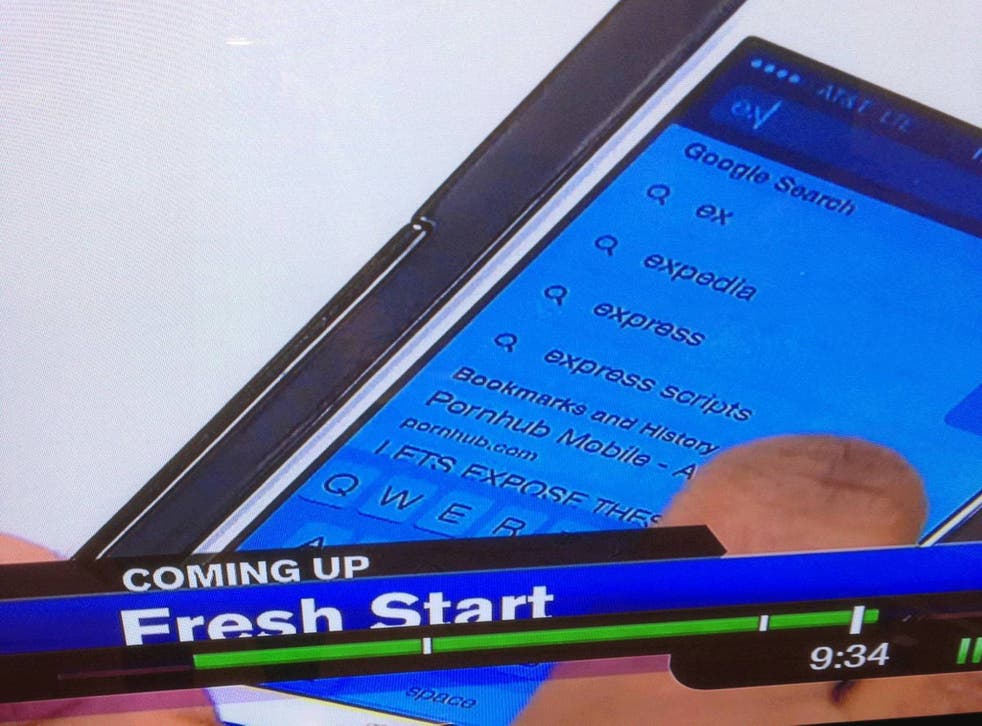 Chicago's WGNTV might have wanted to hit incognito mode before it filmed a smartphone user for a news segment, with a Google search for 'expungement' instead showing up bookmarked porn website Pornhub.
The report focused on web-based app Expunge.io, which was designed by a group of students to help people get minor offences and juvenile arrests struck from their records.
But as the local TV report tried to demonstrate just how easy the site was to access online using a smartphone, the first two letters of the search query 'expungement' instead brought up a shortcut to the interviewee's porn site of choice in the browsing history.
The oversight caused much mirth on Reddit, where it quickly jumped to the top of the site's homepage.
There was more local news-based embarrassment earlier this week, when a jogger was interviewed about snowy conditions in Portland, Oregon, bragging that it would not be affecting her running plans.
"It's the perfect texture for running, very low impact and it's dry snow so your feet don't get wet," she told KOIN News, only to take a fall just moments after the interview as the camera tracked her.
Register for free to continue reading
Registration is a free and easy way to support our truly independent journalism
By registering, you will also enjoy limited access to Premium articles, exclusive newsletters, commenting, and virtual events with our leading journalists
Already have an account? sign in
Join our new commenting forum
Join thought-provoking conversations, follow other Independent readers and see their replies