Japanese dads jumping near their daughters
See the fathers leap exuberantly next to their progeny!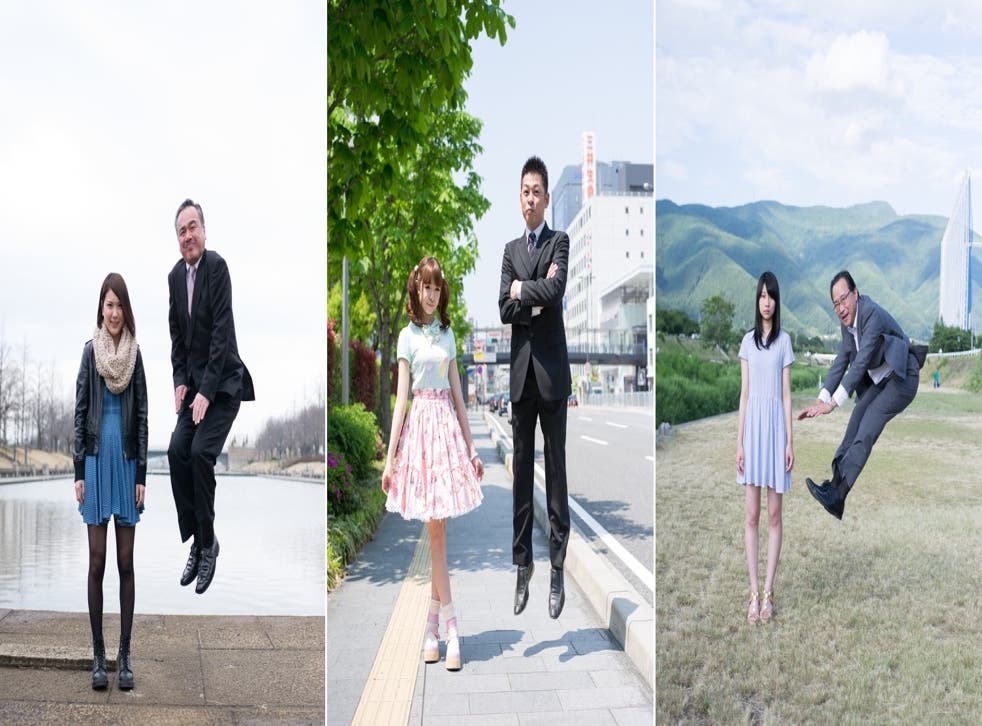 Dads are the best. Forever embarrassing their children with lame jokes and two-stepping to Dire Straights, blissfully unaware of their cringeyness.
Artist Yuki Aoyama has celebrated this in a set of photographic portraits, which see girls standing expressionless as their fathers jump and generally act like goofs beside them.
The series is called Sorariman, a play on the words sora (sky) and salary man.
The dads look wonderfully youthful and carefree, acting out like toddlers and skewing the generation difference implied by the chronology of the subjects.
Here are some of the best portraits.
Happy dad
Perched on an invisible wall dad
Exuberant dad
Pike jump dad
Plucking imaginary double bass dad
Stupendous high five dad
Broadway dad
Chill dad
Levitating dad
Pop punk dad
Thoughtful dad
Register for free to continue reading
Registration is a free and easy way to support our truly independent journalism
By registering, you will also enjoy limited access to Premium articles, exclusive newsletters, commenting, and virtual events with our leading journalists
Already have an account? sign in
Register for free to continue reading
Registration is a free and easy way to support our truly independent journalism
By registering, you will also enjoy limited access to Premium articles, exclusive newsletters, commenting, and virtual events with our leading journalists
Already have an account? sign in
Join our new commenting forum
Join thought-provoking conversations, follow other Independent readers and see their replies