Mischievous parking warden in German city of Karlsruhe gives a ticket to a work of art
The parking warden gave the sculpture the ticket as a joke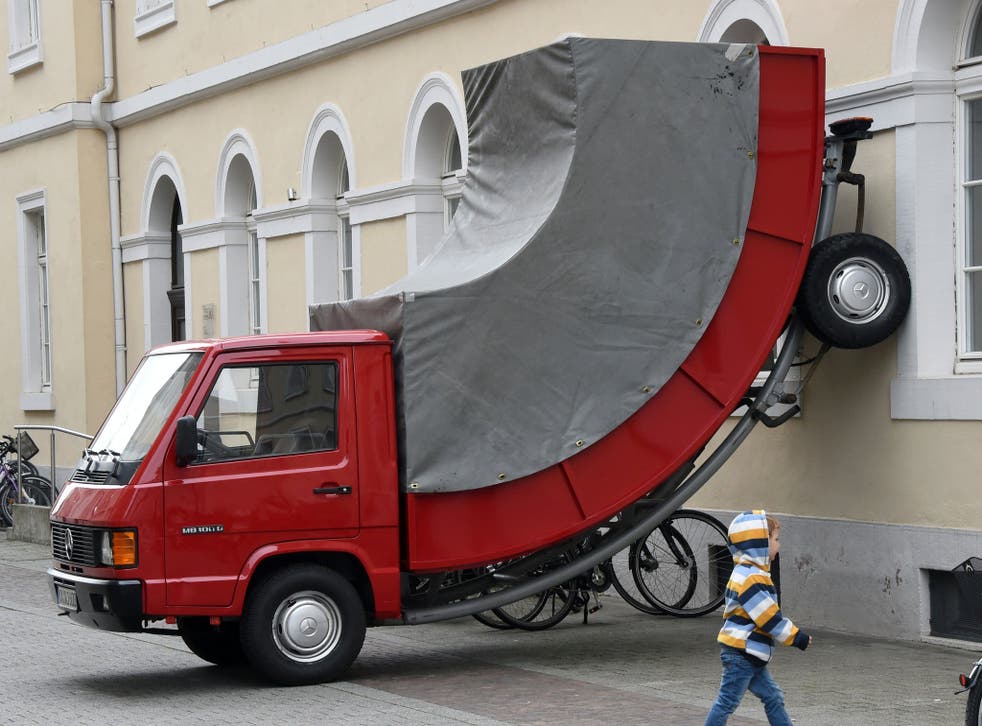 A mischievous German traffic warden, who clearly isn't too impressed by contemporary art, has issued a parking ticket to a sculpture in the city of Karlsruhe.
Erwin Wurm, an Austrian artist known for his sculptures of deformed, bent and streched cars, made the offending sculpture of a red Volkswagen van miraculously bending up a wall.
His work often involves inflating and altering cars in order to comment on consumer culture and the Western need for increasingly large material objects.
The traffic warden clearly wasn't impressed with his cultural commentary, and slapped his sculpture with a parking ticket.
However, following lots of laughter online over the warden's ignorance of fine art, it came out that the whole thing was intended as a joke.
A spokesperson for the city government told newspaper Der Tagesspiegel that the ticket was meant as a joke from the start amongst the city's parking wardens.
A representative for the Centre for Art and Media in Karlsruhe, where the sculpture was installed, praised the creative spirit of the parking warden, saying "we think it's great that the fine men of this city think for themselves artistically."
Even though the ticket was a joke, the sculpture does look to be illegally parked. It's sitting over the pavement, quite clearly spanning the curb, and it's fair to assume that there's some sort of law against leaving your back wheels half way up a wall.
However, with one of his artworks - a simple abstract hand made of bronze - up for sale online for around £6,000, it's fair to assume he would be able to pay the ticket promptly.
The sculpture was part of the exhbition 'The City is the Star - Art at the Construction Site', a city-wide show that ran across Karlsruhe until 21 June.
Join our new commenting forum
Join thought-provoking conversations, follow other Independent readers and see their replies