Super ants with deadly attraction to electricity escape from Gloucestershire and head for London
It is feared the ants in London spread from Gloucestershire, where the UK's first nest of super ants was discovered in 2009
Kashmira Gander
Monday 28 July 2014 14:14 Comments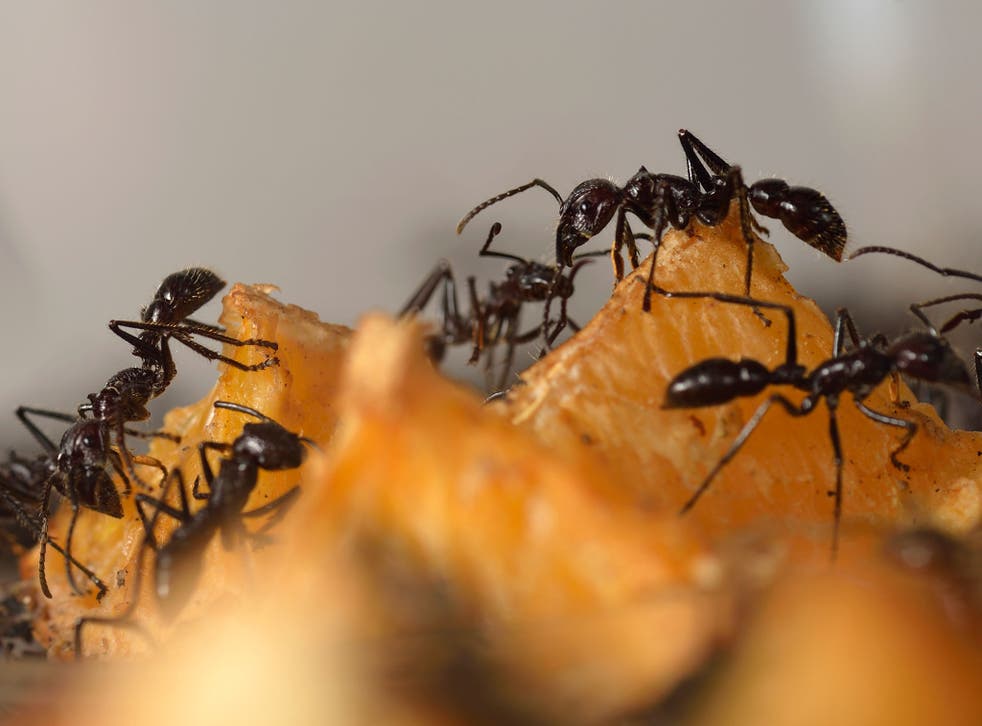 An invasion of "super ants" with an attraction to electricity so strong it may eventually result in their own death is feared to have spread across the south of England, after a large nest was found in London.
Known as fire ants, or Asian super ants, the insects were first spotted in the UK in 2009 at Hidcote Manor – a National Trust property in Gloucestershire – where more than 35,000 were discovered.
Unlike normal ants, the the Lasius neglectus super ants form huge colonies which can interconnect over many miles.
Now it is believed this colony of ants is on the move, after a colony was found to have invaded a house in Hendon, north-west London, almost 100 miles from Hidcote, while more have been discovered in Buckinghamshire.
The super ant's attraction towards electricity is stronger than its compulsion to eat or drink, meaning it can gnaw through electricity cables and nest in electrical equipment and plug sockets. These ants usually nest in electrical items and this means they can pose a fire risk and when they swarm can cause blackouts.
The rarest animals in the world

Show all 23
Their attraction to electricity usually results in their death and their initial presence came to the attention of experts after 35,000 ant carcasses were found in one electrical junction box at Hidcote.
Jo Hodgkins, a wildlife and countryside adviser at the National Trust, told the Telegraph: "The problems with them are that they seem to get attracted to electricity and they can take up residence in plug sockets and power sources, creating a fire hazard.
"They can easily establish themselves in somewhere like Britain and I would not be surprised if they colonised other areas. They are pretty tough little creatures."
The firm, Cleankill, which tackled the infestation in Hendon told the Mail Online it was "serious", and the ants were harder to kill than normal black ants.
He added that the ants extend their colonies by leaving the "home nest", a technique known as "budding".
"These nests do not compete with each other although they do compete strongly with other ant species in the area. Nests are found in leaf litter, under paving, and other stones, and around the base of trees."
Register for free to continue reading
Registration is a free and easy way to support our truly independent journalism
By registering, you will also enjoy limited access to Premium articles, exclusive newsletters, commenting, and virtual events with our leading journalists
Already have an account? sign in
Join our new commenting forum
Join thought-provoking conversations, follow other Independent readers and see their replies