'Treat All Women with Respect': Incredible anti-domestic violence music video goes viral
DaddyDaDa Productions website says it is an organisation that 'creates positive music addressing the social issues of the day'
Jack Simpson
Friday 23 January 2015 10:58 Comments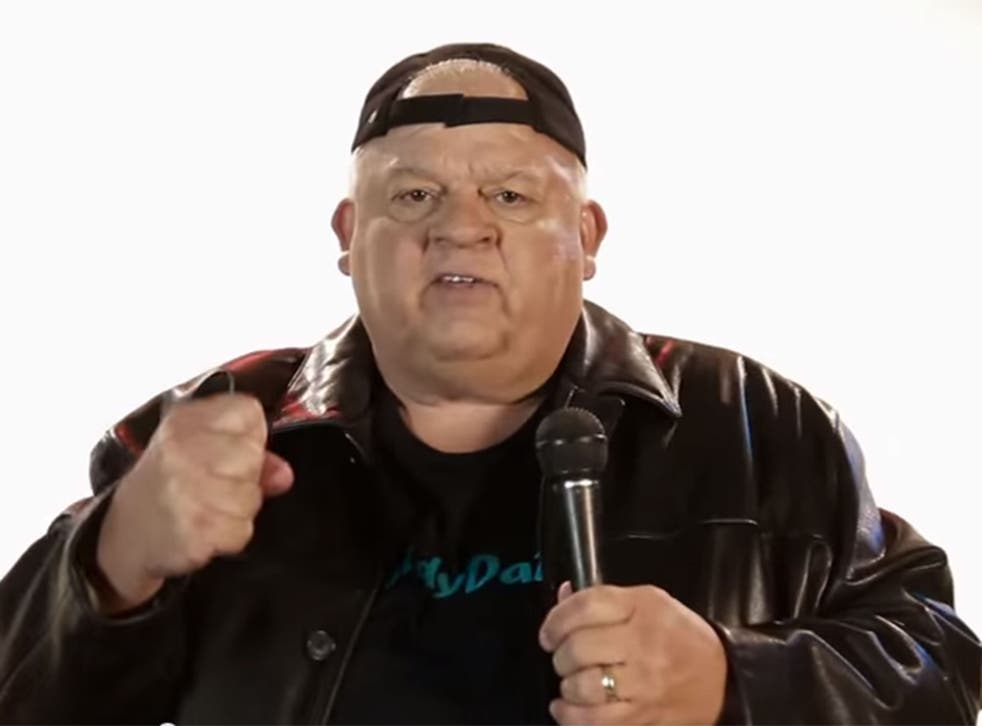 Ever heard of DaddyDaDa Productions?
No; well you might do soon.
The American musician has one mission, to stop violence against women and children, and wants to achieve this through the medium of rap and song.
The well-meaning but low budget music video, Treat All Women with Respect, has gone viral since being uploaded onto YouTube on Tuesday.
In just four days, the song, which features a jazz flautist, some really awkward acting and an ageing snapback-wearing rapper, has seen over 300,000 YouTube users listen to the anti-domestic violence anthem.
Watch full video below
From the opening line "One-two-three-four-No more women on the floor", the message of the song is clear, "Treat all women with respect" because "what you give is what you get."
The rest of the song follows a similar pattern, with DaddyDaDa, real name Darryl Snider, often abandoning the laws of rhyme and rhythm to get across his anti-violence message.
Other classic lines include, "Use your mind not your fist, true love is full of bliss; keep your job, stay out of jail, control your anger and no more bail."
As well as, "Reverse the vicious cycle of abandonment abuse; know your child, love your child and provide, she might be the next Beyonce, or Sally Ride."
Despite the clumsy lyrics and mishmash of hilariously cobbled together video clips, you cannot argue with the song's anti-violence message, which according to the DaddyDaDa Production's website, is part of his wider goal to "create positive music addressing and raising awareness for various social and cultural issues of the day."
Self-proclaimed "loving father, husband and coach" Darryl Snider fronts the group, while musician Makinto who has, according to the DaddyDaDa website, performed in front of Nelson Mandela and two Popes, produces the songs.
A KickStarter page for DaddyDaDa Production's second song What on earth is happening? has already been set up, with the theme of the song and video being, "How do we treat our neighbours and friends in this day and age?"
The page has yet to raise any money.
Register for free to continue reading
Registration is a free and easy way to support our truly independent journalism
By registering, you will also enjoy limited access to Premium articles, exclusive newsletters, commenting, and virtual events with our leading journalists
Already have an account? sign in
Join our new commenting forum
Join thought-provoking conversations, follow other Independent readers and see their replies