Squirrel kicked into Grand Canyon after men lure it to edge with trail of breadcrumbs
The YouTube user that filmed and uploaded the footage said he did not know what was happening until it was too late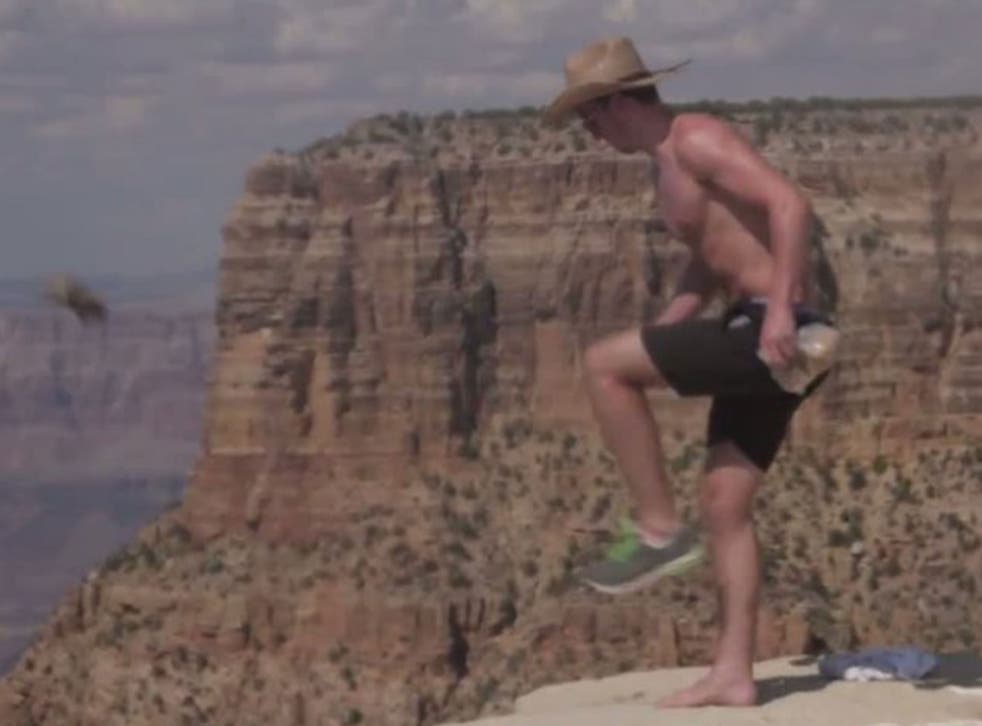 Two men have been filmed luring a squirrel to the edge of the Grand Canyon and then kicking the animal to almost certain death hundreds of metres below.
The footage shows the men, who are believed to be French, arranging a trail of breadcrumbs to lead the squirrel to the precipice of the canyon.
As the squirrel approaches the edge, one of the men puts on a shoe and then proceeds to kick the rodent off the ledge, as his friend takes pictures.
The clip was uploaded by YouTube user Jonathan Hildebrand, who said he filmed the act of cruelty but was unaware of what the men planned to do.
He said: "I did not realise what was happening until it was too late."
He added: "I do not know who they are. All I know is that they were French."
Warning: Some people may be offended by this video
Join our new commenting forum
Join thought-provoking conversations, follow other Independent readers and see their replies