Video: Demolition Cat 'bulldozes' snowbank to get to bowl of food
Not even a massive pile of snow will stop this cat from getting to its food
Jack Simpson
Thursday 19 February 2015 12:29 Comments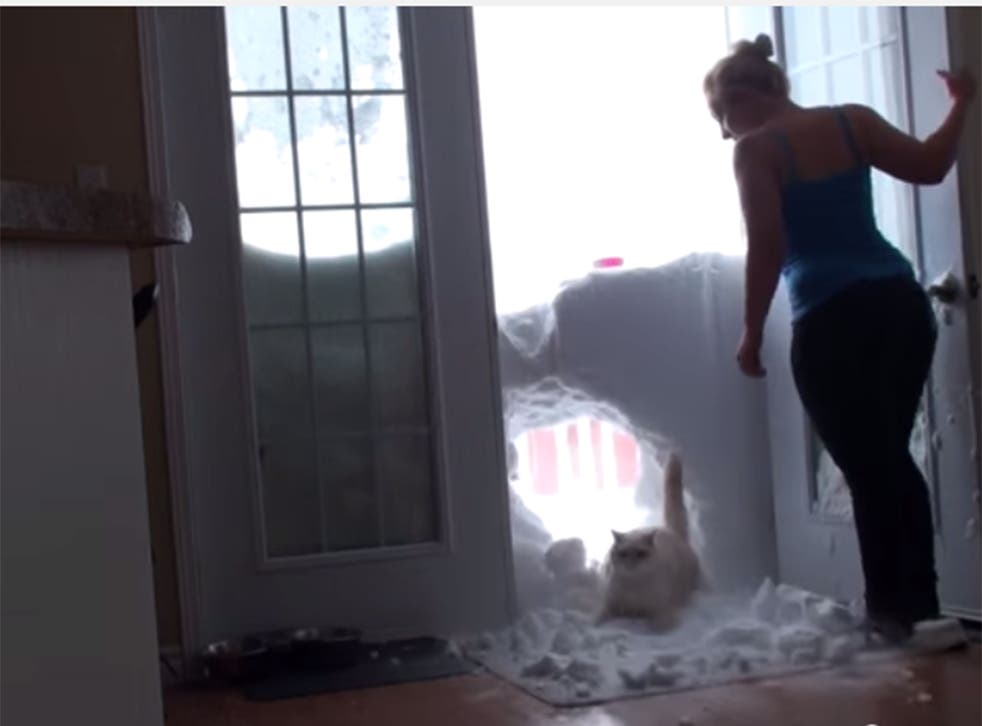 You've heard of the Demolition Man, now here's the Demolition Cat.
A cat in America showed that there was nothing getting between it and its food when it "bulldozed" its way through a massive pile of snow to re-enter its owner's house.
However, when Got brings out a bowl of food for her feline friend, the hungry cat reacts and runs towards the door, breaking through the thick layer of snow blocking the door.
The video of the cat has already proved very popular online, with over 600,000 YouTube users viewing it.
It has also given birth to a number of parody videos, including one that shows the cat breaking through the snow to audio from the 2006 film 300.
Register for free to continue reading
Registration is a free and easy way to support our truly independent journalism
By registering, you will also enjoy limited access to Premium articles, exclusive newsletters, commenting, and virtual events with our leading journalists
Already have an account? sign in
Join our new commenting forum
Join thought-provoking conversations, follow other Independent readers and see their replies