Video: Watch Australian news reporter get hit by flying skateboard on live television
Reporter Mike Amor has had a 25-year career that has seen him cover the September 11 attacks, Hurricane Katrina and the Libyan Rebellion
Jack Simpson
Friday 21 November 2014 10:26 Comments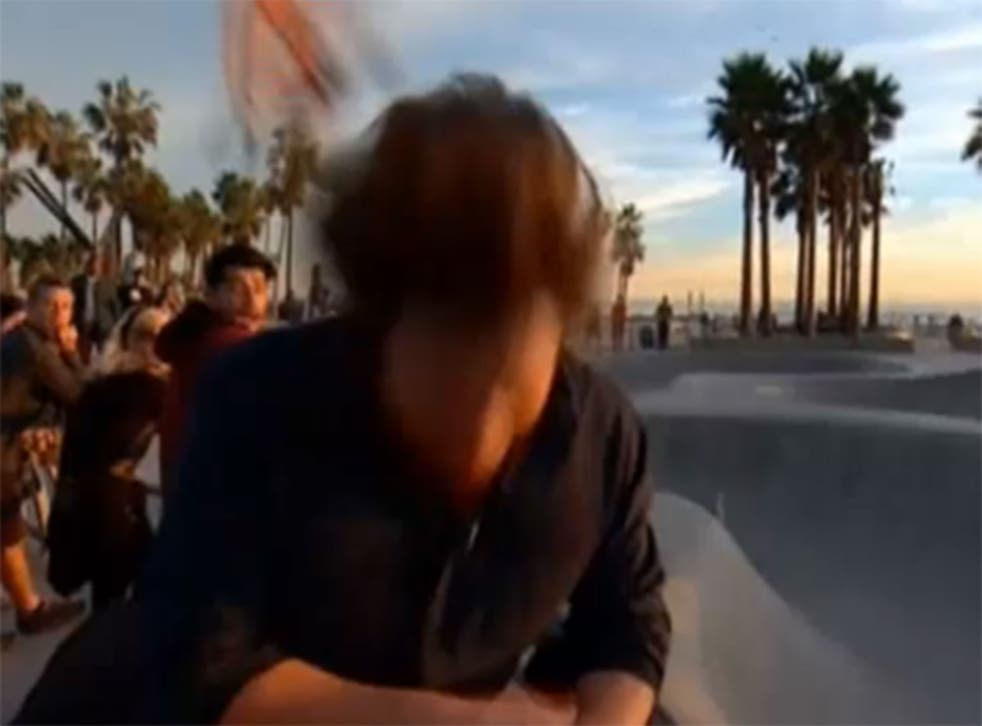 It is probably the last thing any news reporter expects.
You are filming a live link for the morning news, and then whack, a flying skateboard smacks you in the back of the head.
But that is exactly what happened to Australian news reporter Mike Amor, when he was hit by a stray skateboard while live on television.
The footage that was broadcast on Australia's Channel Seven Sunrise programme shows Mr Amor speaking to the camera for a piece on hover boards and the decision by legendary skater, Tony Hawks, to test them out.
Amor was so unaffected by the incident that after just a few minutes and a good rub of the head, he returned to finish his piece-to-camera.
This will be a new one for Channel Seven's US correspondent, whose 25-year career has seen him cover the September 11 attacks, as well as the Libyan rebellion, Hurricane Katrina and two Fijian coups.
Register for free to continue reading
Registration is a free and easy way to support our truly independent journalism
By registering, you will also enjoy limited access to Premium articles, exclusive newsletters, commenting, and virtual events with our leading journalists
Already have an account? sign in
Join our new commenting forum
Join thought-provoking conversations, follow other Independent readers and see their replies