You can now get a tooth that doubles as a beer bottle opener
Double-use teeth are 3D printed by a dentist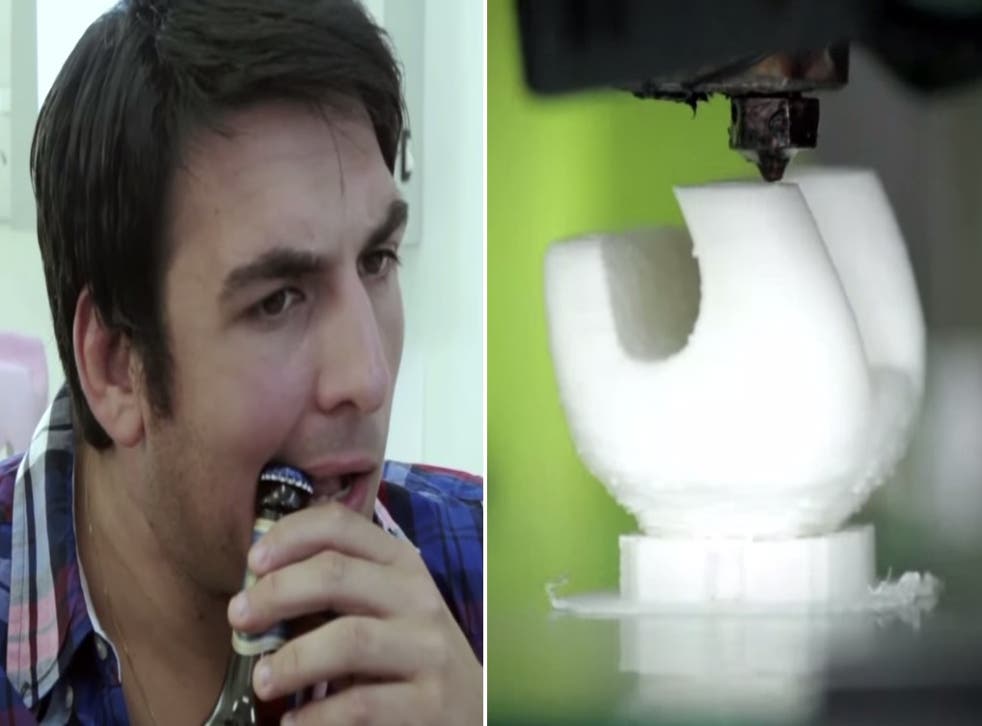 Because just using your teeth to chew things is a missed opportunity, a dentist has begun fitting people with 3D-printed premolars with grooves that allow you to open bottle caps.
They offer a pain-free alternative to the 'just try and use your teeth' method, and must be the first example of a mouth-based kitchen utensil.
The first implants were carried out on rugby players who had lost teeth on the field, in an advert for beer company Salta.
"We decided to give rugby players back the teeth they had lost in battle," the ad says. "But we weren't going to give them a simple tooth back we developed a unique dental implant, a specially designed tooth to open beer."
The operations were carried out by Dr Sebastian Juri, with the opener teeth shown to be fully operational at the end of the ad.
Register for free to continue reading
Registration is a free and easy way to support our truly independent journalism
By registering, you will also enjoy limited access to Premium articles, exclusive newsletters, commenting, and virtual events with our leading journalists
Already have an account? sign in
Register for free to continue reading
Registration is a free and easy way to support our truly independent journalism
By registering, you will also enjoy limited access to Premium articles, exclusive newsletters, commenting, and virtual events with our leading journalists
Already have an account? sign in
Join our new commenting forum
Join thought-provoking conversations, follow other Independent readers and see their replies