West Ham FC collaborates with Sadler's Wells to produce football inspired ballet Home Turf
The theatre promises to be 'uniquely reflective of the diverse cast, united through football and dance'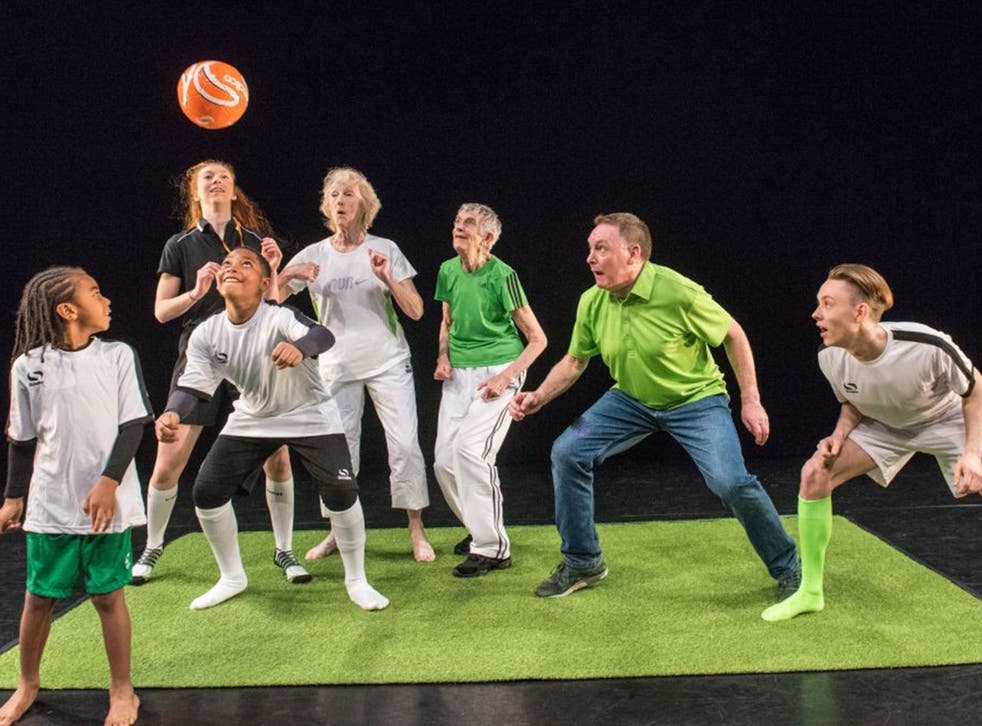 The Premier League is already well stocked with prima ballerinas. Now an unlikely alliance between football and ballet is to be formalised with a joint pas-de-deux staged by Sadler's Wells and West Ham United.
Home Turf, which receives its world premiere at Sadler's Wells in September, promises to be a "compelling collaboration" between the contemporary dance studio and the East End football club.
Sadler's Wells' Creative Learning department is teaming up with the West Ham United Foundation for a community dance production inspired by football, performed by a team of 100 professional and non-professional dancers, aspiring footballers and alumni of the National Youth Dance Company.
The work will be "uniquely reflective of the diverse cast, united through football and dance", Sadler's Wells said. Murray Gold, the Doctor Who composer, will provide the soundtrack.
Far-sighted football teams have already incorporated ballet's pirouettes and turning movements into training sessions designed to help players maintain balance and speed.
The ballet will be created by an international team of artists including choreographer Pascal Merighi, guest artist with the world-renowned Tanztheater Wuppertal Pina Bausch and Neil Fleming Brown of Studio Wayne McGregor, the first arts organisation to move into the Queen Elizabeth Olympic Park. The McGregor dance studio will be West Ham's new neighbours when the club moves to the Olympic Stadium next season.
Sadler's Wells, which is opening a new mid-scale theatre on the Stratford Waterfront site in 2021, as part of the Olympicopolis project, hopes to extend the dance partnership with the Premier League football club, which now has Champions League aspirations.
Jane Hackett, Director of Creative Learning at Sadler's Wells, said: "Our large scale community projects unite diverse groups to explore common themes, working together to make a high quality performance for our main stage, which can prove to be a life changing experience.
"Football holds such a central position in popular culture, across all communities, that it provides a perfect vehicle for individual stories and shared memories to be expressed through dance."
Joe Lyons, West Ham United Foundation Chief Executive, said: "This is another fantastic opportunity for the Foundation to work alongside partners and use football as a way to engage people in activities that they may not usually get involved with.
"Our partnership with Sadler's Wells will be one of the most creative collaborations we've been involved with at Queen Elizabeth Olympic Park and one we're extremely excited about. To offer local people from the community such a rare opportunity is something we're extremely proud of."
Alistair Spalding, Sadler's Wells' Artistic Director and Chief Executive, said: "I am delighted to be working with West Ham United Foundation on this bold project blending football and dance. West Ham United will be among our close neighbours once we open Sadler's Wells' new mid-scale theatre in Queen Elizabeth Olympic Park in 2021, and I hope this will be the first in a series of exciting collaborations between us."
Home Turf is supported by Theatron, a network of European performing arts organisations who aim to explore creative and innovative ways of engaging new audiences.
Join our new commenting forum
Join thought-provoking conversations, follow other Independent readers and see their replies