The world this week: Major political events and chess-playing robots
Libby Stanford trawls the archives for the key events and notable deaths from this week in history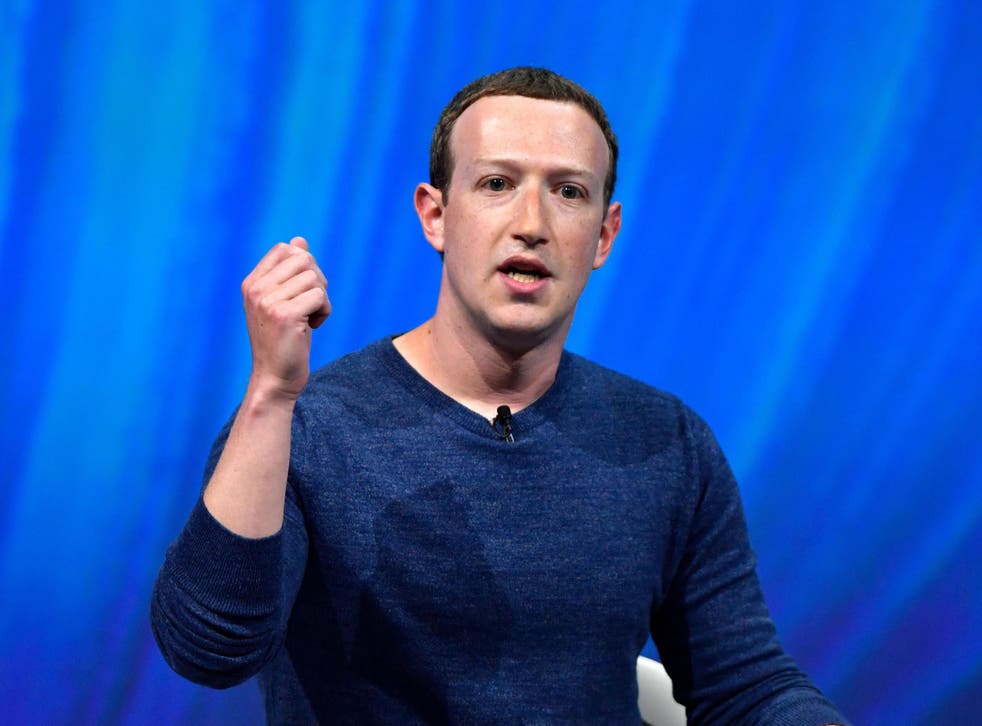 4 February
The United States elected its first president, George Washington, in 1789. He was elected after leading patriot forces to victory in the American Revolutionary War.
In 1858, delegates from five southern American states met to form the Confederate States of America to defend slavery in the region. It was a prelude to the start of the American Civil War.
Sri Lanka proclaimed independence within the British Commonwealth in 1948. The island had been ruled by Great Britain since 1815.
In 2004, Mark Zuckerberg founded Facebook. It started as a website aimed at connecting students at the University of Harvard. Today, it has more than 2 billion users.
Deaths: Charles Lindbergh, 1902, American pilot and activist; Dietrich Bonhoeffer, 1906, German pastor and theologian; Rosa Parks, 1913, American activist; Alice Cooper, 1948, American singer-songwriter and actor.
5 February
In 1852, the Hermitage Museum in Saint Petersburg, Russia opened to the public. It was originally founded in 1764 under the reign of Catherine the Great.
Belgian chemist Leo Baekeland invented Bakelite, the world's first synthetic plastic. He announced the invention in 1909. It was advertised with the slogan "the material of 1,000 uses".
Charlie Chaplin, along with his other stars, created United Artists Corporation in 1919.
In 1924, the Greenwich Time Signal broadcast for the first time. The "BBC pips" are broadcast by many BBC stations to mark the start of the hour.
Deaths: Thomas Carlyle, 1881, Scottish historian; Hans Litten, 1938, German jurist; Joseph L Mankiewicz, 1993, American director, screenwriter, producer; Maharishi Mahesh Yogi, 2008, Indian guru; Harry Schwarz, 2010, German and South African lawyer, politician and diplomat.
6 February
Queen Elizabeth II became queen of the United Kingdom in 1952. This year will be her 67th on the throne.
Jack Kilby patented the first microchip in 1959. He was awarded the 2000 Nobel Prize in Physics for the invention.
In 1989, the Round Table Talks started in Poland. These negotiations between the Polish government and the trade union Solidarity, marked the beginning of the end of communism in eastern Europe.
A Boeing 757 crash left no survivors in 1996. It is the worst accident involving this type of aircraft.
Deaths: Joseph Priestley, 1804, English chemist, minister, and philosopher; Gustav Klimt, 1918, Austrian painter and graphic artist; Don Dunstan, 1999, Australian politician; Frankie Laine, 2007, American singer-songwriter and actor; Gary Moore, 2011, Irish singer-songwriter, guitarist and producer.
7 February
Nasa astronauts Bruce McCandless and Robert L Stewart took the first untethered spacewalk in 1984.
In 1964, The Beatles visited the United States for the first time when they arrived in New York City. Their visit marked a shift in the cultural landscape of the US.
For Haiti, 7 February is a momentous day. In 1986, Jean-Claude Duvalier fleed the country, ending 28 years of his family's rule. Five years later in 1991, the country's first democratically elected president Jean-Bertrand Aristide was sworn in.
The Europian Union was established in 1992, after the signing of the Maastricht Treaty. The treaty also defined the euro.
In Australia, Black Saturday bushfires killed 173 people in 2009. They were the worst natural disaster in Australian history.
Deaths: Harvey Samuel Firestone, 1938, American businessman and founder of Firestone Tire, Rubber Company; Nap Lajoie, 1959, American baseball player; Cheikh Anta Diop, 1986, Senegalese historian, anthropologist and physicist; Witold Lutoslawski, 1994, Polish composter and conductor; Dean Smith, 2015, American basketball player and coach.
8 February
Mary Queen of Scots was beheaded in 1587 for her role in a plot to murder Queen Elizabeth I.
In 1879 Standford Fleming first proposed the use of time zones at the Royal Canadian Institute.
The Boy Scouts of America was founded in 1910. The movement was founded in England three years prior.
East Germany's secret police, the Stasi, were established in 1950. Known as one of the most militant communist institutions, it was formally disbanded in 1990.
Deaths: John von Neumann, 1957, Hungarian and American mathematician; Enoch Powell, 1998, British politician; Anna Nicole Smith, 2007, American model and actress; Ian Stevenson, 2007, American biochemist.
9 February
US senator Joseph McCarthy launched his anti-communist campaign in 1950. The campaign sparked the term "McCarthyism" for the ways in which McCarthy bullied communist suspects during public hearings.
In 1959, the Soviet R-7 Semyorka became the world's first intercontinental ballistic missile. It had a range of 8,800 km.
The Hollywood Walk of Fame added its first eight stars in 1960. Actor Joanne Woodward had the very first star.
In 1996, IRA exploded a bomb in Canary Wharf in London, ending an 18-month ceasefire. It killed two people and left 39 injured.
Deaths: Sayf al-Dawla, 967, emir of Aleppo; Dionysios Solomos, 1857, Greek poet; Fyodor Dostoyevsky, 1881, Russian author; Miklos Horthy, 1957, Hungarian admiral and rgent; Bill Haley, 1981, American singer-songwriter and musician.
10 February
In the conclsion of the Cold War, the Soviet Union released Francis Gary Powers, an American spy, in exchange for a Russian spy in 1962.
Bob Dylan's album The Times They Are A-Changin' was released in 1964.
David Bowie's alter ego, Ziggy Stardust made his debut in 1972. Bowie was still a minor rocker when he perfomed as Ziggy in London's Toby Jug pub.
Garry Kasparov, a world-class chess champion, lost the first game to Deep Blue, a computer. The 1996 game was the first time a humand and machine competed ina regulation, six-game match.
Deaths: Montesquieu, 1755, French philosopher; Alexander Pushkin, 1837, Russian author and poet; Wilhelm Rontgen, 1923, German physicist and Nobel Prize laureate; Edgar Wallace, 1932, English journalist, author, and playwright; Arthur Miller, 2005, American playwright.
Join our new commenting forum
Join thought-provoking conversations, follow other Independent readers and see their replies