American aid worker Jeffery Woodke kidnapped by suspected Islamists in Niger
Abduction comes as two American captives freed by Houthi rebels in Yemen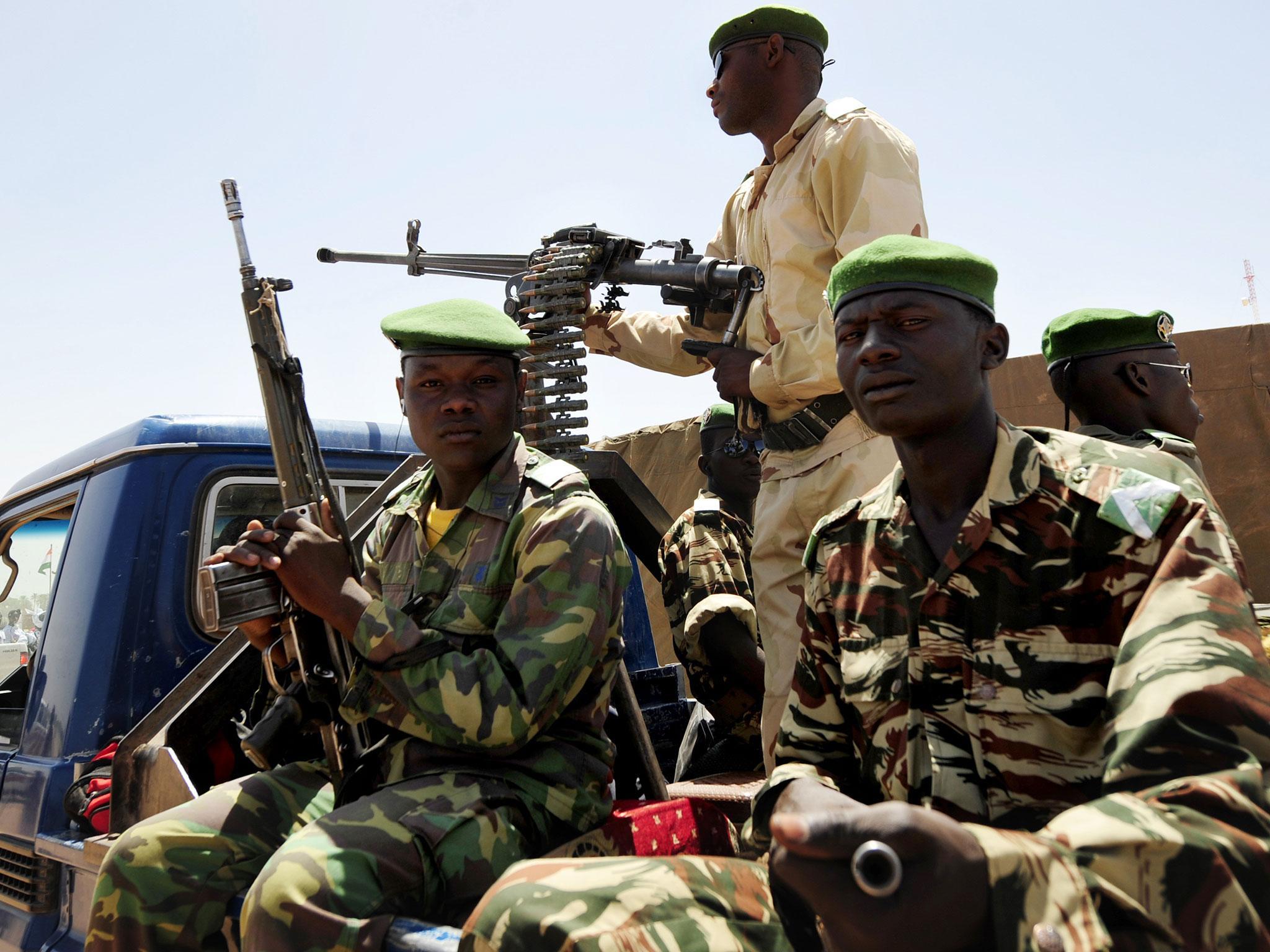 An American aid worker has been kidnapped by gunman in Niger, where he was helping local tribes overcome drought and food shortages.
Jeffery Woodke was abducted from his home in Abalak by armed men who killed two guards before driving him across the desert into neighbouring Mali.
The Youth With A Mission (YWAM) charity told The Independent the attack was launched at 9pm local time on Friday (9pm BST).
Pete Thompson, a spokesperson for the group, said Mr Woodke had 29 years of experience in Niger and had been working with a local partner organisation called JEMED.
"At the time of the abduction, two other men were killed including a local Tuareg night guard and a national guard," Mr Thompson said.
"It is not known where he has been taken and no group has yet claimed responsibility for his abduction.
"His family have been informed and the US government is tracking the situation."
Niger's interior ministry said Mr Woodke was driven away in a Toyota Hilux truck across the desert towards neighbouring Mali, where parts of the north remain under the control of rebels and Islamists waging a violent insurgency.
"These criminals are now heading towards Mali. Our forces are on their trail," said interior minister Mohamed Bazoum.
Residents reported hearing gunfire near the aid worker's house late on Friday night.
Thousands flee Boko Haram to camps in Niger
The mayor of Abalak, Ahmed Dilo, told Reuters that gunmen first came on a motorbike to kill the guard before the truck came to take Mr Woodke away.
JEMED, the local charity he was working with, aims to help Tuareg and Fulani nomads in the region overcome drought, disease and a lack of access to education.
Mr Woodke is also listed as an instructor on the website of The Redwood Coast School of Missions, based in California.
A biography says he attended Humboldt State University, gaining a bachelor's' degree in wildlife management and master's in Environmental Systems and International Development.
"He has committed the past 25 years of his life to a ministry he founded in Niger amongst a number of unreached people groups," it says.
"Jeff's passion in providing humanitarian aid to those who are amongst the poorest in the world."
World news in pictures
Show all 50
It is believed to be the first time an American citizen has been kidnapped in Niger, where suspected Islamists attempted to abduct US embassy personnel from a hotel in the town of Tahoua in 2009.
The al-Qaeda-affiliated al-Mourabitoun group is active in the region and has launched terrorist attacks and kidnappings targeting foreigners, including massacres at hotels in Mali, Burkina Faso and the Ivory Coast.
Militants, criminal gangs and people traffickers have long exploited the largely unpoliced Sahara and attacks have increased this year as security worsens in Mali, where France intervened to dislodge Islamists in 2013.
Mr Woodke's abduction came as two American prisoners held captive by Houthi rebels in Yemen were released and taken to neighbouring Oman.
State television broadcast footage of the two Americans disembarking from a plane belonging to the Royal Air Force of Oman, alongside Yemenis wounded in the civil war flown in for treatment.
The US State Department expressed gratitude to the Omani government for facilitating the release and recognised the action as a "humanitarian gesture" by the Houthis, the armed group that seized control of the capital Sana'a in 2014.
Join our commenting forum
Join thought-provoking conversations, follow other Independent readers and see their replies