Apostasy woman in Sudan sentenced to death forced to give birth 'with her legs chained'
Meriam Ibrahim was shackled while she gave birth to a baby girl in the Omdurman Women's Prison on Tuesday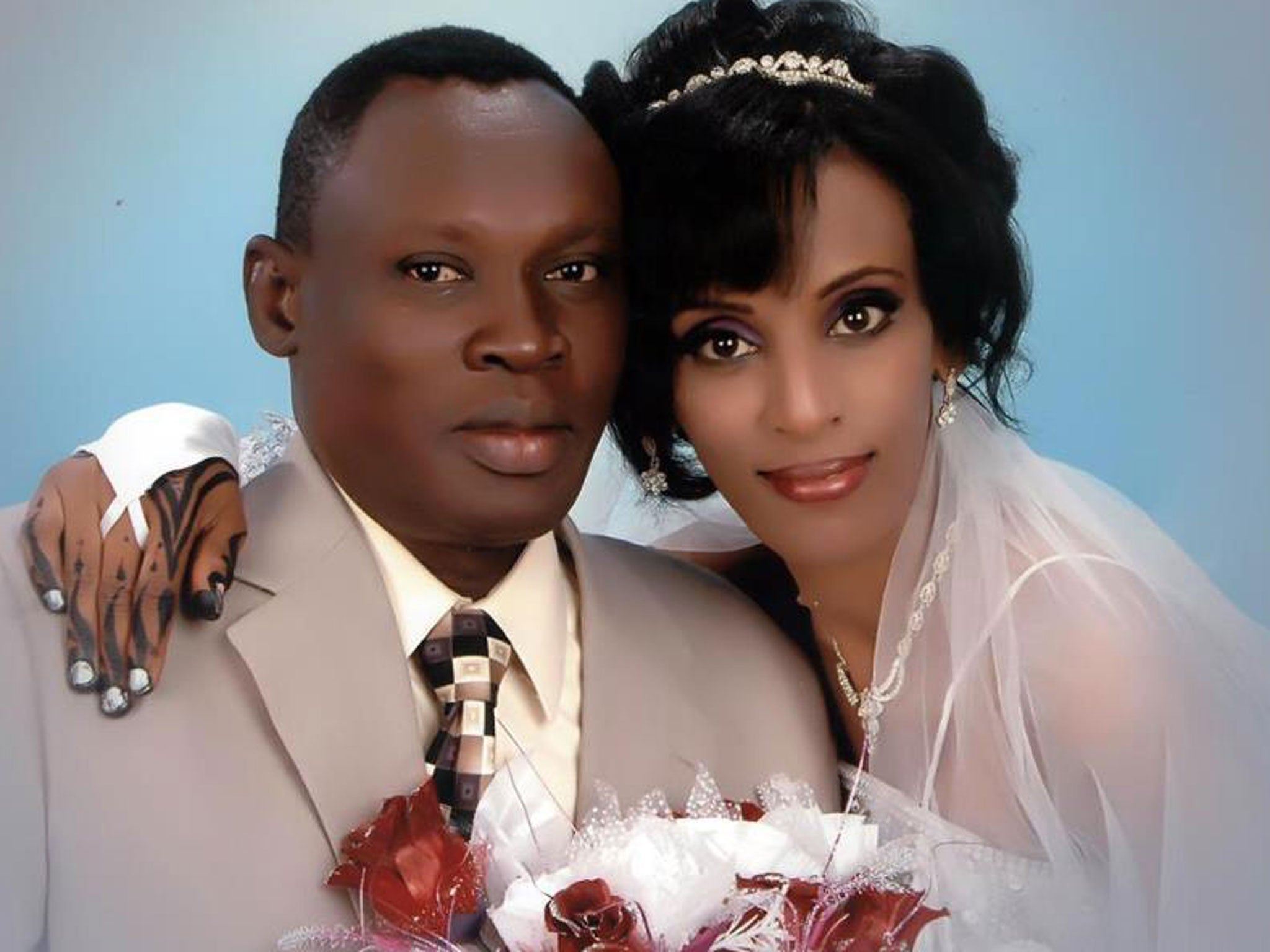 A Sudanese woman who was sentenced to death for apostasy was forced to give birth in prison with her legs chained, her husband has claimed.
Daniel Wani said his wife Meriam Yahya Ibrahim gave birth to a girl in the early hours of Tuesday morning in the hospital wing of Omdurman Women's Prison.
"They kept a chain on her legs," he told The Telegraph. "She is very unhappy about that."
Amnesty International said Ms Ibrahim has been shackled in heavy chains since being sentenced to death, a customary practice for prisoners facing execution.
The 27-year-old doctor, whose father was Muslim but was raised as a Christian by her mother, was convicted of apostasy and adultery and sentenced to death by a court in Khartoum after refusing to renounce her Christian faith during a four day 'grace period' while she was eight months pregnant.
Mr Wani said he was refused permission to see his wife immediately after the birth and was only able to visit her the next day with his lawyer. Authorities finally removed the chains once he was inside her cell.
Ms Ibrahim has named their daughter Maya, he said, adding: "The baby is very beautiful."
Mr Wani, an American citizen and biochemist suffering from muscular dystrophy, married his wife in 2011. The couple have a 20-month-old baby together, Martin, who is also in prison with Ms Ibrahim.
"Martin is fine actually," said Mr Wani. "I don't think he really knows what is going on but he is happy. A woman is helping take care of him."
Sudanese Parliament speaker Fatih Izz Al-Deen said her brother, a Muslim, filed the charges against her, according to CNN, but Mr Wani refused to comment on or confirm this claim.
The court in the Sudanese capital of Khartoum also ordered that Ms Ibrahim be given 100 lashes for committing zena — meaning illegitimate sex in Arabic — for having sexual relations with a non-Muslim man.
Mr Wani said he has been charged with adultery because the Sudanese courts do not recognise their Christian marriage. Lawyers for the couple have filed an appeal to overturn the charges and the appeals court are expected to make a ruling on the case next week.
"She is not going to renounce her religion, though," he added. "She told me that."
Amnesty International are currently heading a campaign demanding her immediate release and her execution, which is expected to take place in two years, be halted.
Amnesty said: "Meriam has committed no crime. She is a prisoner of conscience and should be released immediately."
Join our commenting forum
Join thought-provoking conversations, follow other Independent readers and see their replies