Armed militia abduct 89 boys in South Sudan as they sit exams
Unicef - which released a statement on the attack - has warned actual numbers may be far higher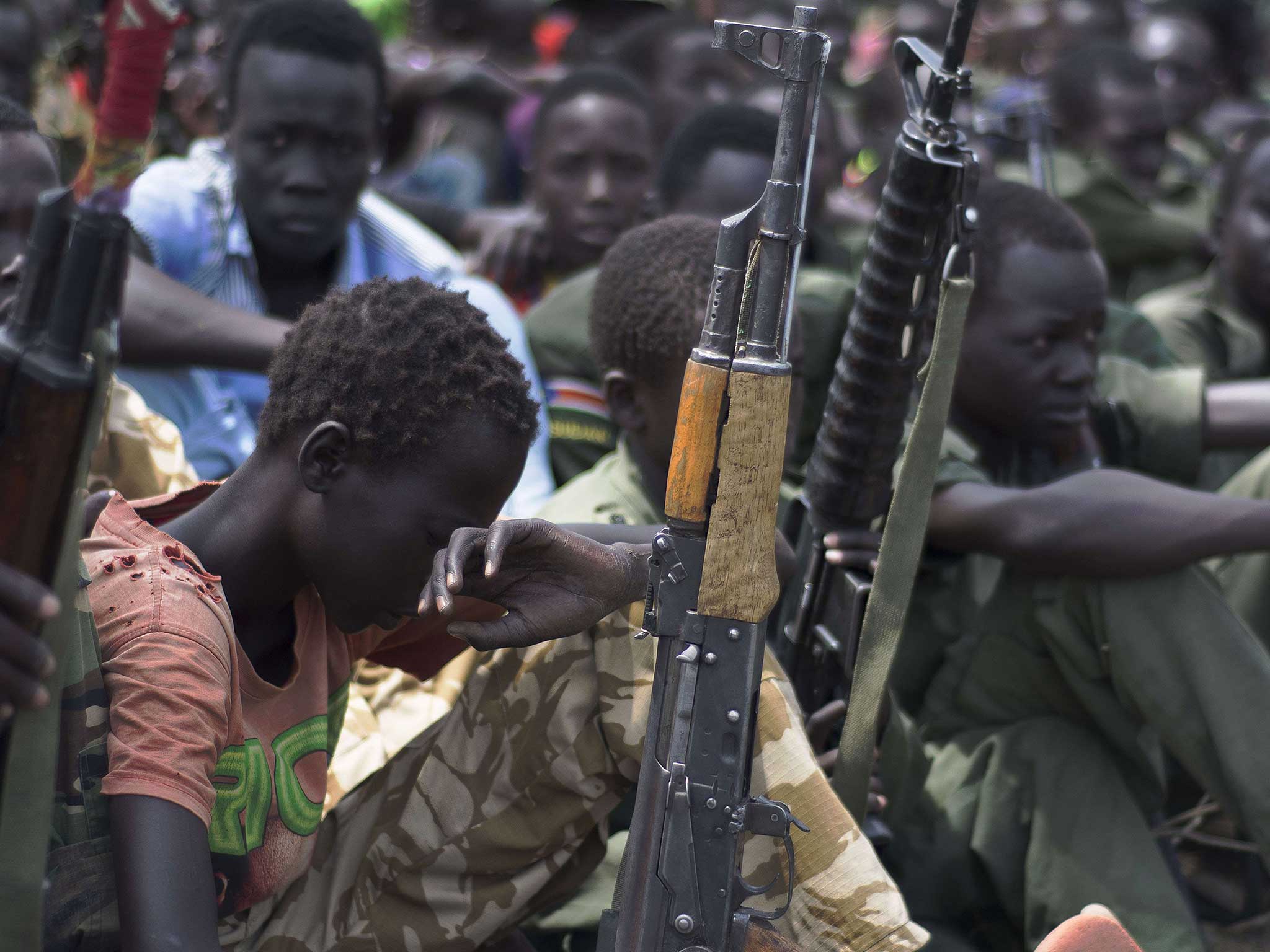 At least 89 children, some as young as 13, have been kidnaped by an armed militia in South Sudan as they sat their exams, Unicef reported today.
According to witnesses scores of armed soldiers surrounded the community of Wau Shilluk in Upper Nile State, near the state's capital Malakal, and searched building to building for the boys, many of whom were taken away by force.
The international aid organisation warned the total number of abductions could be far higher.
It remains unclear which armed group is responsible for the attack, in an area riven by civil conflict.
"The recruitment and use of children by armed forces destroys families and communities. Children are exposed to incomprehensible levels of violence, they lose their families and their chance to go to school," Unicef Representative in South Sudan, Jonathan Veitch said in a statement.
Last year, Unicef claimed as many as 12,000 child soldiers were being used across the country as President Salva Kiir fights a bitter civil war with his former deputy Riek Machar.
The conflict, which erupted in December 2013 following the country's creation in 2011 after another civil war, has killed tens of thousands.
The latest abductions may also mark the sad resurgence of the use of child soldiers.
At the end of last month aid organisations celebrated when nearly 300 child soldiers, aged between 11 and 17, were released following a peace deal between the government and rebel forces.
3,000 further child soldiers were set to be released from a rebel faction under a programme labelled the "largest ever demobilisation of children" by Unicef.
The civil conflict has pitted the ethnic Dinka, to which Mr Kirr belongs, against Mr Machar's Nuer, with the United Nations estimating that roughly 1.9 million people have been displaced.
Speaking in December last year Secretary-General Ban Ki-Moon said "tens of thousands" had died, and called on the leaders to place their people before their "personal ambitions".
Additional reporting by Associated Press
Join our commenting forum
Join thought-provoking conversations, follow other Independent readers and see their replies