The Nigerian town that is still deserted one year after a Boko Haram massacre that killed 2,000 people
700 people remain in the formely bustling fishing town on the Nigerian-Chad border as former residents say they are too frightened to return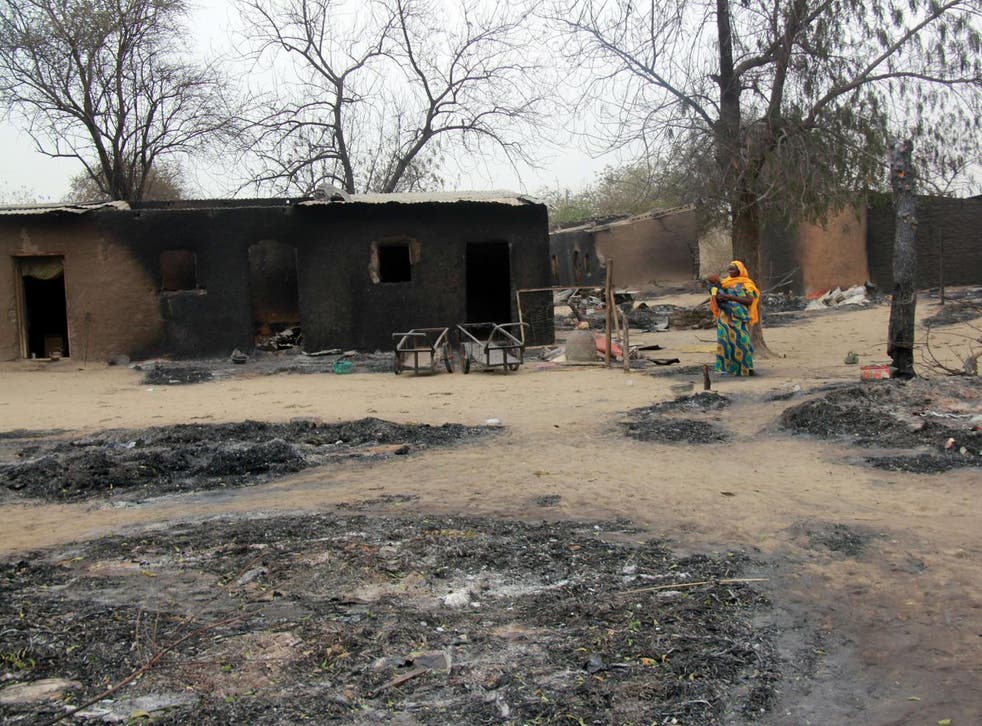 One year after the Charlie Hebdo massacre, people across Europe have been marking the terror attack.
In Nigeria, people are also commemorating the first anniversary of a jihadist attack, one which made international headlines at the time but has since been largely forgotten by much of the world's media.
Between 3 and 7 January 2015, 2,000 men, women and children were reportedly massacred in the small town of Baga in Borno state in northeastern Nigeria by Boko Haram militants - though the Nigerian military say the death toll is closer to 150.
Many thousands more were forced from their homes and - 12 months on - it is now described as a ghost town.
Formerly home to 200,000 people, Baga is now a collection of shuttered businesses, desert streets and burnt homes, according to reports by AFP.
One resident who escaped with his family told Reuters at the time: "I escaped with my family in the car after seeing how Boko Haram was killing people… I saw bodies in the street. Children and women, some were crying for help".
He said bodies were "littered on the streets and in bushes".
One woman was even reported to have been murdered while she was giving birth.
At the time, Baga was one of the last places in Borno believed to be under the Nigerian government's control as - with the help of soldiers from neighbouring Chad - it attempted to stop Boko Haram from forming their own "caliphate" in the region.
According to Nigerian news website Naji.com, although the army recaptured the town in March, soldiers are still "patrolling dusty streets" as its former residents are too frightened to return.
Today only approximately 700 people remain - with the majority living in camps in the state capital Maiduguri.
In the initial calm after the massacre approximately 5,000 people returned to Baga - but another terror assault by the group in July forced people to flee once more.
The rise of Boko Haram

Show all 20
Boko Haram fighters ambushed a lorry bringing the refugees home - killing eight - and massacred a group of farmers who had returned to harvest their crops a few days later.
The Nigerian army - under the leader of the new president Muhammadu Buhari - has pushed the terror group back and they have retreated to heavily guarded islands in the areas around Lake Chad which means it is still too dangerous for its residents to go home.
One displaced resident, Muhammad Alhaji, told AFP: "Baga is still deserted, we are all living in camps and homes of friends and relatives in Maiduguri because we are scared of returning home".