'Boko Haram leader' appears in video just a week after he was reported dead
The man claiming to be Abubakar Shekau was seen shooting an anti-aircraft weapon and mocking the Nigerian government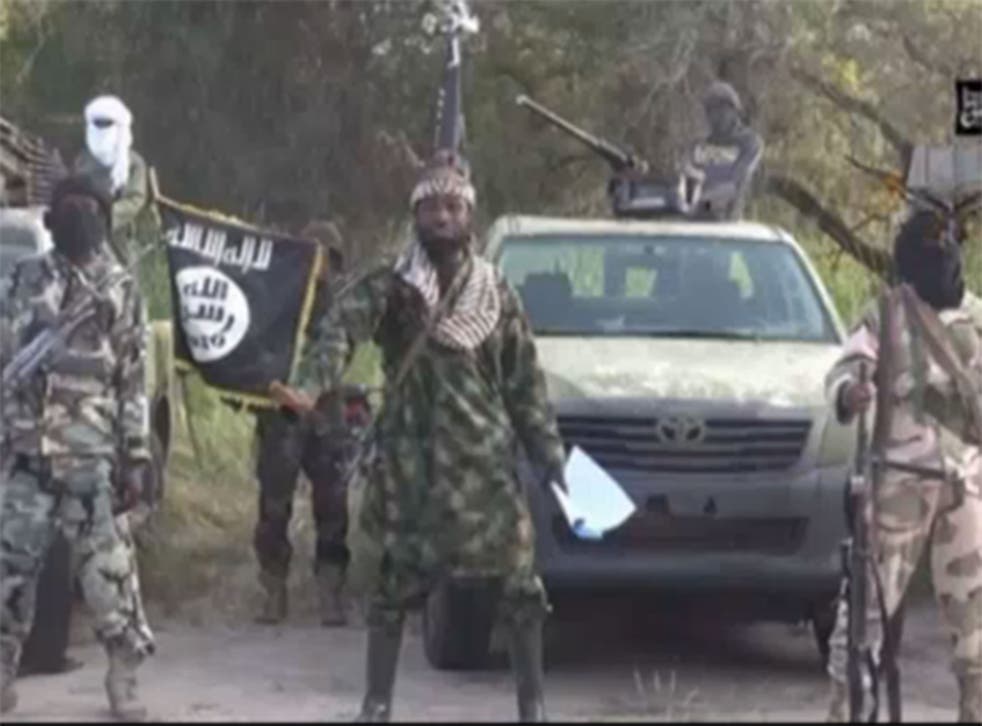 A man claiming to be the leader of Nigerian Islamic extremist group Boko Haram has appeared in a video, just a week after the Nigerian military reported that he had been killed.
The video that emerged yesterday shows a man purporting to be Boko Haram leader, Abubakar Shekau, surrounded by other Boko Haram soldiers mocking the Nigerian government and military.
In the video he says: "Here I am alive, you talk so much about your killing of me but that is not the point, we are still in our Islamic caliphate, reigning, we are doing the teachings of the Qu'ran."
The video also shows the man claiming to be Shekau, standing on the back of a truck while shooting an anti-aircraft weapon into the air.
While the date or authenticity of the video is yet to be confirmed, it will be another embarrassment to the Nigerian government who last week claimed that the man posing as Shekau had been killed.
The Nigerian government and military continue to struggle to control Boko Haram, with attacks, killings and kidnappings becoming commonplace in the north of the country as the militant group work towards achieving their goal of creating their own Islamic caliphate.
The group whose name translates directly as "Western education is forbidden", caused international outrage in April when they kidnapped 276 girls from a school in the northern town of Chibok.
In pictures: Nigeria kidnapped schoolgirls

Show all 35
Following the kidnapping, Nigeria's President, Goodluck Jonathan, promised that he would find the girls and "crush" Boko Haram.
Nevertheless, the majority of kidnapped girls are still missing and the ill-disciplined Nigerian army seem to be making little progress.
Within the last month, Boko Haram have stated that they now control of remote areas on the Nigerian border with Cameroon.
Following the video, The Nigerian Defence Headquarters (DHQ) dismissed the film, claiming that they had footage to prove that the "Shekau impostor" was killed in an attack on Boko Haram last week.
A statement released by the DHQ said: "As far as we are concerned, the individual who was appearing in video and claiming to be the leader of the terrorist group was killed in the Kondunga battle in September."
Join our new commenting forum
Join thought-provoking conversations, follow other Independent readers and see their replies