Boko Haram: Nigeria hires hundreds of mercenaries to help fight Islamist militant group
The government has declined to officially comment on the recruitment of foreign troops from South Africa and the former Soviet Union ahead of national elections this month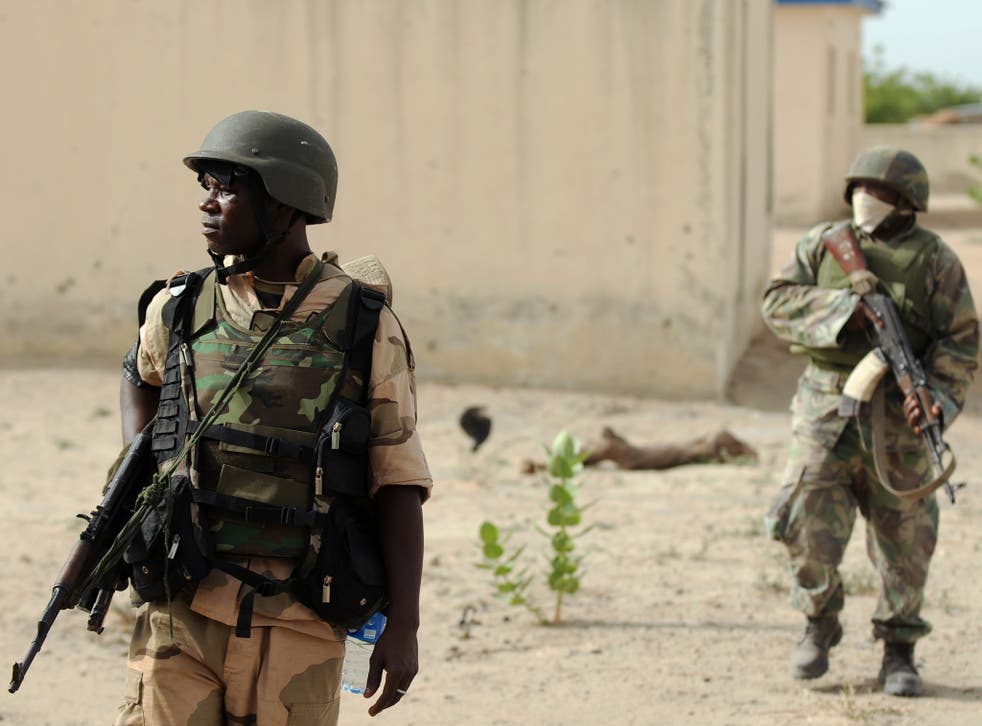 Nigeria has recruited hundreds of mercenaries from South Africa and the former Soviet Union to bolster its offensive against Boko Haram ahead of national elections this month.
The use of foreign mercenaries against the Islamist militant group emerged this month with pictures on Twitter showing armoured vehicles rumbling along a street in what was said to be Maiduguri, the capital of Nigeria's north-east region.
In one, a white man in body armour is shown beside a heavy-calibre machine gun on top of one vehicle as the column drives through the streets at dusk. In confirming the presence of hundreds of foreign military contractors, security and diplomatic sources put the total much higher than the hundred or so previously reported.
The rise of Boko Haram

Show all 20
But Nigerian government and military spokesmen declined to officially comment.
President Goodluck Jonathan said this week that two companies were providing "trainers and technicians" to help Nigerian forces. He did not name the firms, or the nationalities, or give numbers.
But a South African defence source said the foreign troops were linked to bosses of the former South African private military firm Executive Outcomes, best known for its involvement in Angola's 1975-2002 civil war and against Revolutionary United Front rebels in an internal conflict in Sierra Leone in 1995.
It disbanded in 1998, under pressure from South Africa's post-apartheid government to curtail mercenary activities.
The source said several hundred foreigners were involved in running major offensive operations against Boko Haram, and were being paid around £270 a day in cash.
In recent weeks, after a string of defeats by Boko Haram fighters, the Nigerian military has appeared to make some progress against the jihadists.
This comes after elections due in mid-February were postponed for six weeks because of the threat from Boko Haram, which wants to establish an Islamic caliphate in northern Nigeria.
One diplomat said the South African mercenaries were backed by soldiers and equipment from the former Soviet Union in a "desperate ploy" to score a tactical success against Boko Haram, which has killed thousands of people in its six-year insurgency.
Former bosses of Executive Outcomes were unavailable for comment.
Reuters
Join our new commenting forum
Join thought-provoking conversations, follow other Independent readers and see their replies